Walmart Apologizes for Cocaine Santa Christmas Sweater, Things Get Ugly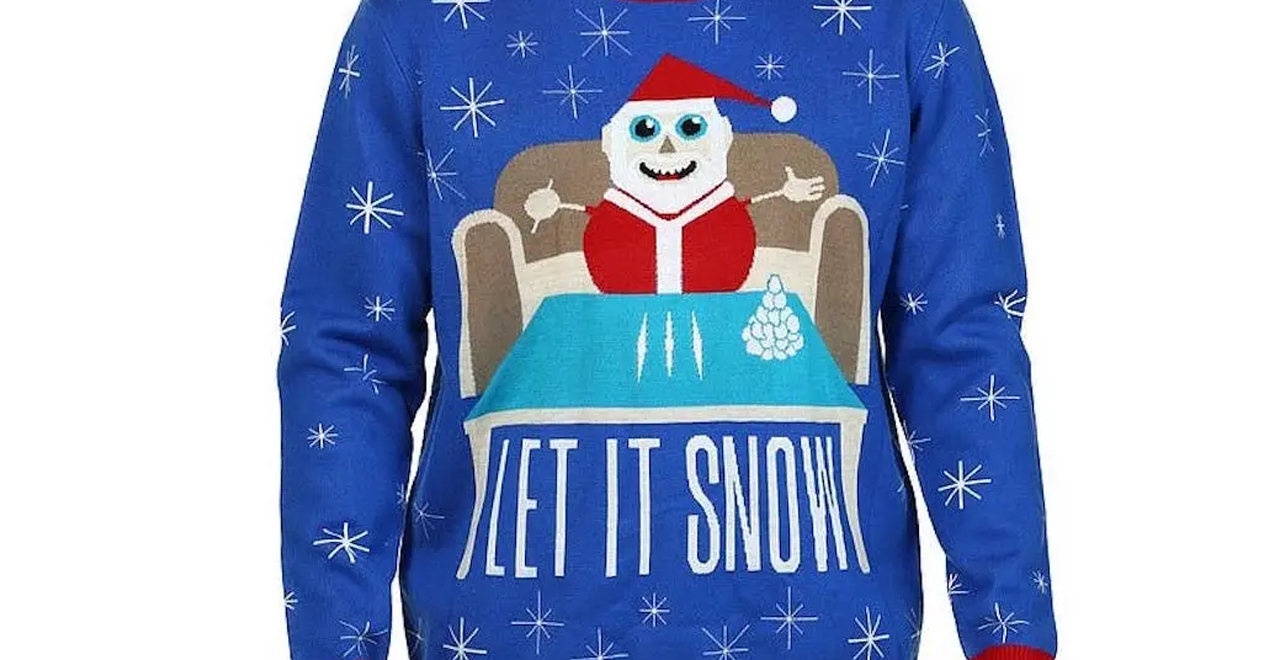 It's hard to introduce a new element to something as rigid as the holiday season and see it really take hold. One tradition that has brought some levity to December: the ugly Christmas sweater.
The ugly sweater phenomena traces its roots to the 1980s and Bill Cosby (yikes), but it's only within the last decade-plus that ugly Christmas sweaters have earned a prominent place on the fringes of the Holiday Party Season. The craze has resulted in an influx in specialty Christmas sweaters, but you can go too far, which is what Walmart learned when they had to apologize for their sweater featuring (checks notes)…Santa in front of a table of cocaine.
Walmart Yanks Cocaine Santa Sweaters, Apologizes for Selling Them https://t.co/0il8OsSjWB

— TMZ (@TMZ) December 9, 2019
The sweater has an excitable yet crazed Santa is shown in front of a table featuring clear lines of "snow", along with the expression "Let It Snow". OK, so, that couuuuld be ambiguous, right? Maybe we all just have sick minds and are jumping to conclusions. Let's check the product description to find some redeeming counterarguments.
"The best snow comes from South America" ok welp, end of argument. If you need more, there's this: "santa likes to savor the moment when he gets his hands on some quality, grade A snow from Colombia." It even goes on to say "he packs it in perfect lines on his coffee table and then takes a big whiff to smell the high quality aroma of the snow." I mean, all that's missing is giant font spelling out "YOU KNOW THIS IS COCAINE, RIGHT???"
Walmart apologized for the sweater, and blamed it on a third party seller and that it does not represent "their values."
Now the government of Columbia is threatening to sue Walmart.
"The Walmart sweater is an offense to the country," said Camilo Gómez Alzate, director of Colombia's National Agency for the Legal Defense of the State, according to the Washington Post and El Tiempo. "It generates damage to the legal products of Colombia and damage to the country's reputation. Although Walmart apologized, the damage was done."
The agency is asking Walmart to pay monetary damages. If Walmart fails to comply, they plan to file a lawsuit.
Either way, you'll have to get your cocaine Santa elsewhere now (try Kohl's).