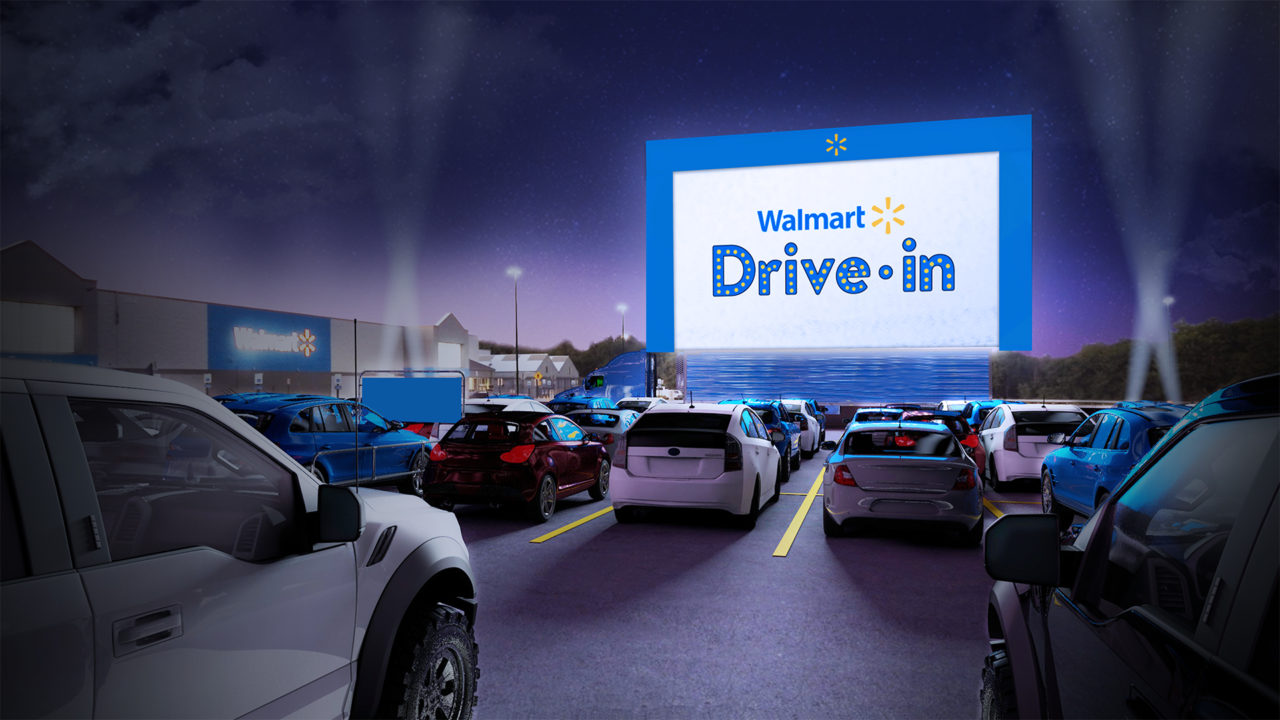 Credit: Walmart
We previously announced the awesome news that Walmart was turning the parking lots of 160 stores into drive-in movie theaters. The retailer has recently released some awesome details about the initiative. The biggest news? All showings will be FREE.
Walmart is starting the campaign on August 14 and it goes through October 21. The Walmart Drive-in is working to create a fun, contact-free experience, so families can have a fun night out without having to worry about pandemic related safety concerns. For movie snacks, customers will have the choice to do a curbside pickup or have them delivered.
The retailer is pulling out all the stops to make their showings an event, including leaning on some celebrity partners. Drew Barrymore will be the virtual host at the showings, and the press release also claims there will be surprise virtual or in-person appearances from celebs like LeBron James and Jennifer Garner at select showings.
Here's the second biggest piece of news to know; the movies are gonna be good. Some drive-ins are showing movies so old or so bad you can't even find them on streaming services. Walmart isn't copping out with their lineup and will be showing classics like ET, Ghostbusters, Men In Black, Goonies, and The Karate Kid. They also will have some actual blockbusters, like Black Panther, Spider-Man, The Lego Batman movie, Spy Kids, Detective Pikachu and Wonder Woman.
"We recognize the challenges our customers and their families have faced over the last few months and we wanted to create an experience where they could come together safely to create new memories," said a spokesman. "The Walmart Drive-in is one small way we're supporting the communities we serve."
This is actually sounding pretty awesome, so to find a showing near you, the dates and the movies, visit Walmart Drive-in.