Teen Draws Comics of Superheroes with Disabilities to Support Her Friend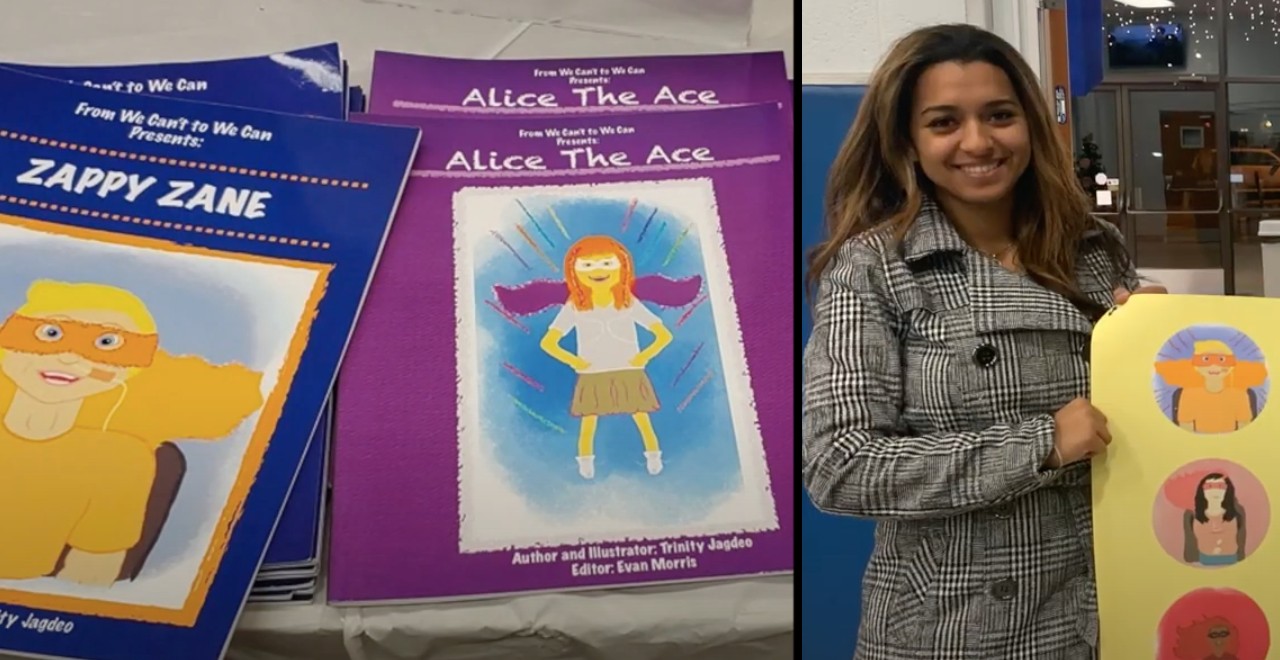 We all know that friendship makes the world go round. Ok, that may not be the exact quote – but in practice, it's far more accurate. When things inevitably go wrong in life, friends are often the ones who lift you up and support you along the way. When Trinity Jagdeo's best friend Alexus Dick faced something no teen should ever have to endure – a diagnosis of Spinal Muscular Atrophy Type 2, she knew she had to be supportive.
Watching her best friend spend 6 months in the hospital, constantly drained from fighting an uphill battle, Trinity realized that she couldn't really relate to Alexus's struggles. Even more frustrating for the empathetic teen was the fact that there was nobody for her friend to identify with, no heroes to look up to, to motivate her to keep fighting. There are no Disney princesses with chronic illnesses, no Avengers who push through daily health struggles on top of fighting crime.
At first, Trinity tried to enlist the help of Disney. She wanted to bring attention to the fact that there were no main characters with disabilities for kids to relate to. Trinity knew she couldn't be the only one who noticed this stark absence in mainstream media, and Alexus couldn't be the only one searching for inspiration in familiar places. After her attempts to reach Disney proved fruitless, Trinity came up with a different plan.
She explained to Today, "I wrote them letters, made YouTube videos. I didn't receive a response, so I decided to create my own non-profit, and I began writing and illustrating my own books that featured local special-needs kids."
Yes, you read that correctly. Trinity didn't just draw a comic featuring a character with a disability and give it to Alexus, she started her own non-profit. At just 17, using Amazon's publishing tools and a drawing pad, Trinity printed her first book. Now, the talented 19-year-old has written and illustrated three comic books featuring superheroes with disabilities.
"I love all of the kids I write about," Trinity explained, "and they all inspire me. I actually illustrated Alexus's brother, who also has spinal muscular atrophy." Trinity's non-profit, "We Can't to We Can", hosts fundraisers, inclusive events, and helps provide services to the special-needs community. Its main mission? To make sure that kids like Alexus and her brother are represented in the media, and guarantee that they have plenty of superheroes to look up to – superheroes just like them.