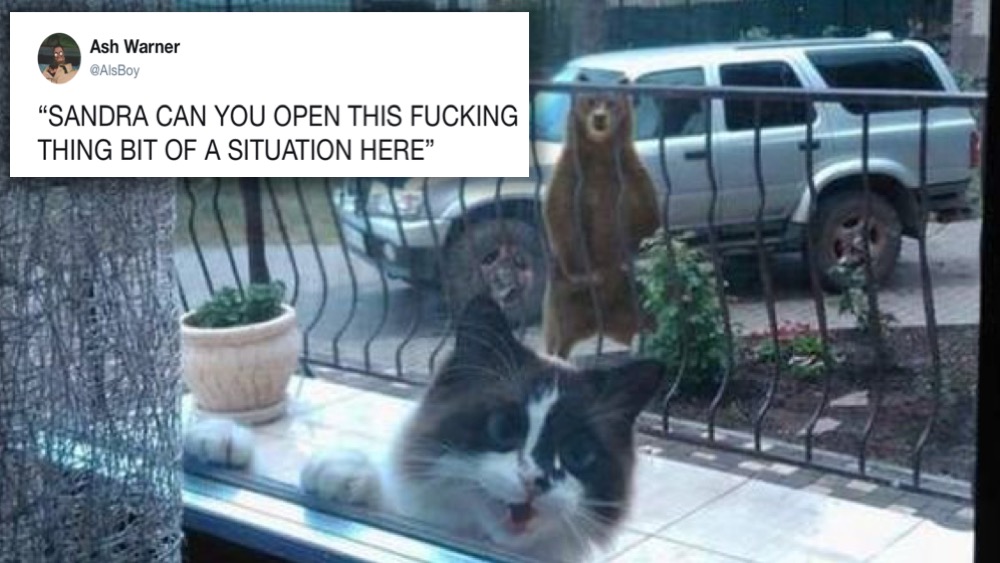 Do you have a "real life" that inconveniently prevents you from perusing the internet nonstop all day every day? First of all, you're a show-off. You think you're SO COOL, don't you? Secondly, we've got you covered. We will keep our eyes on this strange and frightening creature that is the world wide web, then bring you a weekly report of things that you might find entertaining, baffling, or both.
FUNNY APP: Google Arts and Culture
You've likely seen all your friends doing this and posting it in the last week, and honestly, it lives up to the hype. The app takes a photo of you (real time, no cheating by uploading something from 10 years and 30 lbs ago) and matches you to your fine art doppelganger. It's super entertaining and, as a bonus, it's totally free to download and use. Get some arts and culture in your lives, guys.
(We made one of our editors, Jordan, do it and the results were beyond perfect)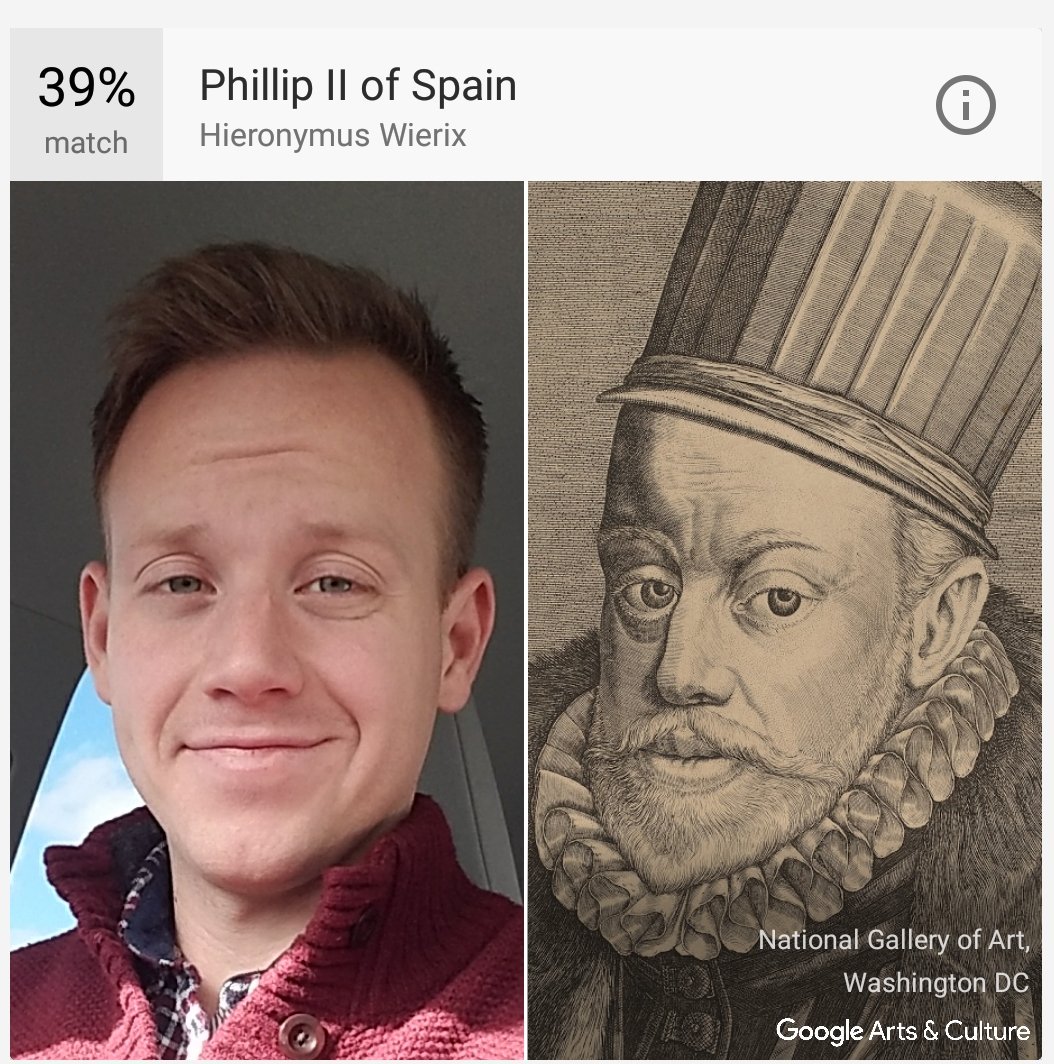 FUNNY VIDEO: "Coincidance"
This is… well? I don't know how to explain what this is except amazing. It'll make you say "WTF" while also burning itself into your brain forever, and isn't that the goal of a good internet video? You might pick up some sweet dance moves, too.
MEME/JOKE TRENDS:
Tide Pods are a thing we make jokes about now, apparently. After a bunch of dumb teenagers started daring each other to put these toxic things into their mouths and making jokes about it, this meme spread like wildfire across the internet.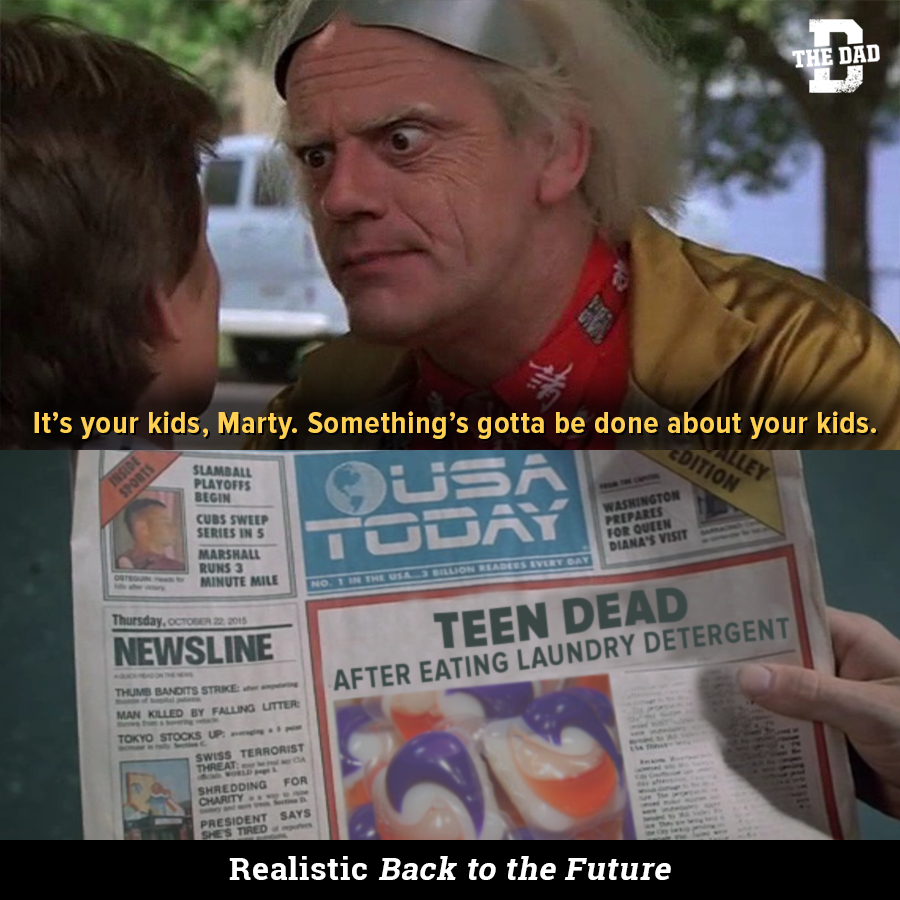 If you want to read some of the best tweets about Tide Pods, see our roundup.
Things have gotten so out of control, in fact, that Tide released a video on January 12 with NFL player Rob Gronkowski to tell us, "hey idiots, don't eat laundry detergent."
Thank you, benevolent Gronk, for saving us from the evil Tide Pods, and from ourselves.
But check this out, maybe we DO want to eat some Tide Pods after all.
Vinnie's Pizzeria in Brooklyn is now making Tide Pod pizza pic.twitter.com/nG4yWyzn0I

— julia reinstein (@juliareinstein) January 18, 2018
FUNNY ACCOUNT:
Shitty Mario (twitter.com/shittymario)
This twitter account is dedicated to sharing "all those slightly off, shitty Marios out there." If you didn't know shitty Marios excited, now you know that they are out there, waiting to make you laugh and haunt your dreams.
— Shitty Mario (@ShittyMario) August 16, 2016
— Shitty Mario (@ShittyMario) January 10, 2018
FUNNY PIC:
"SANDRA CAN YOU OPEN THIS FUCKING THING BIT OF A SITUATION HERE" pic.twitter.com/4WOwZn9LGK

— Ash Warner (@AlsBoy) November 22, 2017
COMIC:
This is too real, and "oh no" is right.
oh no pic.twitter.com/DFPJrqyD0r

— Alex Norris (@dorrismccomics) January 16, 2018
ANIMAL VIDEO:
It's penguins meets Star Wars and it's everything I've ever dreamed of.
Stormtroopers walking down the stairs followed by Darth Vader. pic.twitter.com/LoQhOtdkpq

— Sam Kalidi (@samkalidi) January 11, 2018
And now that I'm on the subject of penguins, I really can't NOT share this one. Make sure your volume is on and your heart is open to some dang penguin joy.
The sound of a penguin falling, its sympathetic crew responding, and its gruff dismissal of pity is so far the audio hit of the year. pic.twitter.com/aXxYGpi1hn

— Jeff Elder (@JeffElder) January 6, 2018
FUNNY DAD:
This girl filmed her dad trying to walk to his car on ice with glorious results and posted it for us all to see.
a little icy this morning pic.twitter.com/g9MzYW3gsp

— Payton Besecker (@payton_besecker) January 9, 2018
FUNNY GIFS:
And finally, much of the country is a frozen wasteland right now, so here are some gifs of falling into snow that will warm your heart (because at least it's not you.)