When a Huddle Becomes a Hug, Let's Embrace It & More Sports News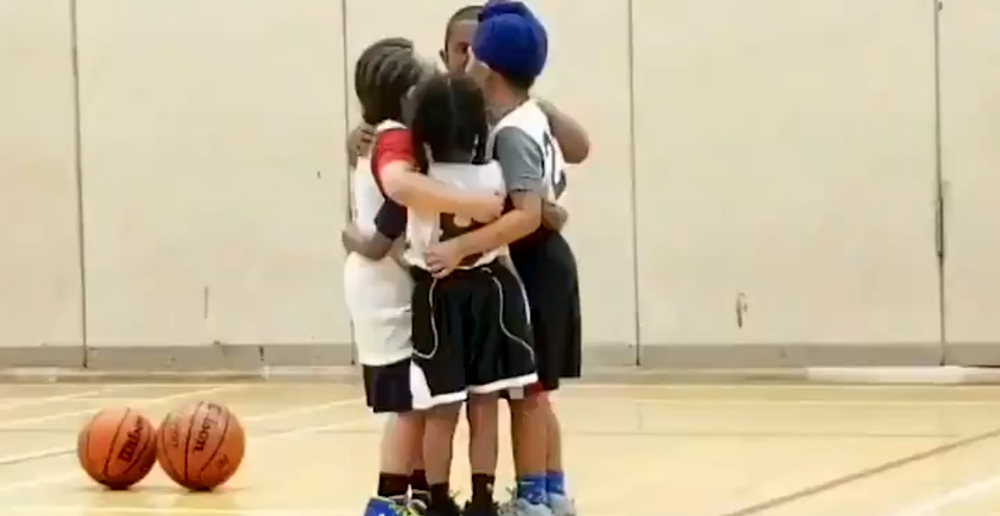 A youth basketball team was told to "huddle up" at practice. That huddle ended up much more in the hug territory, a simple autocorrect by the brains of the 5-year-olds.
Team huddles can also be group hugs ???? (via @gurpreetdhillon) pic.twitter.com/vPUATuX5BP

— ESPN (@espn) April 4, 2019
The video has since gone viral, and while it's a cute 10 seconds, I'm sure there are at least a few coaches who can't watch that without fuming about how they aren't listening to directions. Enjoy it, for these pure moments in sports, are few and far between. Well, OK, here's one more…
The Greek Freak made a young girl cry. Sports news, like most news in 2019, can feel like a steady stream of awfulness, whether it's players getting arrested, owners getting arrested, or worse. So it's nice to see a genuinely sweet moment between a star athlete and a child. Giannis Antetokounmpo, the Greek Freak, had a heartfelt moment with an 11-year-old girl who presented him with a collection of artwork she had been working on for more than a year. After he praised it, the girl tears up.
Any chance to see the sports world through a child's eyes is refreshing and reminds fans of what brought them to the games in the first place. It's easy to become so jaded after years of hot takes and fantasy sports that you forget the simpler times before you worried about your team's salary cap.
I will say that the overwhelming police presence in this video is alarming. I don't know what usually happens at these autograph signings, but I'm guessing the art must have been pretty bad last time to require that many cops. It also has to be surreal to be a pro athlete at these things and having no fewer than six people constantly recording you on their phones during any interaction.
The Boston Celtics head coach Brad Stevens pranked his daughter on April Fool's Day. He tricked his daughter into thinking a water pipe burst at her school, canceling classes for the day. She fell hard for it, as any trusting, blissfully naïve child would. It was only fitting that a pipe actually did burst at the Celtics training facility later that day, which Stevens called "karma" for his prank. I hope that same kind of karma extends to my new prank, where I tell my daughter we won the Powerball, then reveal I'm a liar, only to actually win the Powerball later that same day.
Some parents got cruel with their "gotcha" April Fool's pranks (dunking on your kids for social media content is the new American pastime), so it's refreshing to see a boring, dorky dad prank still in action.
Even Dad Stevens had some pranks of his own for #AprilFoolsDay ???? pic.twitter.com/rDEWmHuDb5

— Celtics on NBC Sports Boston (@NBCSCeltics) April 1, 2019
A 9-year-old girl was getting bullied, so her dad signed her up for jiu-jitsu. Now she's winning tournaments and tapping out older boys. This sounds like a superhero backstory. She even has a go-to finishing move (an inverted armbar). At this point, all she's missing is the action figure for sale.
When my daughter deals with bullies, she has learned to narc immediately. Her finishing move is having my wife call the kindergarten to resolve any issues amicably.
So, I think it's a pretty baller move for this dad to enroll his daughter in combat sports the first time someone was mean to her.