When Your Daughter Is Good At Gymnastics And You're Good At… Trying Your Best?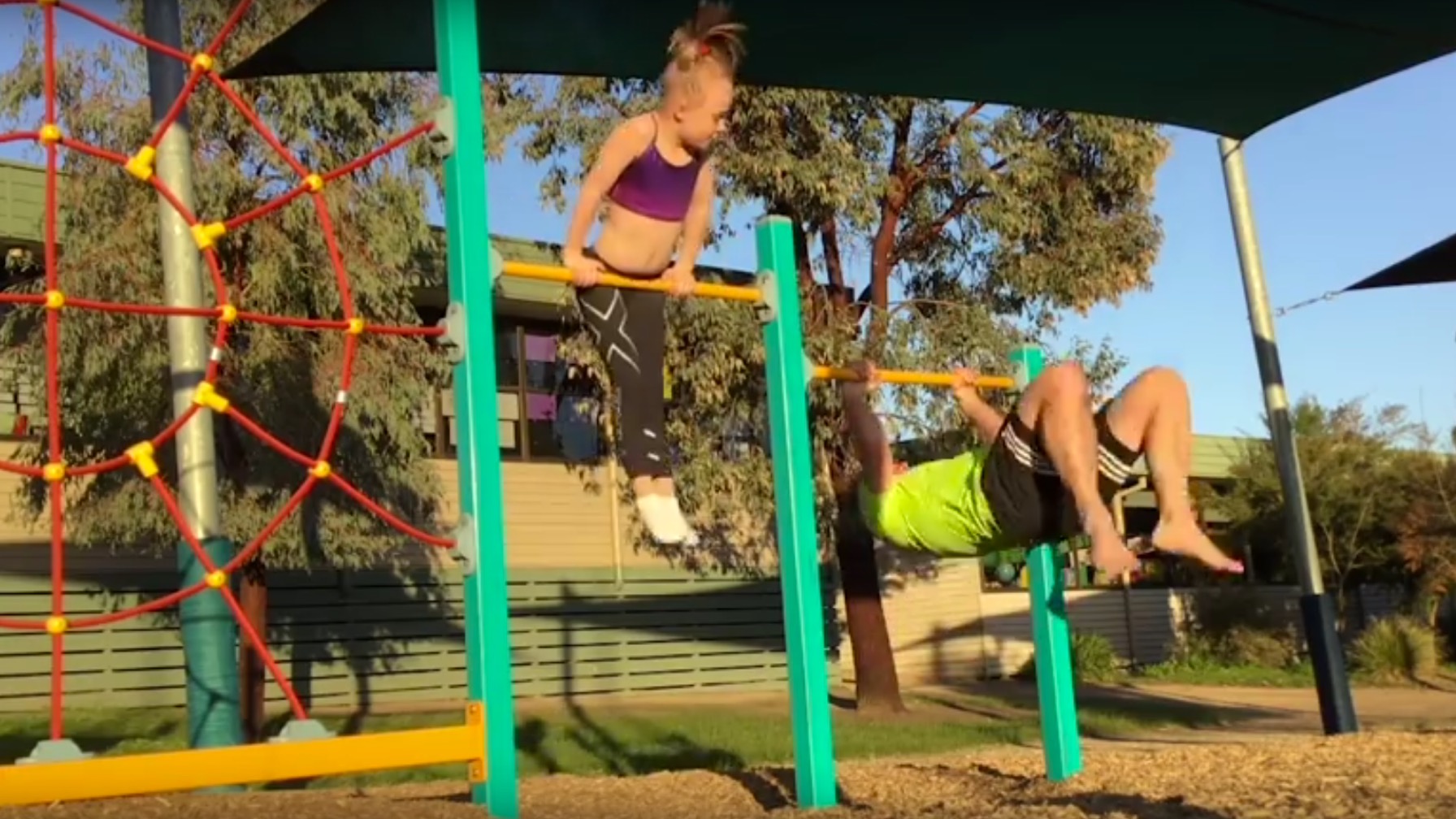 9-year-old Alex Mills is accomplished at gymnastics due to years of dedication and hard work.
41-year-old Ash Mills is accomplished at almost doing gymnastic moves that kind of resemble his daughter's.
All jokes aside, we love seeing a dad who is willing to get out of his comfort zone to share something special with his daughter.
Do you have a new favorite activity thanks to your kids?