Woman Being Stalked by Cougar Blasts Metallica to Scare It Off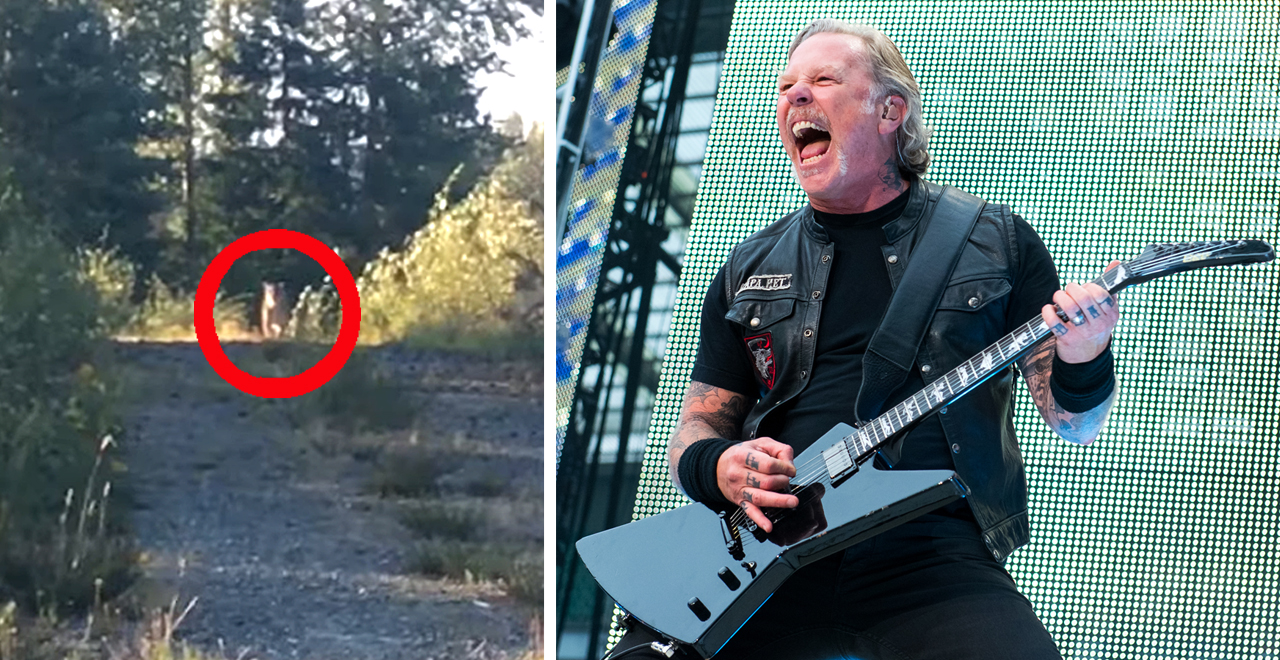 The next time you yell at your kids for blasting their obnoxious music, you might want to think twice. Sure, maybe you're gonna get a headache from that infernal racket, but maybe, just maybe, that music might save someone's life.
That's what happened to one hiker in Canada recently. She was walking in the woods with her dog when she noticed they had some unwanted company. A cougar was behind them, slowly but surely inching its way along, following them as they progressed on the trail.
It was stalking its prey.
Dee Gallant and her dog Murphy were enjoying a leisurely walk on Vancouver Island whe she spotted the big cat. Rather than shiver in fear, Dee found herself fascinated. Until she clued in to what the cougar was doing.
She wasn't interested in being its lunch, so she tried to scare it off, waving her arms above her head and yelling. Unfortunately, her calls of "bad kitty!" and "get out of here!" didn't deter the predator, so Dee whipped out her phone and did the best thing she could think of. She blasted some tunes.
Dee didn't just choose any tunes, she chose the heaviest, loudest rock and roll she could think of: Metallica. She dialed up the Black Album and threw on the band's early 90s deep cut "Don't Tread on Me!"
Turns out the cougar was about as much of a fan of heavy metal as your parents probably are, and the music did the trick and scared the cat away. She kept it playing while she and her dog finished their hike and exited the park, then posted a video of her initial encounter on YouTube, where it's received 500,000 views, with the following caption:
"I was out hiking when I noticed this cougar stalking me. it wasn't afraid at all just kept staring at me. I started to play a Metallica on my iTunes and that's how I finally scared it off."
She told CNN, "I actually thought it was really cool that I got to see a cougar for so long. I thought it was exciting." But she's glad she had the music. "I definitely think Metallica saved the day there, for sure."
Here's hoping James Hetfield and the crew catch wind of this, and that Dee didn't get the album off Napster!
Watch the video of her initial encounter with the beast: