Texas Woman Surprised With Felony Warrant for an Unreturned VHS Rental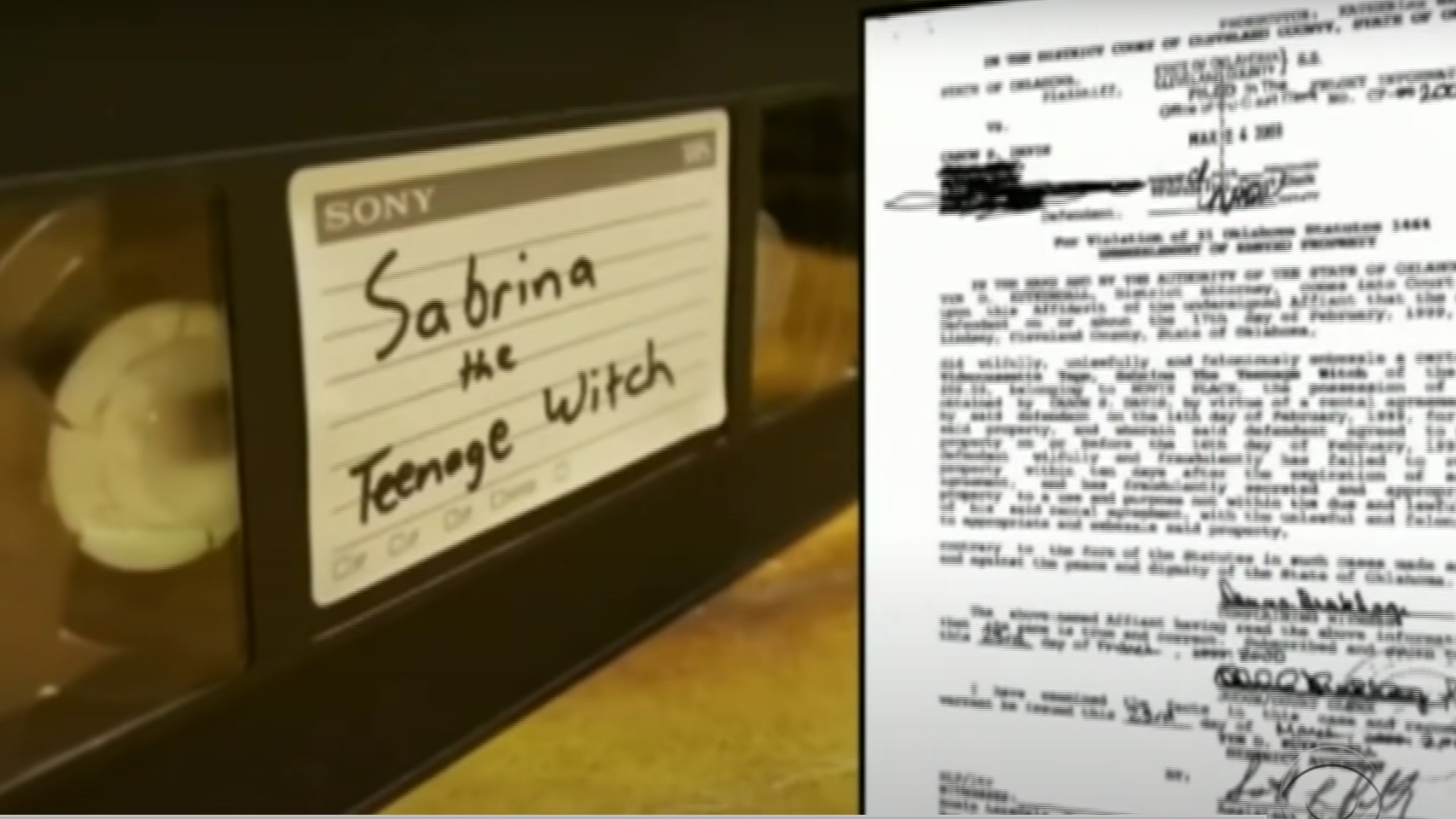 Movie rental stores are a relic of a bygone era, but an era that sometimes reaches its tentacles into the modern era. Whether that's a Blockbuster-themed AirBnB, or in this case, a woman in Texas who found out she had an outstanding felony warrant because she failed to return a VHS rental decades ago.
The woman, Caron McBride, was trying to change her name on her driver's license when she was told there was an issue stemming from another state. She called the number for the District Attorney in Oklahoma who told her she was wanted on a felony charge of embezzlement of rented property.
And what did she embezzle? A VHS copy of "Sabrina The Teenage Witch", the made-for-TV movie starring Melissa Joan Hart and Ryan Reynolds. The 1996-film was rented in 1999 by McBride, and the warrant was issued in 2000.
"I thought I was gonna have a heart attack," McBride told a local media outlet. "I had to make her repeat it because I thought, this is insane. This girl is kidding me, right? She wasn't kidding."
The year 2000 was a simpler time when we all lived by the same code; be kind, rewind. In this case, McBride just held on to the film, maybe relishing the fact that this Ryan Reynolds kid could turn into a star. Or maybe she saw potential in the movie that spawned the TV series.
McBride claims she's never even heard of the movie, and that she suspects it was someone living with her who rented it on her account. This seems too far to go, in my opinion. Even in the face of a felony, you shouldn't take a shot at anything by Ryan Reynolds.
Nevertheless, the county announced they were dropping the charges, faster than Blockbuster's future in a Netflix world. McBride could've gone full gangster, and embraced the charges. Instead, she piled that VHS corpse onto the entire industry's mass grave and extinguished one last bit of relevancy from the video rental era.