Woman Finds Long Lost Dog After Spotting it on a Beer Can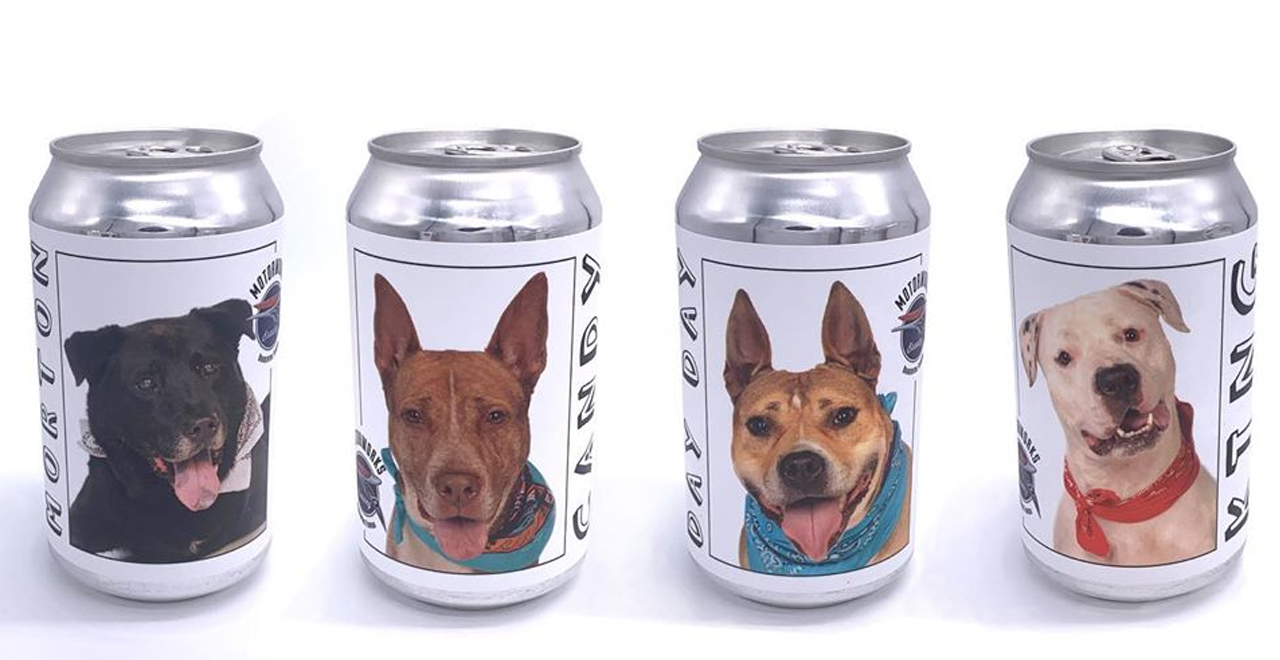 A dog who went missing in Iowa 3 years ago is being reunited with her family, all thanks to a beer can in Florida. It sounds preposterous, and it pretty much is, but hey, it's 2020 and Florida is involved.
The basics are this: a Florida brewery started a campaign a few months ago featuring adoptable dogs on their beer cans. It was a fun way to raise awareness about lovable pups who needed homes. Because anything positive + beer= success, the campaign quickly went viral.
That's how it came across the screen of Monica Mathis, the Iowa dog owner who is now living in Minnesota. And she was floored when she saw one of the cans featured her long lost pup.
"I was looking at the dogs and was like oh my gosh, that's (my dog)," she told a
local news outlet. Her dog, Hazel, had been one of the four dogs plastered on the Motorworks Brewing beer cans in an effort to get them adopted.
"I guess you can say I was a little hysterical because I was scared someone was going to adopt her at that point or something," she said. "I was scared I was gonna lose her again."
There's no word on how the dog got from Iowa to Florida, although if there was, you can be sure Disney would've optioned that story. Apparently, the animal shelter couldn't locate Monica as the information on Hazel's microchip was out of date. Once Monica reached the shelter, she provided all the necessary documentation to start the reunification process.
The moral of this story is that beer can save lives and reunite families, so please raise a can to this happy ending.