Woman Texts Dad for Four Years After He Passed, Gets Loving Response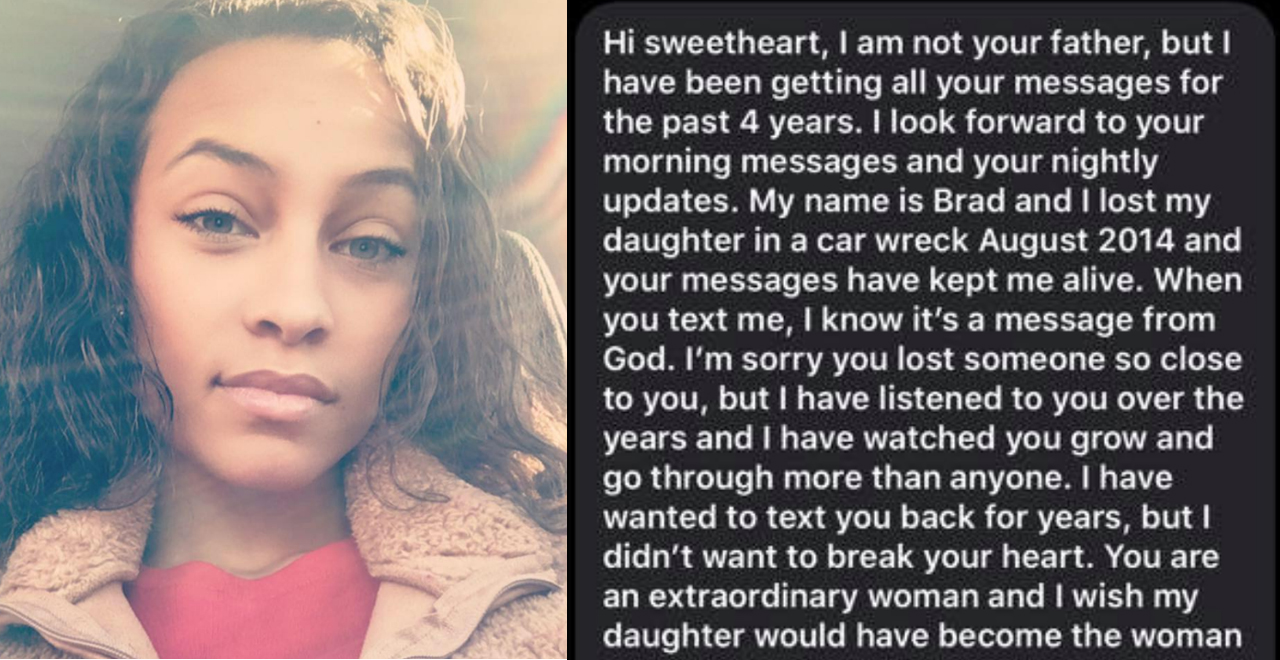 When Chastity Patterson lost her father, one of the ways she coped was by sending daily text messages to his old phone number. The messages were full of her daily updates, musings, and broadcasted her highs and her lows. They detailed relationships and heartbreaks, finishing college, and a battle with cancer. After four years, the woman, now 23, received a shocking response from the number of the person she used to call dad.
"Hi sweetheart, I am not your father but I have been getting all your messages for the past four years. My name is Brad and I lost my daughter in a car wreck August 2014 and your messages have kept me alive," the reply started. "When you text me, I know it's a message from God. I'm sorry you lost someone so close to you, but I have listened to you for years and I have watched you grow more than anyone. I have wanted to text you back for years, but I didn't want to break your heart."
He said he wished his daughter could have grown up to become the woman she is and called her extraordinary. He said her updates remind him there is a God and that it isn't his fault his daughter is gone.
He closed with: "I'm sorry you have to go through this, but if it makes it any better, I am very proud of you!"