You Wont Massacre the Turkey With This Chainsaw Carving Knife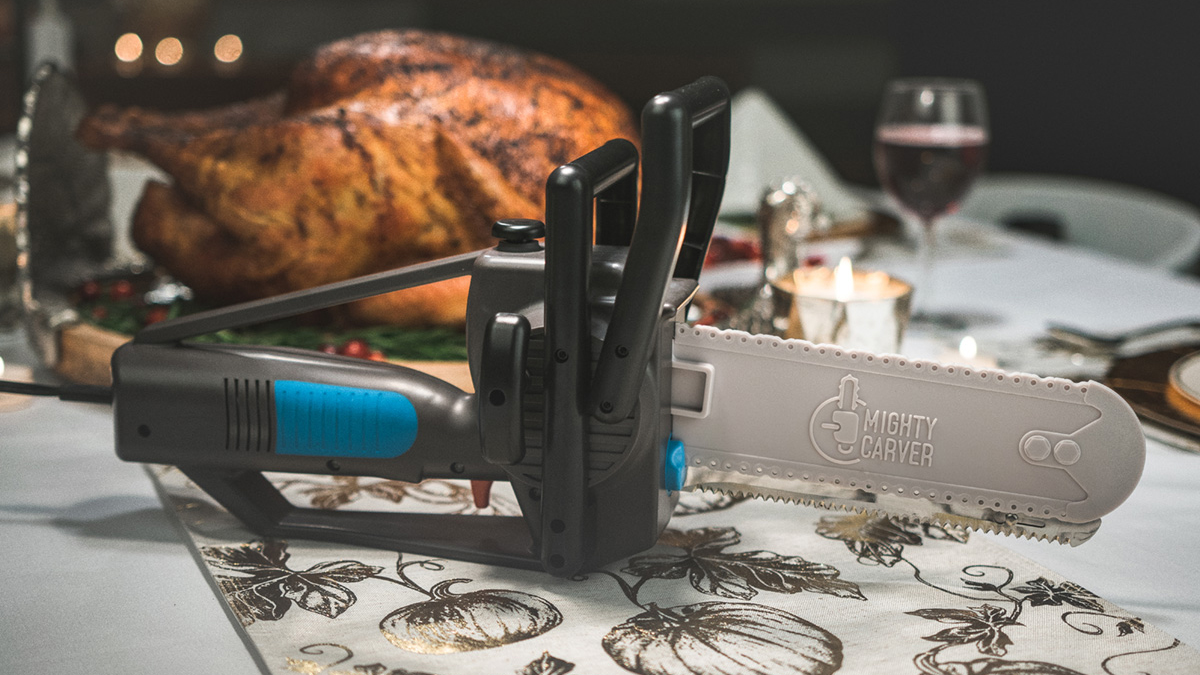 Be honest, you've thought about it.
Thanksgiving Day. You pull that big, juicy bird out of the oven and it's your responsibility to carve her up into a delicious pile of poultry. Sure, a standard carving knife will do the trick, but you can't help craving something with little more horsepower.
Well, the Mighty Carver Kitchen Knife is here to satiate your chainsawing desire during the holidays with their hilariously manly and crowd-pleasing electric carving knife.
The makers of the Mighty Carver delve into the story behind the over-the-top appliance on their website:
"At Thanksgiving dinner, as far back as I can remember, I would get out the electric carving knife for Grandpa. He would carefully carve the turkey to serve the family. This is a wonderful tradition shared by most Americans.
"But Grandpa's been gone for a year now and at the last Thanksgiving dinner I asked, 'Hey, who wants to carve the turkey this year?'  No one looked up, no one said a word. I thought to myself, come on you guys, you all love power tools, what is the problem?  Then it hit me. 'If this were a chain saw, you boys would be fighting over who gets to carve the turkey.'"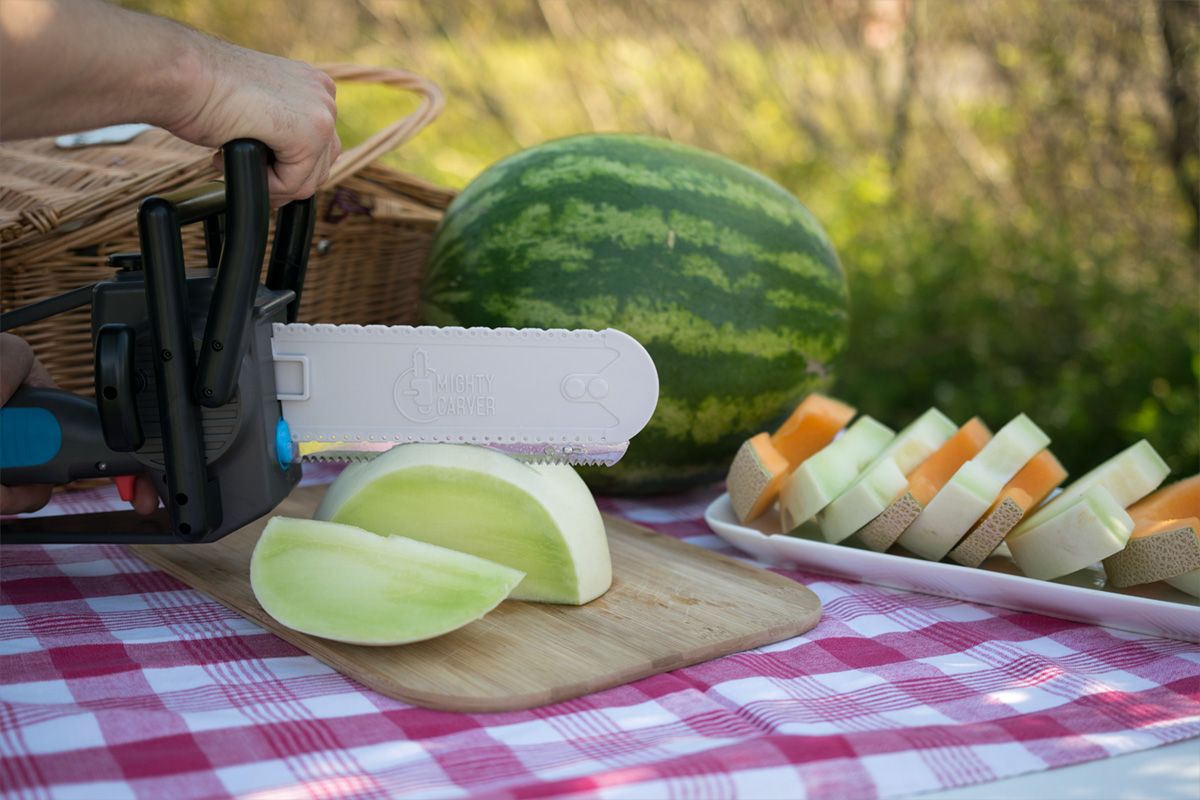 It's powered by a 110-volt, which is pretty pathetic compared to actual chainsaws but at least you won't ruin anyone's appetite by filling your kitchen with exhaust fumes.
It's not just for turkey, either. The surgical grade stainless steel blades are perfect for cutting anything from fruit to loaves of bread, meaning plenty of opportunities to bust out the hilarious (and totally on-brand for dads) chainsaw gag.
So, if you're ready to take things to the next level at Thanksgiving this year, the Mighty Carver Kitchen Knife is available for $89.99 from Amazon.
Just a heads up, if you buy stuff using the provided links, The Dad may collect a small commission.