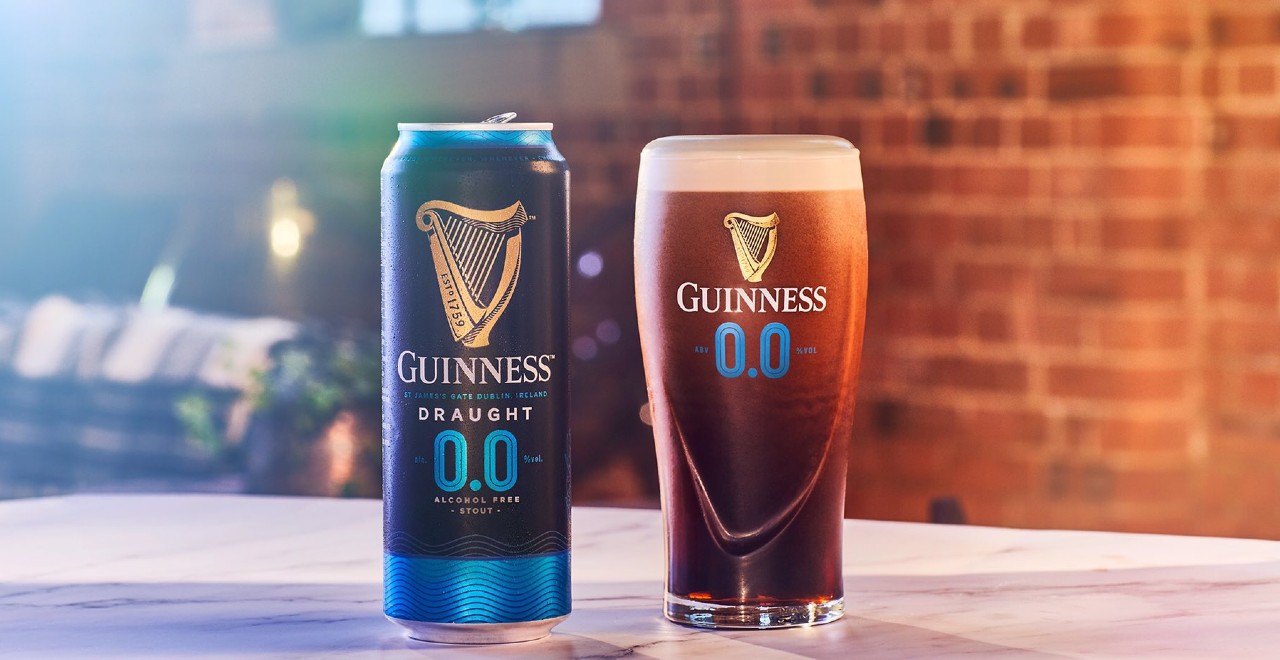 Credit: Diageo
A Guinness for the sober folks, as the first alcohol-free Guinness Irish stout hits shelves in the UK and Ireland next week. This is the first time in more than 250+ years that there will be a non-alcoholic Guinness. That news is worth toasting (with whatever your drink of choice may be).
We are going through a drinking renaissance, to be sure. We've seen the market for hard seltzers go totally bonkers over the last year and change, to the point where it's hurting traditional beer by shorting the aluminum can market. We also have the continued growth of craft breweries, which change the game on the reg and allow drinkers to get more specific with their choices. We even have a dog beer now, for when you wanna relax and toss some back with your pup.
What Guinness is doing by unveiling the Guinness 0.0 (which will be available in bars in the Spring) is smart. The market for non-alcoholic beverages is also thriving currently, especially as people change how they drink. Budweiser and Pabst Blue Ribbon have both announced new non-alcoholic options in recent months as well. Overall, the sale of non-alcoholic beverages is up nearly 50 percent over last year.
The Guinness 0.0 is made through the same process with the same ingredients, and the alcohol is removed through a cold filtration. So, in theory, it should taste nearly identical to the Guinness you've been drinking for the past couple hundred years (look at you, old guy!).
A spokesman for the brand said they knew the taste was important and wanted people to be able to enjoy the new drink without comprising on the taste. This is the result of a years-long production process to perfect the Guinness 0.0. He said it was a historic day for the brand.
"The launch of Guinness 0.0 highlights our long-held commitment to innovation, experimentation, and bravery in brewing, harnessing the power of our brewers and our ingredients, to create an alcohol-free beer that is 100% Guinness but 0% alcohol."
The drink clocks in at only 70 calories and reportedly, tastes pretty great, but you'll have to wait until 2021 to determine for yourself (or just drink a few in the meantime and pretend it's the same).