This Eco-Friendly Personal A/C Keeps You Cool Through the Dog Days of Summer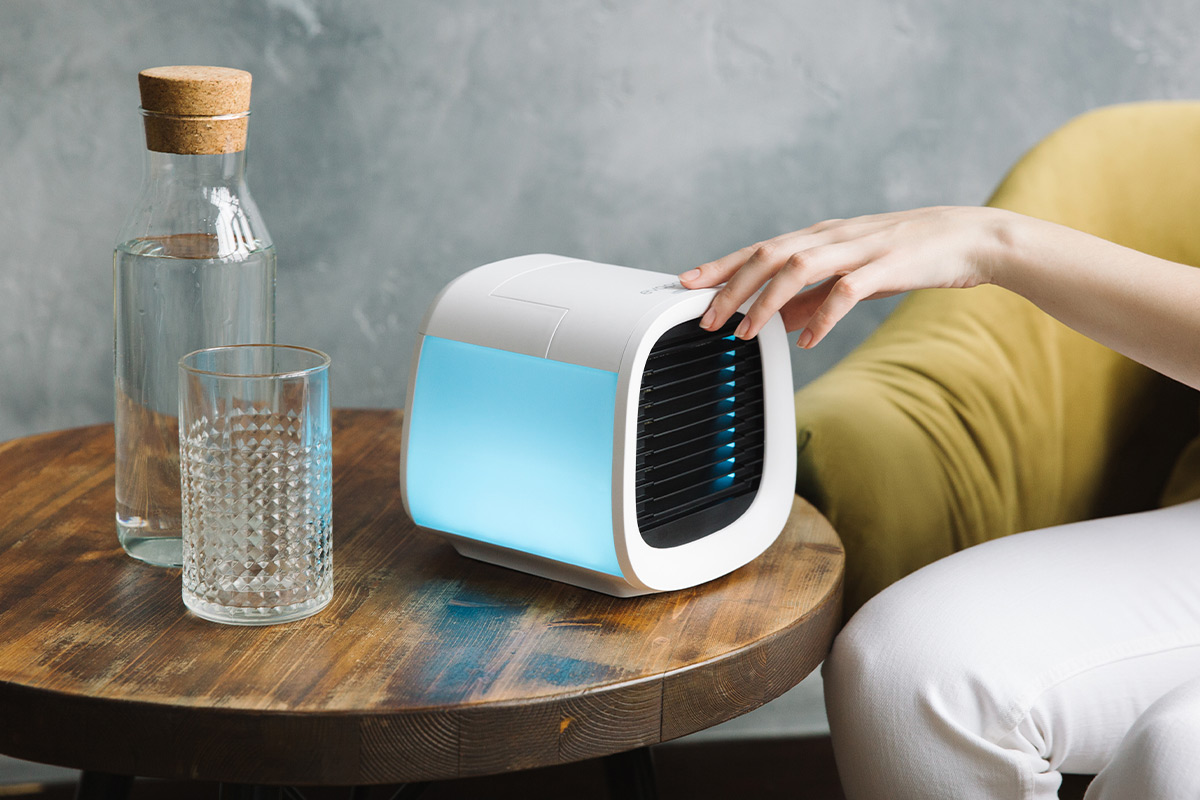 Is it hot in here, or is it just us? Dad jokes aside, the weather is only going to get warmer. All dads know just like kids are seemingly incapable of turning lights off when they leave the room, they also can't be trusted to keep the windows closed when the AC is on. So instead of paying those exorbitant power bills trying to cool down the whole house all summer long, it might be time to look into an eco-friendly personal AC.
The EvaChill EV-500 Personal Air Conditioner can drop the air temperature around you up to an impressive 59º in just 10 minutes. And it's portable, so you can bring it along with you… you know, from your Man Cave to the kitchen and back again. It's currently on sale for 19% off and just $79.99 for a limited time.
Don't break out a sweat while watching a baseball game this summer. Keep cool and comfortable with the EvaChill EV-500. It's Evapolar's newest model that was named the 2019 Red Dot Design Award Winner thanks to its easy portability and eco-friendly status.
So how does it work? It sets up with just one button! All you have to do to experience the cooling magic is fill the water tank and connect to a power supply. The cartridge will absorb large amounts of water, which spreads evenly through the cooling pads as air blows through them. The water then evaporates to lower the air temperature around you, with no heat exhausted at all. That impressive natural evaporative cooling effect will drop the air temp up to 59º in just 10 minutes so you stay comfortable during the dog days of summer. And you'll receive the added benefits of the EvaChill EV-500 filtering out dust particles and increasing the air quality for better breathing at the same time!
Save yourself a whole lot of AC lectures this summer and invest in your own portable personal AC. The EvaChill EV-500 Personal Air Conditioner is ready to keep things cool for just $79.99.
Prices subject to change.
Just a heads up, if you buy stuff using the provided links, The Dad may collect a small commission.