YouTuber Builds AI Machine to Compliment Dogs Outside and Alert Him as They Pass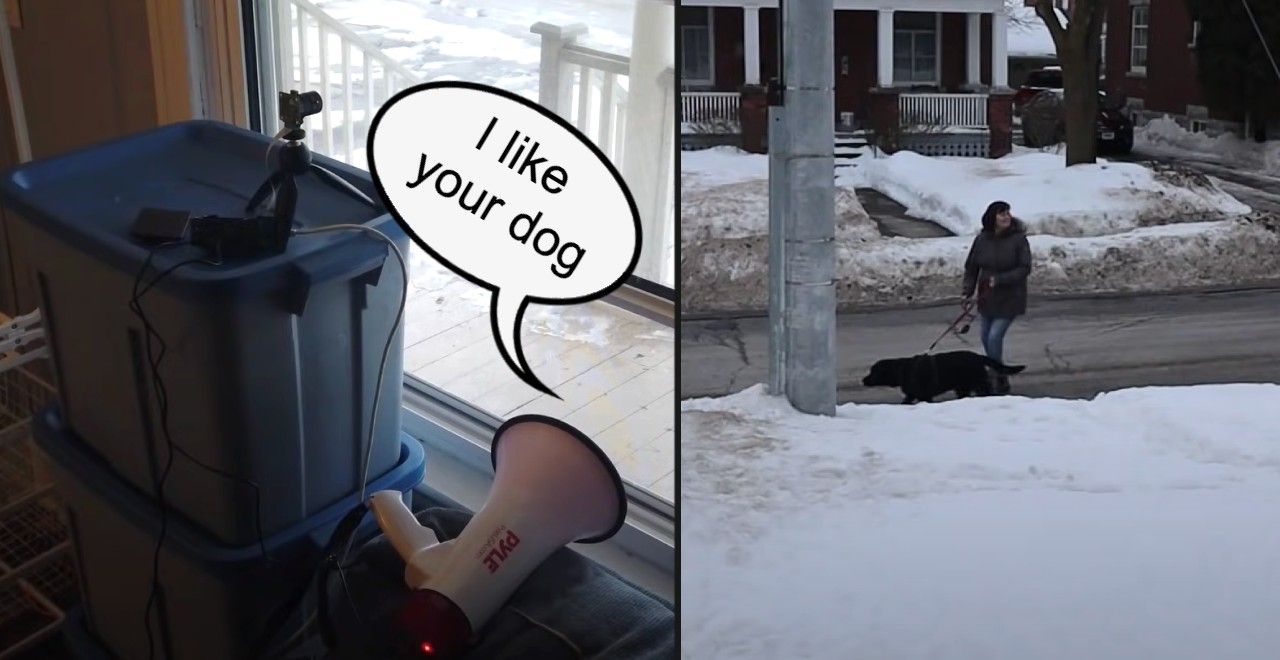 The only thing that beats spending all day looking at animal pictures online is seeing an animal in real life. As it turns out, there's a reason we feel better when staring into those wide-eyed, furry faces. Looking at pictures of animals actually increases our serotonin levels, rewarding us with a burst of the mood-stabilizing chemical any time we so much as Google "cute dog."
For Ryder who runs the YouTube channel Ryder Calm Down, pictures weren't quite cutting it anymore. He wanted to see animals in real life, from the comfort of his own home. Ryder explained that he didn't have time to sit at his street-facing window all day, eagerly waiting for a dog to pass. Instead, he built a machine to stand guard for him, a machine that's perpetually on Paw Patrol (is that the premise of the show? I've still never made it through more than 30 seconds before zoning out completely).
Using a Raspberry Pi and a machine learning module, Ryder records a video feed through his window. The AI program is designed to recognize 80 unique things out in the real world, but Ryder only had eyes for one – neighborhood dogs. The street-facing Raspberry Pi camera runs constantly, analyzing everything that passes and identifying the things programmed into its system.
Ryan wrote up a unique code, telling his impressive setup to pay specific attention to dogs, even though it also recognizes things like cars and people. After testing to make sure the machine was in fact picking up any dogs that passed by, Ryder set up a very basic alert system in the form of a megaphone that essentially yelled at Ryder any time a dog was detected. The unsettling text-to-speech voice that never seems to know which syllables to emphasize notifies Ryder, "attenTION, there IS A dog OUTside." Hey, if it works, it works.
When Ryder isn't home, he still wants to make sure all the good boys and good girls out there get the attention they deserve. He turns the megaphone's speaker towards the street, and if Ryan isn't there to appreciate the dogs in person, he pre-recorded his very own complement. "I like your dog," the megaphone announces to the very confused passerby. Something tells me Ryder is about to become extremely pupular among his furry neighbors.