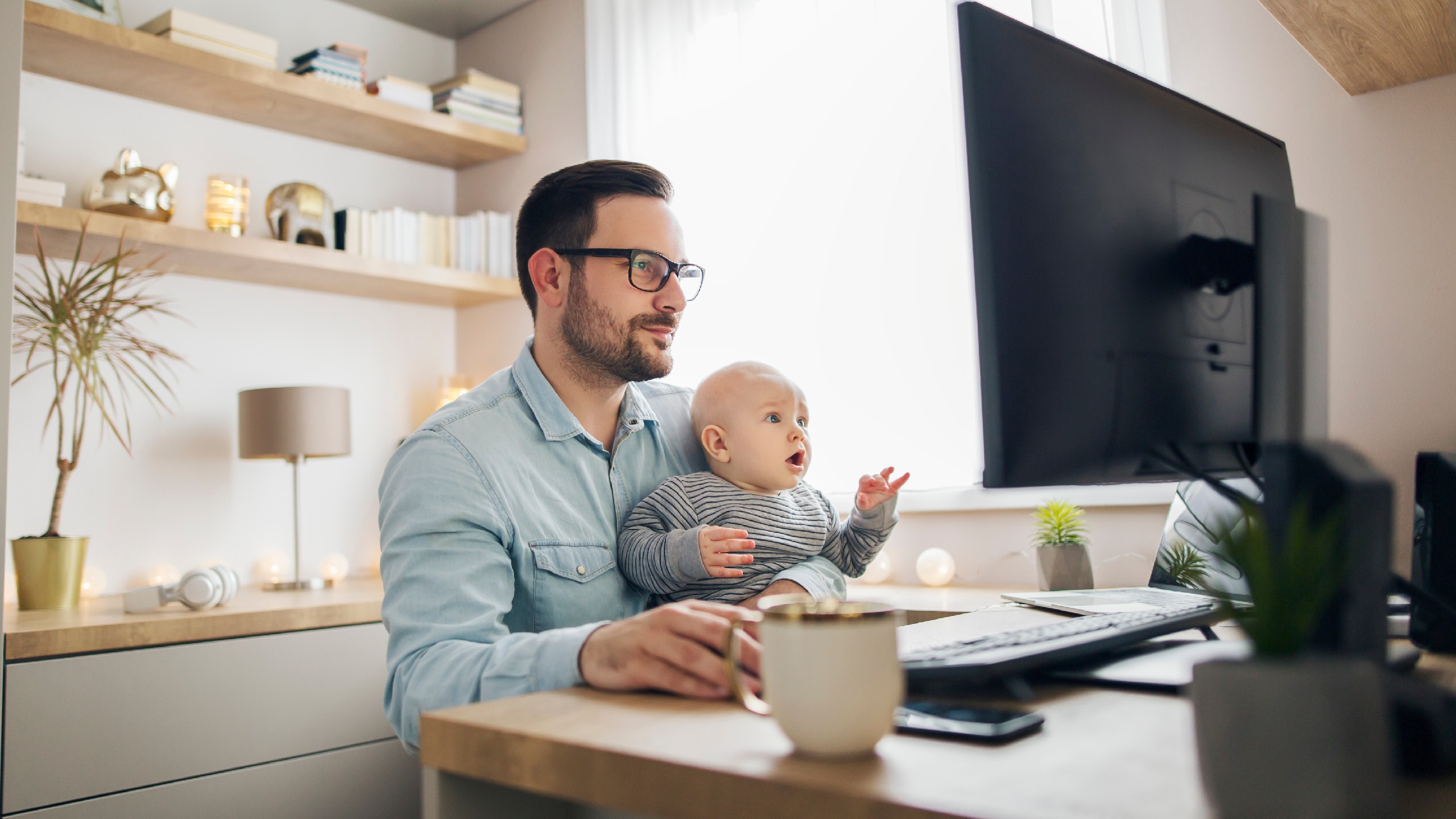 Credit: Shutterstock/Jelena Zelen
Though many companies already recognized the benefits of allowing employees to work from home, COVID created a remote work boom. There's a lot to be said for the ability to work from anywhere. It eliminates the dreaded commute, allows your pets to become your coworkers, and gives you the ability to make every day pajama day. With that flexibility, however, comes a host of new challenges. One of the most difficult parts of working remotely is knowing when work ends and your home life begins, but a new law in Portugal aims to prioritize a healthy work-life balance.
When you work and live in the same space, it's often difficult to separate the two. We've all thrown in a load of laundry at 11 AM, and responded to an email at 9 PM. While it's easy to justify catching up on work outside of working hours, it can increase stress and lead to burnout if you never fully unplug.
Portugal's parliament recently approved a law to make it easier for employees to step fully away after work, and to do so, they're taking aim at employers. According to the new law, employers could face consequences for contacting employees during their off-hours. Additionally, it requires employers to pay their remote employees for work-related expenses, which could include partial reimbursement for electric and internet bills.
Though most major companies in the US monitor their remote employees' internet usage during working hours, Portugal's new law forbids the practice of tracking online activity. For new parents, the legislation allows them to work from home until their child turns eight, changing the game for working parents. The new law only applies to companies with more than ten employees, but the vast majority of employers in Portugal will be impacted.
Work culture in the US seems to glorify those who work long, exhausting hours, but the practice of doing so isn't sustainable. Recharging is important, and disconnecting fully from work for a period of time every day allows employees to do so. Success at work shouldn't come at the expense of your personal life, and Portugal's law recognizes that employees deserve to thrive in both areas.