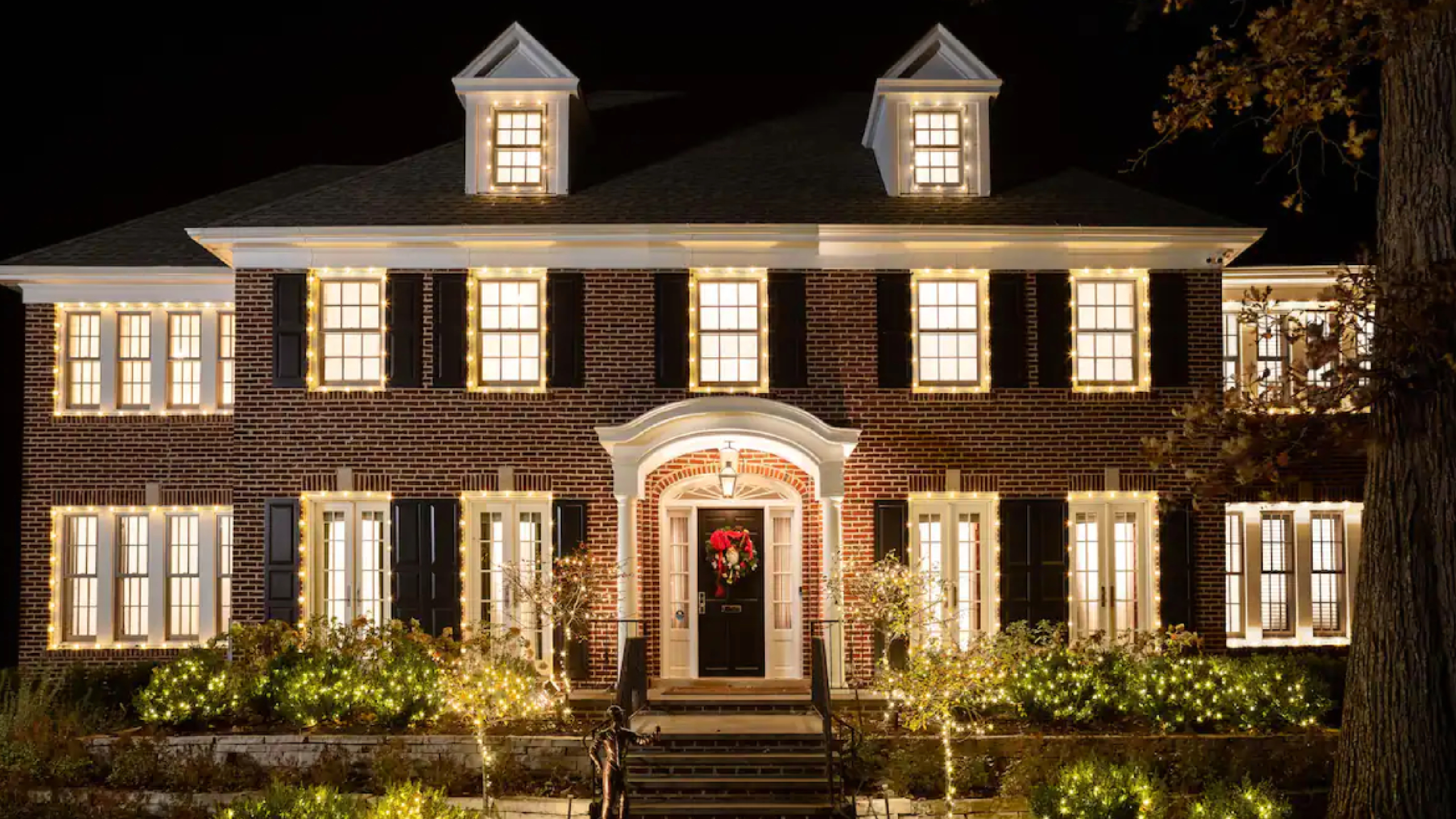 Credit: AirBnB
Home Alone is a holiday classic that just got the ole' reboot treatment, but now you have the chance to make your own reboot with YOURSELF as the star. Sort of. A one-night stay in the Home Alone house is being raffled off by AirBnB, and there's nothing that says you can't recreate all the booby traps and film your own reboot with your night in the McAllister home.
The lavish getaway is a promotion plugging the new movie, but I would argue the new movie exists just to promote this awesome prize. The winner gets to stay in the Chicago home that was featured very prominently in the 1990 comedy, and giving most kids of the area a completely out-of-whack expectation of a reasonably sized home. The winner will only have to pay $25 for the honor of staying in the McAllister home, but there's no need to go alone.
View this post on Instagram
Not only will the inside look just like you remember it, but you won't even have to worry about your stay being ruined by some wet bandits. Even the listing will take you back down memory lane, as the AirBnB "host" for this property is an all-grown-up Buzz. In the description, Kevin's mean older brother says " I've grown up, and I'd be happy to share my childhood home – my pizza, even – with you this holiday season." Buzz has a minor role in the new film, so it makes sense that we're pretending he actually exists for this.
The listing also reads: "This holiday season, we're playing by my little bro's rules, so feel free to eat junk food, watch rubbish on TV, borrow my dad's aftershave and choose your own adventure with a legendary battle plan as a guide. Just stay out of my room, okay?" You can enjoy a candlelit dinner of Kraft macaroni and cheese or of Chicago's finest pizza. The winner will also be gifted a LEGO Home Alone set to take to THEIR home, and who knows, maybe you'll even see Old Man Marley shoveling snow down the block.
The stay also includes some booby traps you can set up and some aftershave you can use before screaming into the mirror. Booking for the AirBnB home opens on December 7th at 2:00 p.m.