Scientists Baffled By Toddler Who Woke At 4am, Refused Nap, "Seems to be growing more powerful"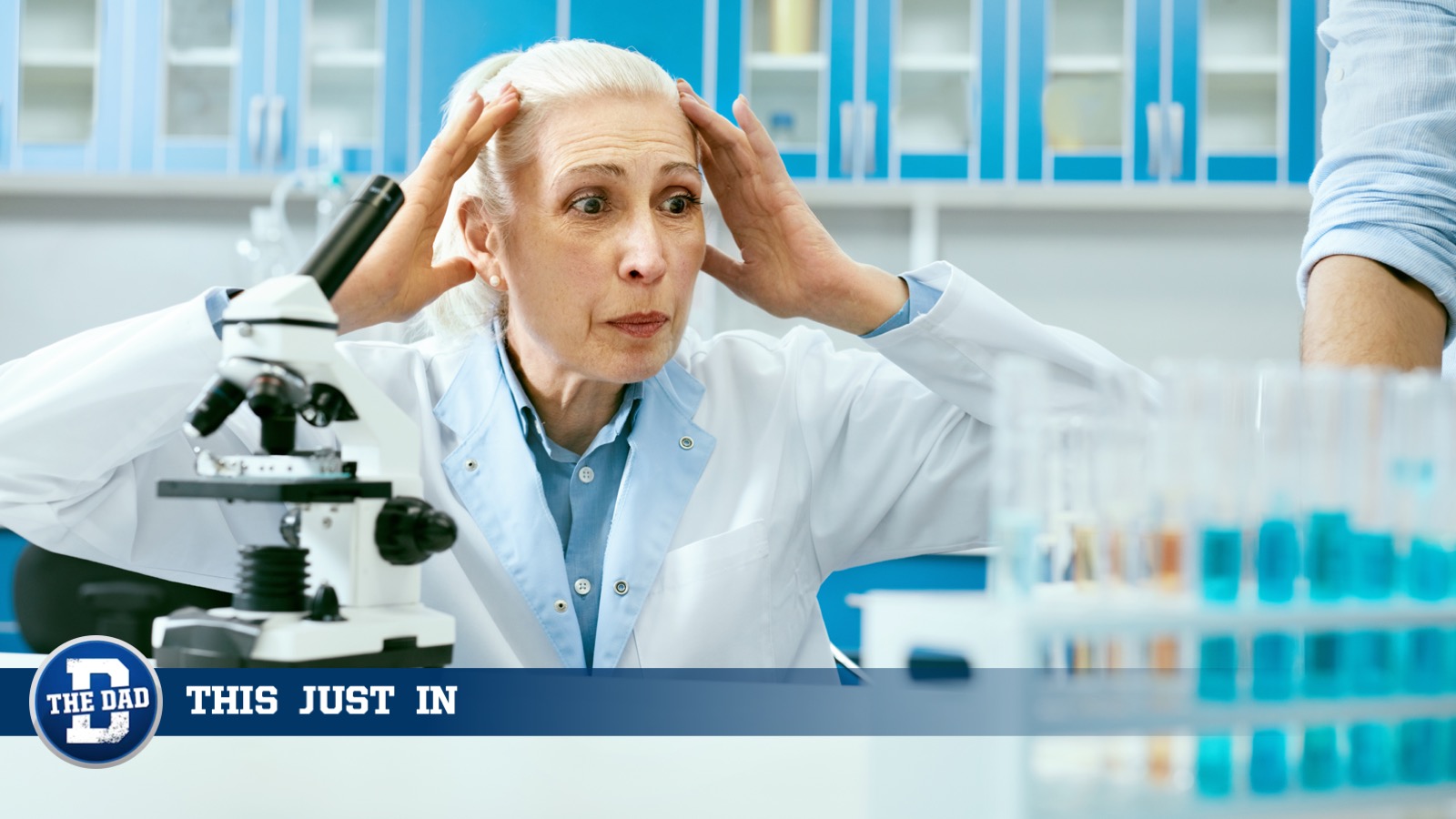 A 2-year-old in Cincinnati is defying everything we thought we knew about the science of sleep.
Despite waking for the day at 4am, she refused her afternoon nap and is now too wired to fall asleep at bedtime. Defying all laws of science, logic, God, and man, the child continues to refuse sleep. She has also been making noise nonstop for a record-breaking 16 hours.
"It doesn't make any sense," says leading sleep scientist Meredith Rischmann. "With the extremely early wake time and no nap, she should be MORE tired than usual, but it seems like she's only getting more powerful. She's in perpetual motion, working indefinitely without an energy source, and we can't explain it."
"I can barely keep my eyes open," states her dad, "We're getting desperate. There seems to be no end in sight."
Scientists are unable to explain how the child has not passed out and refuses to settle down, despite being read 3 bedtime stories and given a drink of water. People from the community are rallying around the family, with one neighbor suggesting lavender essential oils, to little avail.
"We tried putting a drop of lavender oil on her pillow, and it's almost like the nice smell had no effect on her at all!" says her dad.
In a shocking exclusive interview, the toddler in question was asked when she planned to sleep and she screamed, "NEVER!" The child then began levitating and glowing with blinding white heat in a state of pure, uncontrolled energy.
Her exhausted mother was unable to comment, as she had fallen asleep on the couch despite the extremely loud conditions.
This Just In…is The Dad Faking News. Despite being completely plausible to parents, it's satire and intended for entertainment purposes only. For more stories like this one click here.