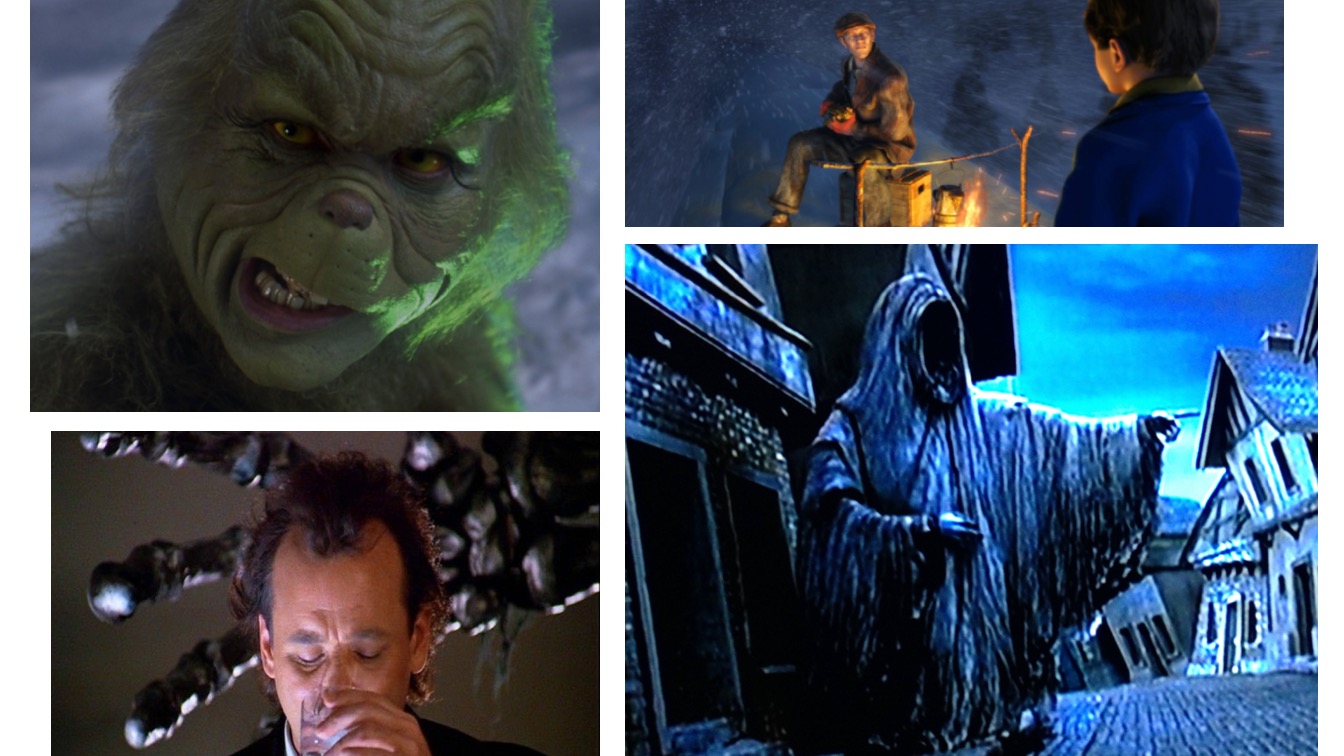 The holidays are the perfect time to curl up on the couch by the fire with some hot cocoa and turn on a beloved family Christmas film that will…give your kids nightmares? Why are so many holiday films so downright creepy? Here are 7 of the movies most likely to haunt your psyche forever.
How the Grinch Stole Christmas (2000)
I can't even decide what my least favorite moment of this movie is, because they are so many, and the whole thing makes me feel extremely unsettled. The tone of it is not magical, but bizarre. The dark new backstory about his childhood bullying is rough but the real nightmare fuel of this movie is in Jim Carey's mannerisms. He seems genuinely mentally unstable. Most haunting portrayal of a villain besides Heath Ledger's Joker.
A Christmas Story (1983)
This movie is great but let's not pretend the scene with the department store Santa is anything other than traumatic. If your kid wasn't already afraid of Santa, he's gonna be.
The Polar Express (2004)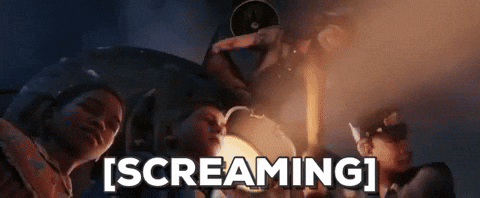 This is one of the best books turned into one of the worst movies. The animated Tom Hanks alone is enough to give you the heebie jeebies. I could go into everything I hate about this movie in depth but I'll just leave you with the demonic marionette scene. I challenge anyone to watch this and and not feel as if they've just been thrust into a CGI hellscape.
A Muppet Christmas Carol (1992)
The Dickens novel is a literal ghost story, so you know it has spooky potential but you see the word "Muppet" and think that will soften it. It does, quite a bit, but I watched this with my kids recently and was struck by how creepy the first floating doll ghost is.
I also had to answer questions from my kids like, "When I die will I be trapped in a giant chain" and "why doesn't that huge ghost have a head." It's simple kids: be good or you will die alone and be sent to hell to suffer eternally. Merry Christmas.
Scrooged (1988)
Sure it's a Christmas movie and yes it's Bill Murray but try telling that to your kid's nightmares (or your own).
If there was a haunted house based on this movie, I would be too afraid to go. Someone should tell these guys that just because there's a candy cane in a particular scene doesn't mean it's Christmasy. Okay?
Home Alone (1990)
Hey kids, gather round to watch a child left alone for days and forced to defend himself from violent criminals! What a normal, festive premise for a holiday film.
Ironically though, even with the dark storyline of this entire movie, the part that scared me the most as a kid was the furnace in the basement. Never mind the burglars threatening to kill a child, that creepy furnace was bone-chilling.
The Santa Clause (1994)
Okay let's see here, Santa is DEAD and everyone is pretty chill about it. We get right into "just put on his coat and steal his identity." They find him laying DEAD on the ground but Disney skirts around the whole "corpse in a kid's movie" issue by having him disappear immediately and leave his clothes laying flat, as if that is LESS CREEPY?
And don't even get me started on the creepiness factor of those old animated films. (Rudolph, Santa Clause is Coming To Town, Frosty The Snowman.) Those scared me as a child and scare me even more as an adult.
I know I've missed some, so feel free to comment with your nomination for creepiest holiday movie scene. Scary Christmas to all, and to all a good fright!