104-Yr-Old WW2 Veteran Becomes Oldest Person to Defeat COVID-19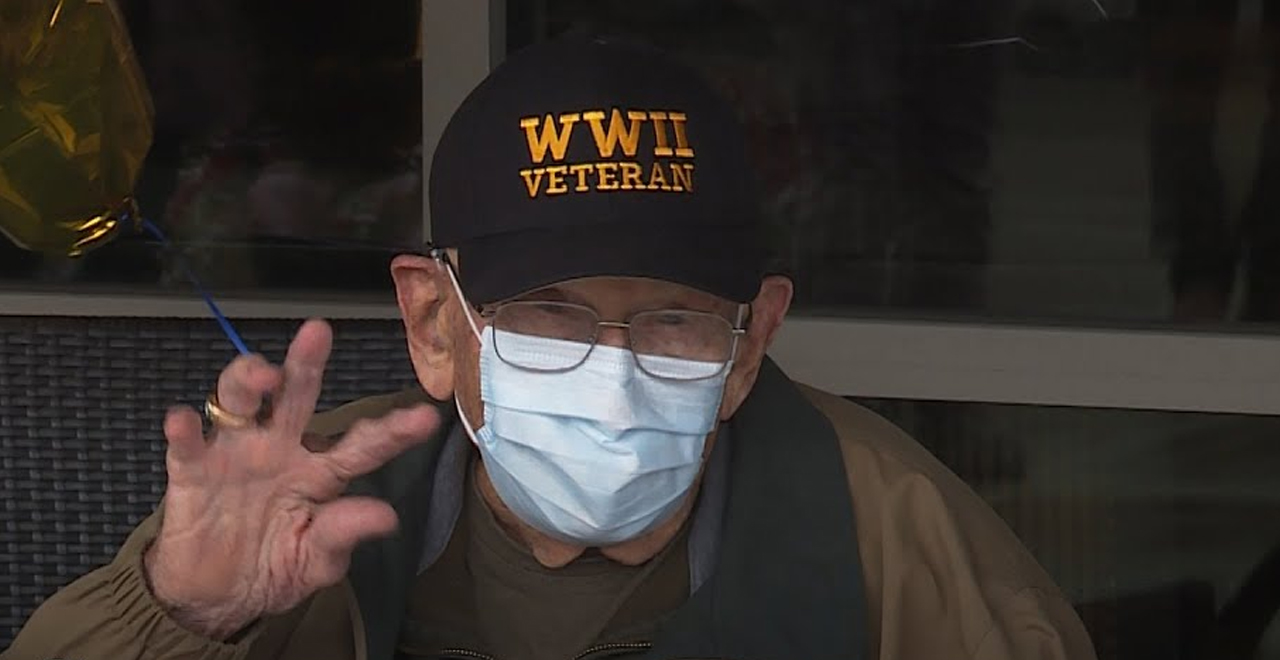 A World War II veteran in Oregon has done nothing but kick ass his entire life. The 104-year-old man has lived through the Spanish Flu of 1918, served in World War II, and now has become the oldest COVID-19 survivor on the planet. If you're scoring at home, this makes him one of the only people who has beaten two global pandemics.
Bill Lapschies contracted the coronavirus at his nursing home in Oregon in early March. Naturally, his family was worried, as the disease has affected the elderly much more severely. But this was not his first rodeo, the man has lived through some world wars, a pandemic, and a Great Depression, so late last week, Bill was officially considered recovered.
Just a few days later, he turned 104. He told a local news station he is feeling 'pretty good.'
Bill is officially the oldest survivor of COVID-19, eclipsing a 101-year-old woman in China and a 103-year-old woman in Iran.
His family honored him with a socially-distant birthday party. But really, this is just one more feather in his cap. The man beat the Nazis, of course he was gonna take down the coronavirus.
One of the comments on the YouTube clip of his story on CBS News sums him up the best: "Once a warrior, always a warrior. The highest respect to this man."
Here at The Dad, we hope you, your families, and communities stay safe and healthy during the COVID-19 pandemic. For the latest information, please utilize online resources from local public health departments, the Centers for Disease Control, and the World Health Organization to remain as informed as possible.