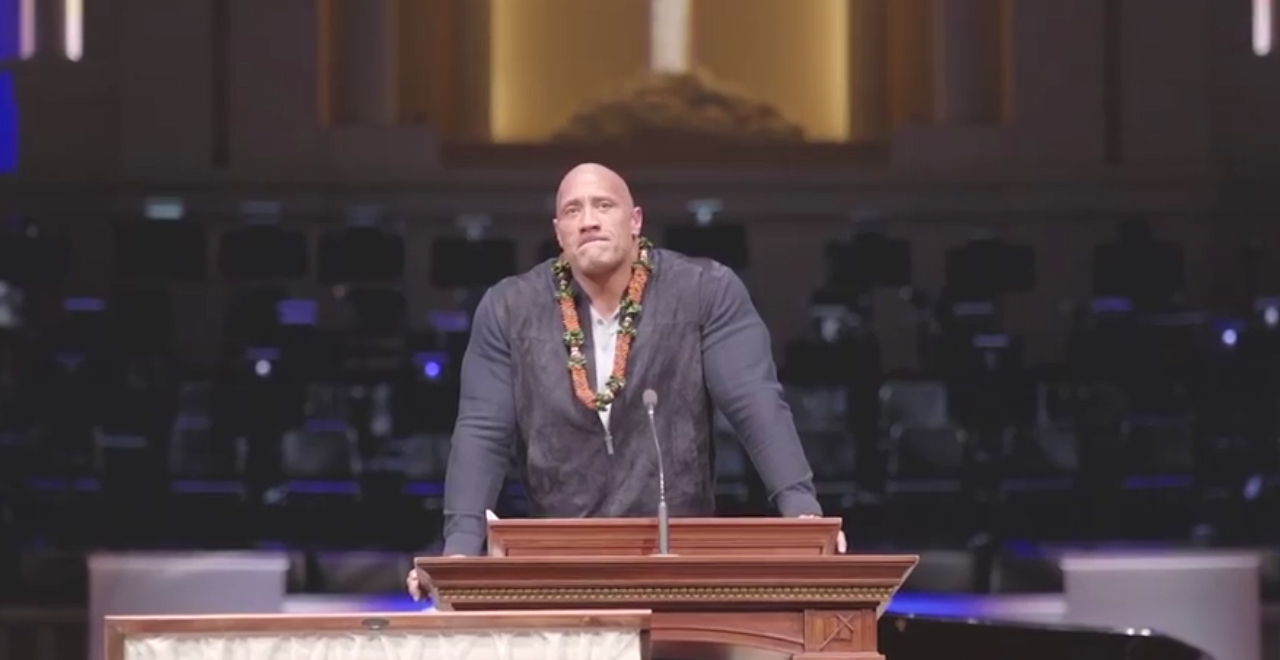 Credit: Instagram/therock
Dwayne "The Rock" Johnson is one of the biggest stars in the world, more rich and famous than most of us can ever dream of. But when it comes to losing a parent, he's exactly the same as the rest of us.
The Rock's father, pioneering wrestling star Rocky Johnson, passed away on January 15th. Johnson was a star for the WWE in the 70s and 80s, becoming the first African-American to win the tag team belt, and joining the WWE Hall of Fame. His death stunned the wrestling world and obviously had a major impact on his son, a wrestling legend in his own right who is well aware of the path his father blazed for him.
The Rock, very active on social media, has already shared a bit about what his father meant to him on his Instagram account. On Saturday he went back online and shared the nearly 11-minute eulogy he gave at his father's funeral with his fans.
The caption to the speech touches on Rocky's role as both a father and a groundbreaking wrestler of color.
"You trail blazed and even harder, you changed people's harsh behaviors toward a man of color. Paving the way for me, my family and generations to come. You loved us with the capacity of which you could – given all the givens. Raised me with an iron hand and a tough complicated love."
The Rock also used it to let people – and his father – know that he is living, and raising his own kids, by his dad's example.
"A love that now, as a father and man, I've learned to refine as I raise my own children."
Watching the superstar struggle to get through his eulogy, it's clear how much The Rock loved and admired his dad, and it's refreshing to see a renowned tough guy open up about the pain and sadness he feels.
It's equally clear that Rocky Johnson did a good job raising his son, and that The Rock is doing well to follow in his father's footsteps.