Austrian Village Changes Its Name and the New One Isn't Much Fugging Better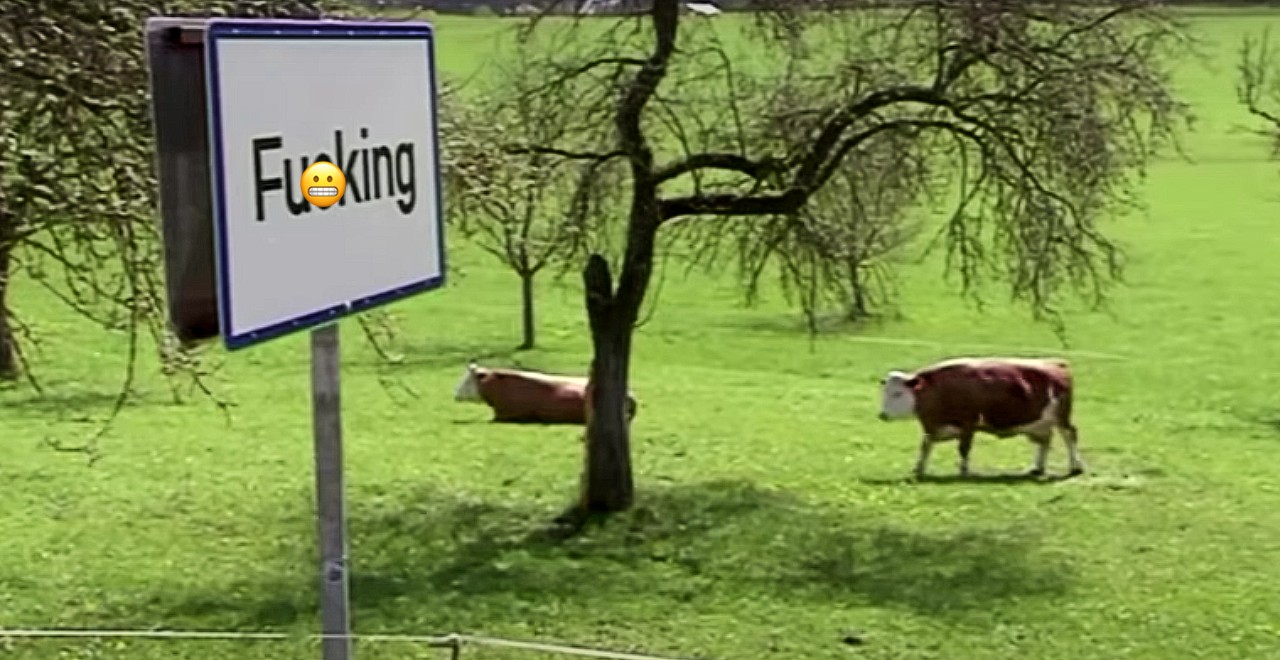 Residents of an Austrian village near the German border were unfazed by their admittedly unusual name. The familiar word was simply where they lived, but visitors were absolutely tickled – the village became the butt of one too many jokes, and its residents hit their collective limit.
If you've ever seen Mel Brooks's classic movie Robin Hood Men in Tights, there's a scene where Prince John visits a local witch named Latrine. Prince John inquires about the unusual name before learning that she in fact changed her name to Latrine.
"Yeah. Used to be Shithouse," she responds.
Well, this is a change reminiscent of the one recently made by the Austrian village. Formerly, the town really and truly went by the name of "Fucking." The town's signs, businesses, even day care centers were labeled with the town's incredible name.
The name wouldn't have been out of place in a Monty Python sketch, but in the real world, it gained some very unwelcome attention. English-speaking visitors and media were a bit too excited about the small town in the municipality of Tarsdorf.
Recently, Tarsdorf Mayor Andrea Holzner told Reuters about the town's official name change. "I am confirming that it has in fact been decided by the local council. I will not say any more about it," she explained, clearly exasperated by just how often this town popped up on her radar for the obvious reason.
As of January 1, an official statement released by the town confirmed that its name was permanently changing to – and truly, we wish them the best of luck with it – Fugging.