104-Yr-Old WWII Veteran Gets More Than 70,000 Valentines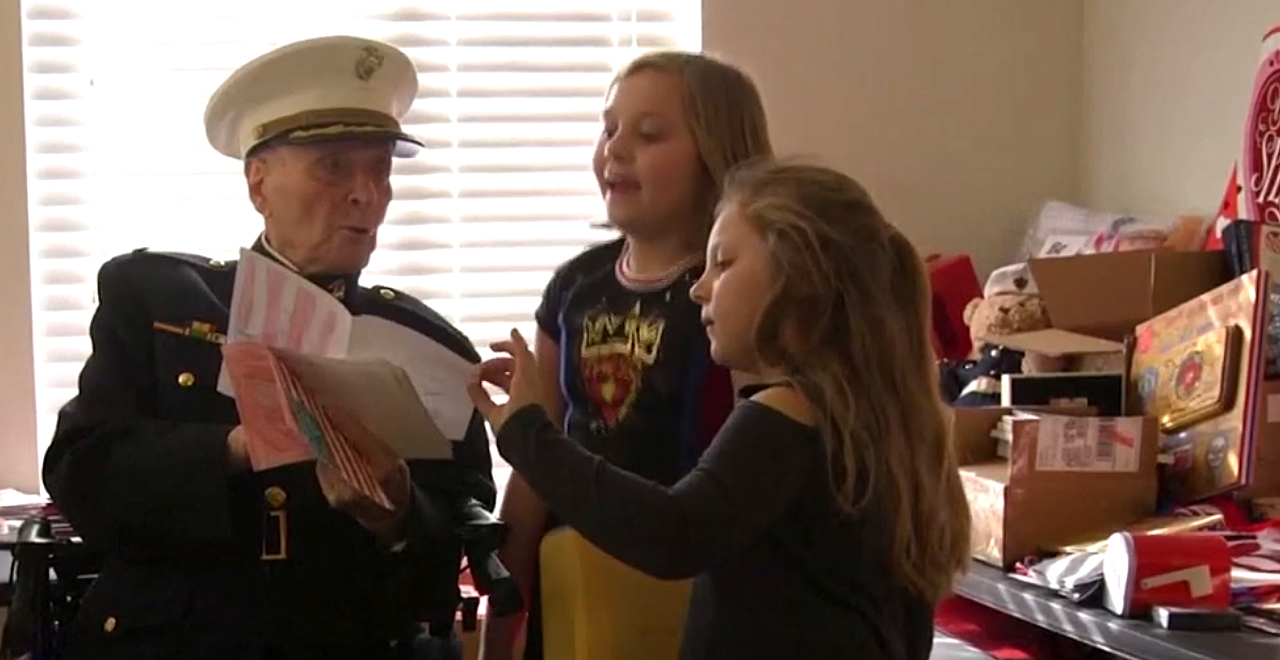 A World War Two veteran named William White is having the most memorable Valentine's Day ever, one that's been 104 years in the making. A fellow resident at his assisted living facility put together a social media campaign called, 'Operation Valentine' that quickly became a massive success. Even before the official holiday, he'd already received more than 70,000 Valentine's Day cards.
Back in January, the 104-year-old Marine Corps veteran said he'd keep any Valentine's Day card someone sent him. In fact, he said it would go on his keepsake shelf, alongside other markers of a life well-lived such as the Purple Heart he earned in the Battle of Iwo Jima. He's a big scrapbooker, so he was interested in adding more things to his collection.
"I'll save every one of them like I've been saving little things that have come up until right now and they'll be a personal part of my history," he told a local news outlet last month.
At least, that was the plan when he expected a couple of people to answer the call. Now that he has tens of thousands, he'll have to reconsider.
White has received cards from every single U.S. state and from a number of countries around the world.
Let's show this 104-year-old Battle of Iwo Jima veteran some love for Valentine's Day. #WeAreIwo https://t.co/bZa9pattXS

— U.S. Marines (@USMC) February 8, 2020
"It's just too fantastic," White said to Reuters, while surrounded by bricks of postal boxes filled with cards.
Many sent White cards as a way to honor their own relatives, now passed, who fought in World War Two. But overall, it's been a cross-generational effort. White's great-granddaughter even helped deliver a bundle, as her fourth-grade class all made Valentines for the elderly veteran.
While Operation Valentine has been a massive success, he's going to have a pretty hard time topping it at 105.