12 Times Twitter Ruined A Kid's Character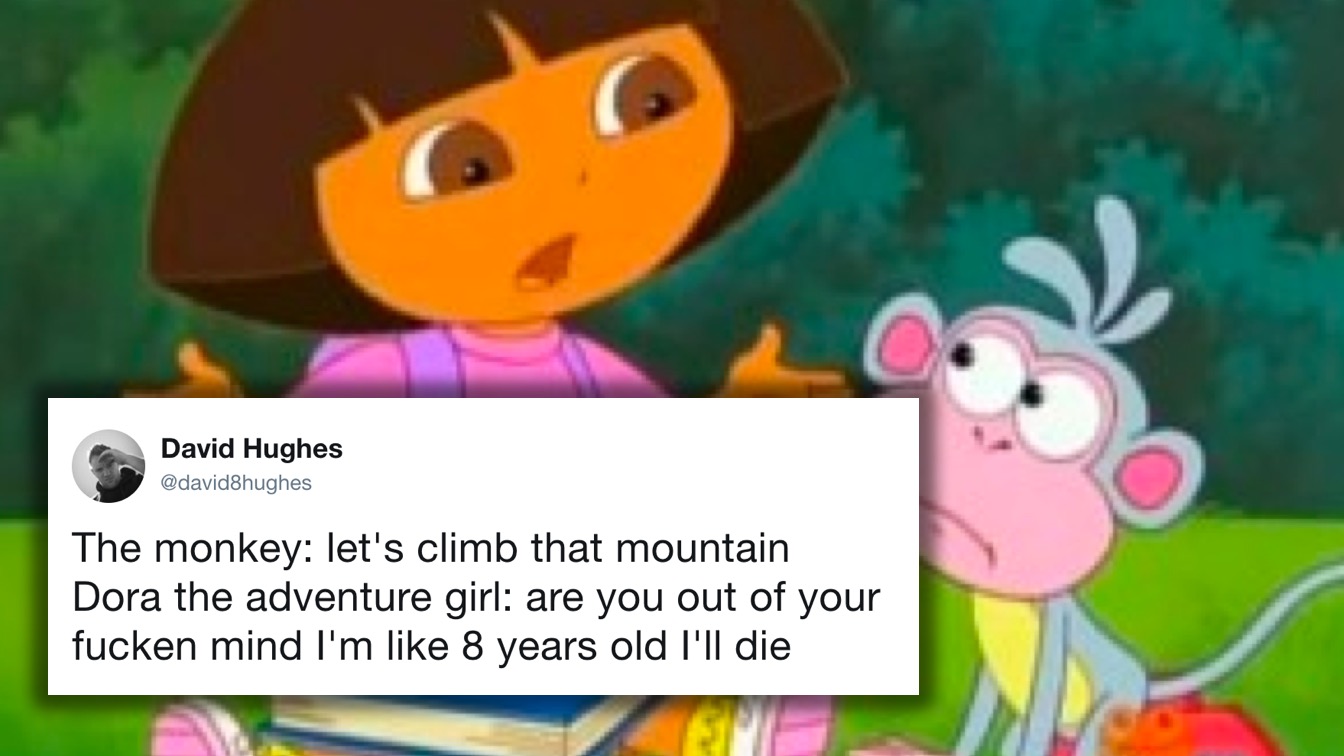 Kids like a load of a old rubbish, right? We've all looked at those shows, movies, and books and thought to ourselves that this is a load of shit, right? Well, so have the people of Twitter. Sit back and enjoy as Twitter drags children's entertainment in the way it should have been a long, long time ago.
FACT: Ariel was a psychopath
How does the little mermaid decide which creatures are her friends and which ones are her bra

— Flora underscore underscore Flora ???? (@Flora__Flora) June 29, 2017
Yet another child star who peaked in high school
News flash: Jimmy Neutron is now grown up and he has commitment issues and uses cocaine and hookers to fill the void in his life

— dropkick me, jesus, through the goalposts of life (@sug_knight) July 31, 2017
If your kids won't listen to Liam Neeson then who will they listen to?
[liam neeson voice]
thomas the tank engine is a train, nothing more. he can't actually talk or think. those are people things

— lil jon lovitz (@nbadag) May 6, 2016
I'm glad to know I'm not the only one concerned about the afterlife
The reckless tactics of the Scooby Doo gang will only create more Ghost Pirates in the end.

— a festive tzu for the rest of you (@suntzufuntzu) September 1, 2017
She's a kid, you dumb ape
The monkey: let's climb that mountain
Dora the adventure girl: are you out of your fucken mind I'm like 8 years old I'll die

— David Hughes (@david8hughes) September 24, 2016
They literally try to hoover up food
((speaking too close to the microphone at press conference)I have never watched a single episode of the Teletubbies. They look like fools

— wint (@dril) June 25, 2014
MASSIVE design flaw
SKELETOR: I'm Skeletor.
ME: Your body's all jacked up muscle.
SKELETOR: Fuck yeah it is.
ME: So…not a skeleton.
SKELETOR: Hahaha yeah no.

— batkaren (@batkaren) August 22, 2015
That guy WAS weird
nobody ever talks about the flesh-colored power ranger. that guy was… that guy was weird.

— Ali Garfinkel (@aligarchy) April 21, 2015
But who does he turn on next…
Elmer Fudd, after killing Bugs Bunny: my desire to kill wemains unquenched

— bens rights activist (@UniqueDude2) August 6, 2016
Hey. Cat's gotta eat
Homeless guy – "hey buddy, I'll suck ur dick for some lasagna"
Me – "G…Garfield?"

— Fred Delicious (@Fred_Delicious) August 30, 2017
And then sings "No Worries"? Sociopath.
I love how Simba acts upset when Mufasa dies as if he didn't just do a choreographed musical number called "I Just Can't Wait To Be King".

— The Dad (@thedadonline) January 3, 2014
We've all got that one friend
Sad blue horse: looks like rain, eh bear?
Winnie the bear: I guess
Sad blue horse: that makes me sad
Winnie the bear: jesus fucken christ

— David Hughes (@david8hughes) April 11, 2016