13-Yr-Old Trades XBox and Does Yard Work to Buy Car for His Single Mom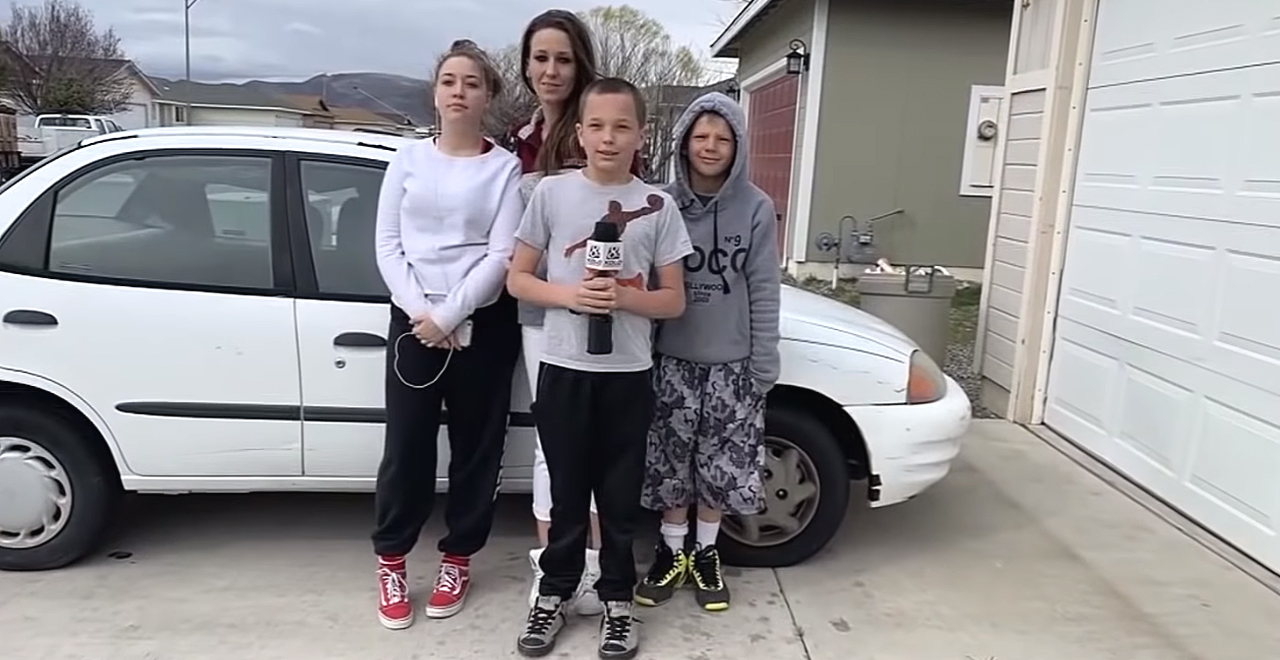 Parenting is expensive, exhausting, and stressful, and that's when you have someone to do it with you. Being a single parent is even harder. When you're the sole breadwinner responsible for raising your children, you need all the help you can get.
You probably don't expect it to come from your kids themselves.
One grateful and proud single mom got exactly that when her 13-year-old surprised her with a badly needed car.
Krystal Preston lives in Fernley, Nevada with the three children and found herself in dire straits after an unfortunate and unexpected situation forced her to have to start over with her family. She's trying to make ends meet for herself, her kids, and her three dogs, and she recently got help from the most surprising source.
Her son, William, is 13 years old, and to earn a little money, he does yard work, cleans up dog poop, and has even operated his own lemonade stand in his neighborhood. One day when he was scrolling Facebook, he saw someone was selling a 1999 Chevrolet Metro for a low price.
"It was really cheap so I asked her if I could trade it or earn it, and at first she said no and after she thought about it, then she said yes," William told KOLO in Nevada.
William negotiated with the woman – they settled on some of his hard-earned money and his Xbox – and soon enough, she was at their door, waiting to take William and his mom to their new car.
"I lost it, I bawled, I was just like, there's no way," Krystal said. "And then she gave me the keys and the paperwork."
She posted pictures of her son's good deed to Facebook and suddenly they were local celebrities, gaining attention on social media and even being interviewed by a local radio station. But fame was never William's goal.
"I didn't really want that to happen, I just wanted to do it, that's all," William said.
"What 13-year-old buys their mom a car? I don't know any," Krystal says. "I can't even express it; there are no words that can express my gratitude and how proud I am."
Understandably so. If you want to help the Preston family, you can contribute to their GoFundMe.