15-Yr-Old Shocks the Tennis World With Wimbledon Upset of Venus Williams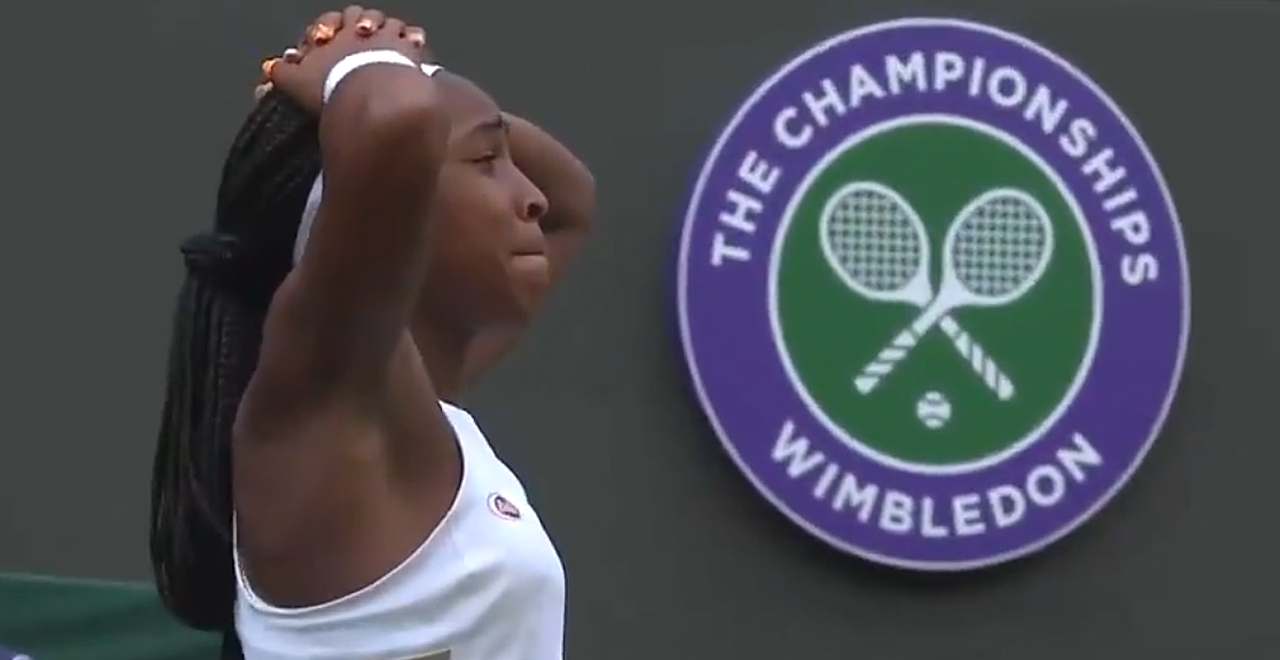 15-year-old Cori "Coco" Gauff shocked the sports world Monday when she took down her tennis idol Venus Williams at Wimbledon in two straight sets, 6-4, 6-4. With the upset of the five-time champ, Gauff became the youngest player to win there in decades.
???? Wildcard into qualifying
???? Youngest ever player at Wimbledon
???? First round draw against Venus Williams
???? Just turned 15 years old
???? Playing against someone double her age

Cory 'Coco' Gauff makes history at #Wimbledon???? pic.twitter.com/kurBfLsCBr

— SuperSport ⚽️???? (@SuperSportTV) July 1, 2019
While the moment has never been bigger for Gauff, she didn't come of out nowhere. She was the youngest United States Open junior girls finalist in history at 13 and the second younger French Open junior girls champion at age 14. Still, it was seen as a passing of the torch moment when the youngest player in the field took down the tennis icon. Gauff went from taking a science test days before to pulling off one of the biggest upsets in Wimbledon history. Gauff was in tears after her huge win and Venus was gracious in defeat.
"She [Venus Williams] said congratulations."

"I told her thank you for everything that you did. I wouldn't be here without you. I always wanted to tell her that."

– @CocoGauff #Wimbledon pic.twitter.com/lGUYiGnq3Q

— Wimbledon (@Wimbledon) July 1, 2019
Venus Williams had won several grand slams before Gauff was even born, but the teen tennis prodigy made a statement with her breakout performance. In her post-match press conference, Gauff credited her dad with giving her the confidence that she could become a great tennis player.
"I want to be the greatest. My dad told me that I could do this when I was eight…My dream was to win, and that's what happened. I think people limit themselves too much. I like to shoot high." Cori Gauff on her stunning victory against Venus yesterday, by @oliverbrown_tel https://t.co/yEwil1cAIQ

— Anna Kessel (@Anna_Kessel) July 2, 2019