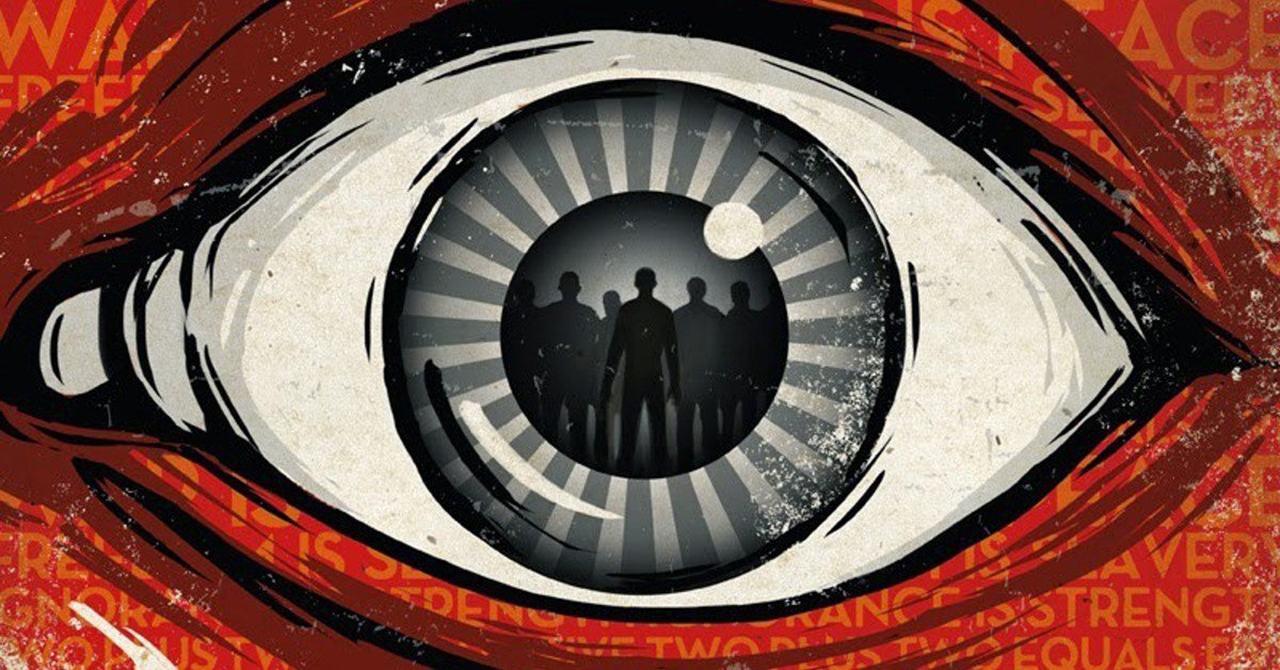 Thanks to our political climate, people often turn to pop culture to make sense of what's going on in the world. Things aren't exactly peachy these days, and thus various dystopian movies, TV shows, and books are being referenced in relation to the pandemic and our political circumstances.
As social media continues to assert its dominance, both in driving conversations and shutting down particular voices, one particular work has been getting more and more play, and that's George Orwell's classic tale of totalitarianism, conformity, and disinformation: 1984.
It's a great book, in which many parallels can be found with today's climate, regardless of your own political persuasion, but unlike other dystopian works like Brave New World or Fahrenheit 451, it hasn't gotten a pop culture makeover in quite a while (unless you're a theatergoer). Until now.
1984 is getting a TV adaptation, but instead of adapting straight from the novel, the planned five-part miniseries will work off of the 2013 stage play from Robert Icke and Duncan Macmillan.
"As the world grapples with democracy and government in our divided age of surveillance, 'fake news' and truth decay, the urgency of Orwell's masterpiece is undeniable," the pair said in a statement (via Deadline) "The small screen feels like a natural home for his portrait of a society in which people trust their screens more than the world outside their windows."
Apparently, that 2013 staged version has a bit of a reputation for its intense and bloody torture sequences (the book employed a very literal 'rat in a cage,' shouts to Billy Corgan), which caused some audience members to recoil – and made actress Jennifer Lawrence throw up during her visit to see Olivia Wilde in the Broadway production.
Whether the TV show will adhere to those levels of intensity is yet to be seen, but there's no denying the show's modern-day relevance, even if most of the people claiming we're currently living under Big Brother's watch haven't actually read it.