No TP? The Three Seashells From 'Demolition Man' May Come in Handy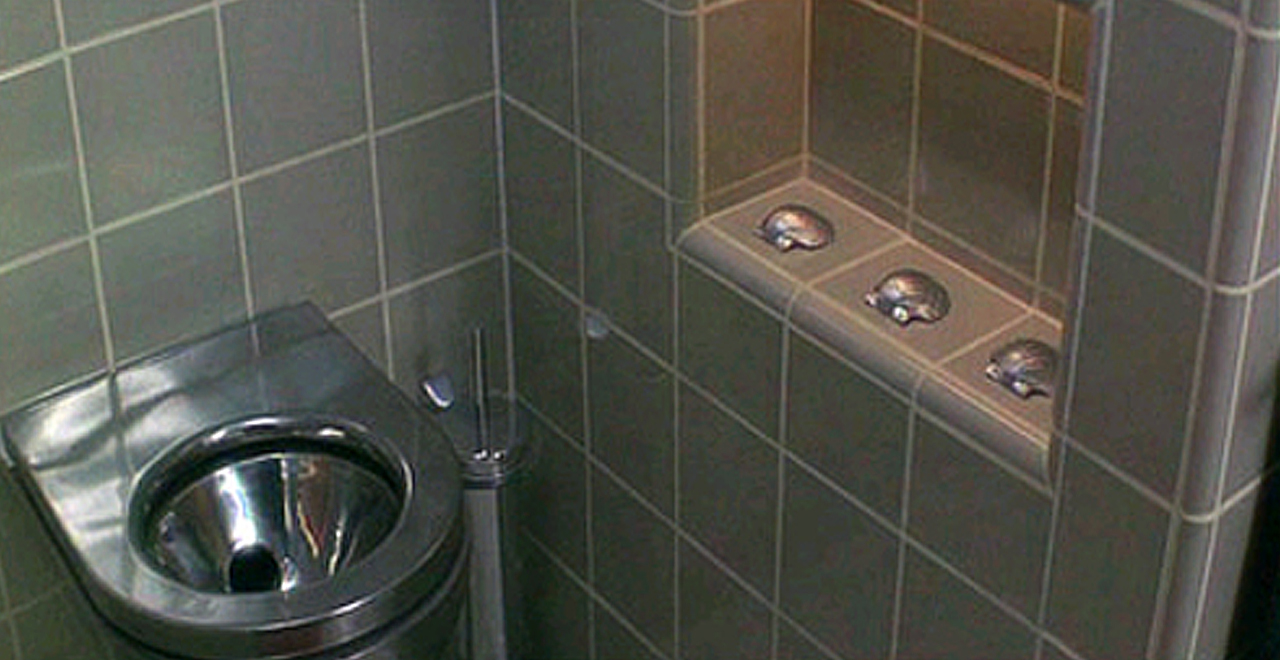 Everybody is always whining about the lack of flying cars.
For as long as science-fiction has been around, it's been predicting the future. Some movies are better at it than others, in particular Back to the Future 2, which predicted that Biff would become president and the Cubs would make the World Series. But even that movie got a lot wrong, like dual neckties, the aforementioned flying cars, and the long dreamt-of hoverboards.
Strangely, one 90s flick that isn't exactly considered a classic has gotten a fair amount right as well.
Demolition Man was a Sylvester Stallone, Wesley Snipes, and pre-Speed (and pre-superstardom) Sandra Bullock in the tale of a cop and a criminal who are awoken from cryo-sleep only to resume their 90s based rivalry in the year 2032.
The movie, which is almost as much of a comedy as it is an action movie (Denis Leary even has a prominent role as king of the sewer people or something), weirdly got a bunch right about where things were headed 30 years down the line.
For one thing, the film predicted Arnold Schwarzenegger's political career (though it speculated he'd become president, not governator). It also predicted self-driving cars decades before Elon Musk. One future development the movie showcased hasn't yet come to pass, and that's a shame because it would probably come in really handy right about now.
It's the three seashells, which somehow replace toilet paper in 2032, and the use of which is a running joke in the movie because Sly doesn't know how to use them.
It's bubbled up on Twitter, thanks to the Coronavirus-related toilet paper shortage.
Stores are out of toilet paper. It's about time we learn how to use the 3 shells. #DemolitionMan 😂 pic.twitter.com/xkBIYmCkN5

— ✨Breeze✨ (@breezegardener1) March 16, 2020
Get em while they're hot #DemolitionMan pic.twitter.com/vGv6jmeOdv

— (Matt) The Bearded Photog (@beardedphotog24) March 14, 2020
Certainly, securing some seashells in lieu of toilet paper might be a good solution, at least until stores get stocked up again. The only problem is, it's never explained, leaving us to guess along with Stallone's hapless John Spartan.
Fortunately, the internet is here for us. Years ago, during an interview with Aint It Cool News, Sylvester Stallone explained.
"OK, this may be bordering on the grotesque, but the way it was explained to me by the writer is you hold two seashells like chopsticks, pull gently and scrape what's left with the third. You asked for it…. Be careful what you ask for, sorry."
When you think about it, it's not that hard to figure out. Even if it is "bordering on the grotesque." One family on Twitter definitely already knows:
I texted my daughter how week one of school quarantine is going…

She sent me this
with caption

"Things could be better"#DemolitionMan 😂🤢😂 pic.twitter.com/297e99b0o8

— The Punisher (@ItsNotRevenge) March 19, 2020
To be honest, it seems like a future world in which Taco Bell dominates the culinary landscape might have better, less uncomfortable methods for personal hygiene, but who knows what we'll be resorting to in a few weeks!