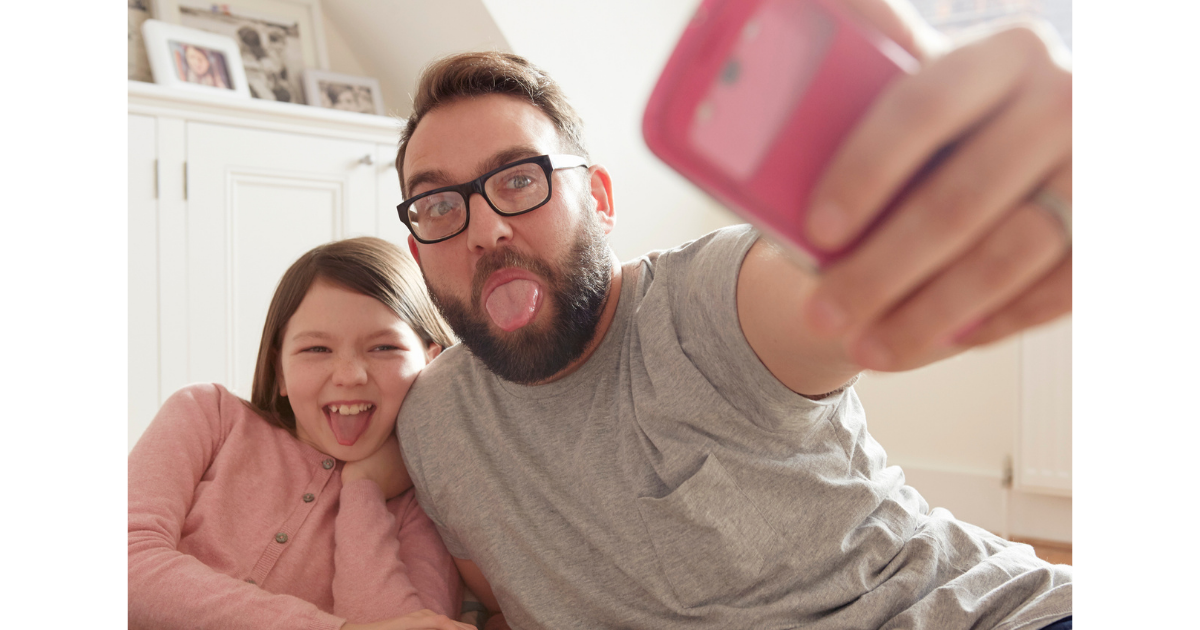 Credit: Getty/Emma Kim
The idea of unleashing your child into the digital world gives parents the same trepidation traditionally reserved for teaching a hormone-crazed teenager how to merge into rush hour traffic. Sure, the World Wide Web can be a scary place, but in a lot of ways, the experience is better than when we were kids. What we've lost in dial-up noises, we've gained in parental controls and strategies to make the online world a healthier environment for our kids.
You Control the World They Play In
There aren't many phrases scarier for a parent than "in-app purchases available." Thankfully, you can add layers of purchasing restrictions to make sure your kid doesn't convert your life savings into video game currency.
Once you have your pocketbook protected, most apps and services also have filters you can apply to serve up only age-appropriate content. Video platforms get better every day at creating a digital world with training wheels for pre-teens. Most games restrict chat functions for younger kids so you don't have to worry about strangers trying to make small talk with your second grader who simply wants to feed a pretend horse in an open-world environment.
Most importantly, keeping kids aware of your screen time rules — and enforcing them — will go a long way to keeping their digital habit a healthy one.
Today's Parental Supervision Tools Are Next Level
Just as you want to know who your kid's in-person friends are, you can monitor their early digital interactions to make sure they're using the internet for good. Apps like Messenger Kids create a safer environment where kids can interact and play with their buddies while parents keep an eye on their whole experience.
Messaging apps are not only a great way for kids to stay connected with buddies outside of a classroom or play date, but they're a solid introduction for kids to the digital world. They foster creativity by giving kids freedom in how they play and connect, while also aiding social and emotional development by helping kids stay in touch with friends and family members.
With Messenger Kids, you have your own separate Parent Dashboard that allows you to manage your kid's contact list, set "off times" to enforce screen time limits, and check in on your child's conversations, which is especially helpful with younger kids.
You're Already Teaching Them What They Need To Know
Isolation and bullying are among the biggest dangers for teenagers growing up digitally. Actually, they're some of the biggest problems of being a kid, period. But just as the digital world can intensify some of those issues, smart digital tools can also be part of the solution.
Many apps and platforms are joining the mission to educate and encourage positive behaviors in the digital realm. The Messenger Kids Pledge echoes the attitudes we want our kids to exhibit in real life: Be Kind, Be Respectful, Be Safe, and Have Fun. To help kids learn these behaviors and put them into practice, Messenger Kids' new interactive Pledge Planets activity puts kids in charge of helping characters navigate social situations by using their digital citizenship skills. Messenger Kids' interactive games also have report functions to help dramatically limit in-game bullying, while parental supervision tools let you monitor your kid's online play.
Fortunately, there has never been more education and awareness in schools to combat issues like bullying. Those are the same values and lessons you're instilling in your kids at home, both in-person and online.
Spending Time Online With Your Kid Can Be an Incredible Bonding Experience
Having an online kid doesn't have to be scary — it can actually enhance your relationship. It's something fun to do together. You don't have to wait to throw a ball around the yard, you can destroy your fourth-grader in your favorite racing game. Meeting your kid on their level and gaming together, whether it's a world-building game or a team-up-to-defend-the-world-from-zombies game, are memories they'll carry forever. And it gives you a chance to model the behavior you expect from them online.
Also, an ongoing messaging relationship with your kid can bring you closer. Nothing cheers up the final quarter of your workday like your kid sending a GIF on Messenger Kids after they get home from school. Ask a child how school was, and they listlessly respond, "Fine." Ask via text, and they might give you a whole breakdown of what's going on — though it might be communicated with memes and emojis. Still, it adds a whole new dimension to your relationship. And you can't ask for much more than that.
Messenger Kids is the video, voice, and messaging app designed for kids to connect with family and friends. Learn more by exploring messengerkids.com.