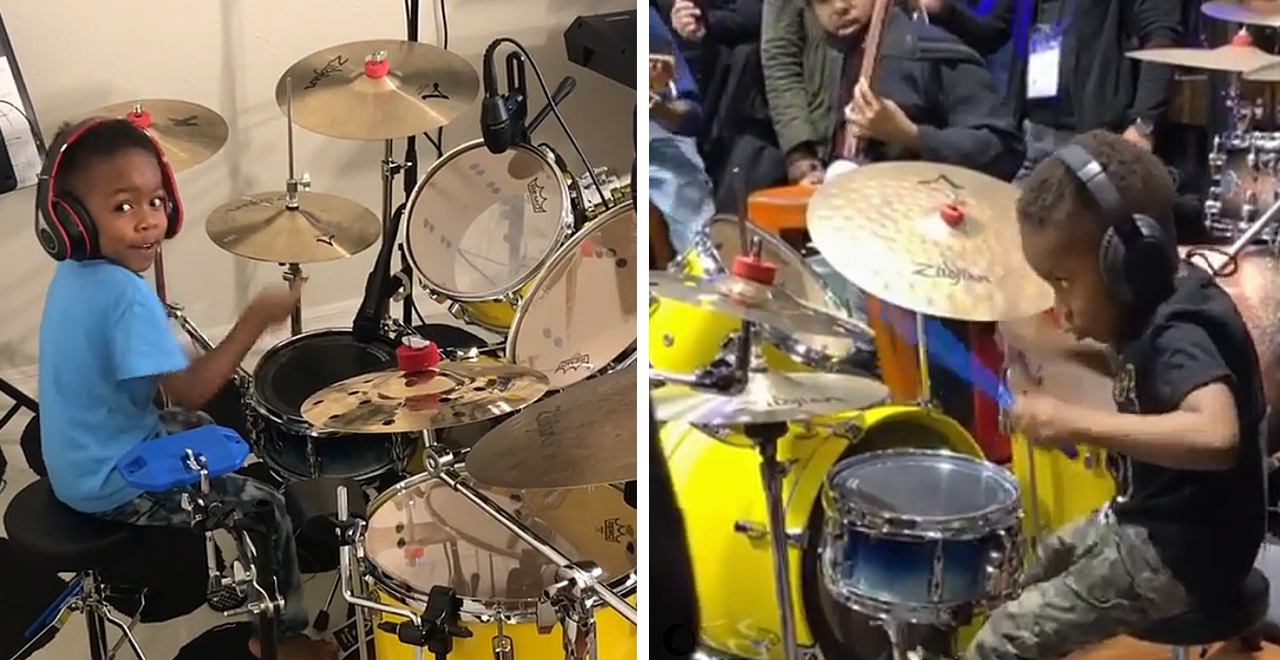 Credit: Instagram/https://www.facebook.com/babyboydrummer
I've made a lot of mistakes as a parent. I've co-slept. I've let my kids watch movies well above their pay-grade. I've given them snacks in the morning because I'm too tired to put a waffle in the toaster. I didn't get a vasectomy. The list goes on and on. But there's one mistake that stands above all the rest.
One Christmas, my in-laws gave my son a drum set. And I didn't immediately destroy it.
Drumsets are the scourge of parents everywhere. Anything that makes noise is, really, but drums are designed to make noise. That's the whole point! But maybe my mistake wasn't in keeping the drums, maybe it was in not encouraging my son. Because there is a little kid on Twitter and Instagram who is making me wish I had let my son go nuts. Not that he'd have ended up with these kinds of skills, because wow. But you never know!
Check out this kid, who goes by "@babyboydrummer" on Instagram.
This kid is 4 years old…. ????????‍♂️ even the band had to stop and let him flex. He's @babyboydrummer on instagram. ???????? pic.twitter.com/xmmBVphhmm

— LeauxFi (@LeauxFi) January 26, 2019
I mean. There's the excruciating sound of drums and then there's the beautiful sound of cash registers opening up because this kid is going places. My dude is four years old and he's got mad skills with the skins! Go back and watch the bass player's face as the kid flexes. He knows.
A lot of people know, because that tweet above has 235,000 likes and 80,000 retweets. He has over 300,000 followers on Instagram, each of them surely amazed at the youngster's speed and rhythm. In this "throwback" video he handles some reggae!
His beats and his smile are totally infectious! I can't wait to see where his drumming takes him as he grows up. Now if you'll excuse me, I owe my in-laws an apology.