4-Yr-Old's Sad Song About 'Dinosaurs in Love' Will Hit You Like a Meteor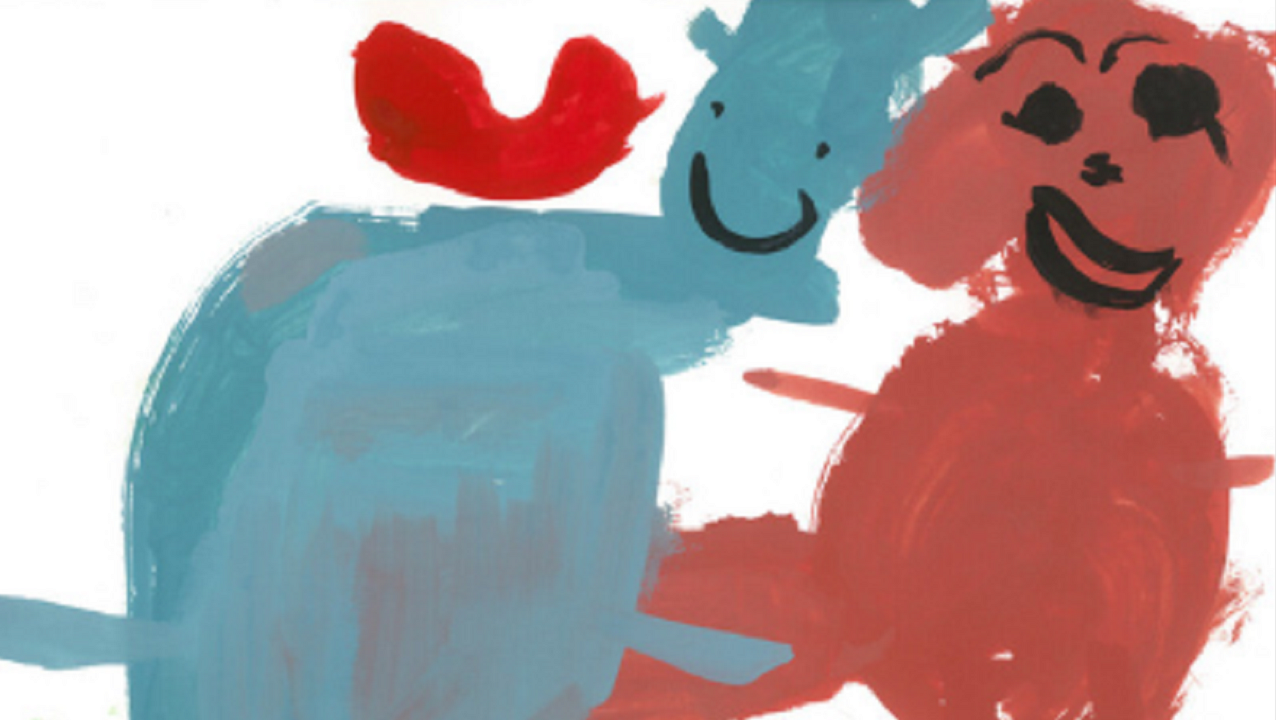 Kids are creative as hell. They don't know how the world works, or how physics work, or the difference between fiction and reality, and so their creativity is unbound from conventional rules. This is one of the reasons they are so infuriating. ("No, we can't go to the talking spaceship zoo in Candyland right now and if you don't understand why then you're just a lost cause now go to bed!")
It's also one of the reasons they can be so fun to be around. Because who doesn't want to imagine visiting a spaceship zoo in Candyland?
Sometimes, a kid's imagination and creativity – and pure innocence – combine to bring something really special into your life, and that's exactly what musician Tom Rosenthal's 4-year-old daughter did. Thankfully, he was kind enough to share her efforts with all of us.
No doubt inspired by her songwriting dad, 4-year-old Fenn wrote a little ditty of her own called "Dinosaurs in Love," and Dad helped with the tune. Fair warning: get your hankies ready, because the song's ending packs quite a wallop.
Fenn, my nearly 4 year old daughter, recorded her first ever solo song today. She came up with all the words herself and I helped her a little bit with the tune. It's called 'Dinosaurs in Love'. 🦕❤️🦕 pic.twitter.com/erCgG0sUvP

— Tom Rosenthal (@tomrosenthal) January 28, 2020
Did another meteor hit because something is in my eye!
Twitter quickly latched onto Fenn's efforts, liking it over 270,000 times and retweeting it 73,000, and I'm not the only one who found the song oddly touching.
The end hit me like a meteor

— Gecko (@geckoofficial) January 28, 2020
Was not ready for that ending. Actually 😪

— Adam Jentleson 🎈💧🐉 (@AJentleson) January 29, 2020
this is the saddest shit ive ever heard

— 🎵Broccoli🎶I 🌟YAMI DAY🌟 (@_NOSTALGIABOUND) January 28, 2020
It is sad, despite the fact that we all know that dinosaurs have been extinct for at least 6000 years, depending on who you ask. But it's the simple lyrics combined with Fenn's spare, somber delivery of the final two lines that really makes the tragic ending hit you hard. No, dinosaurs weren't eating cucumbers, and they can't even goddamn speak, but Jesus, I wish they'd had a chance to say goodbye before the big bang took them down.
What a cruel world. Now if you'll excuse me, I'll be listening to "Dinosaurs in Love" on repeat (on Spotify!) and crying my eyes out.