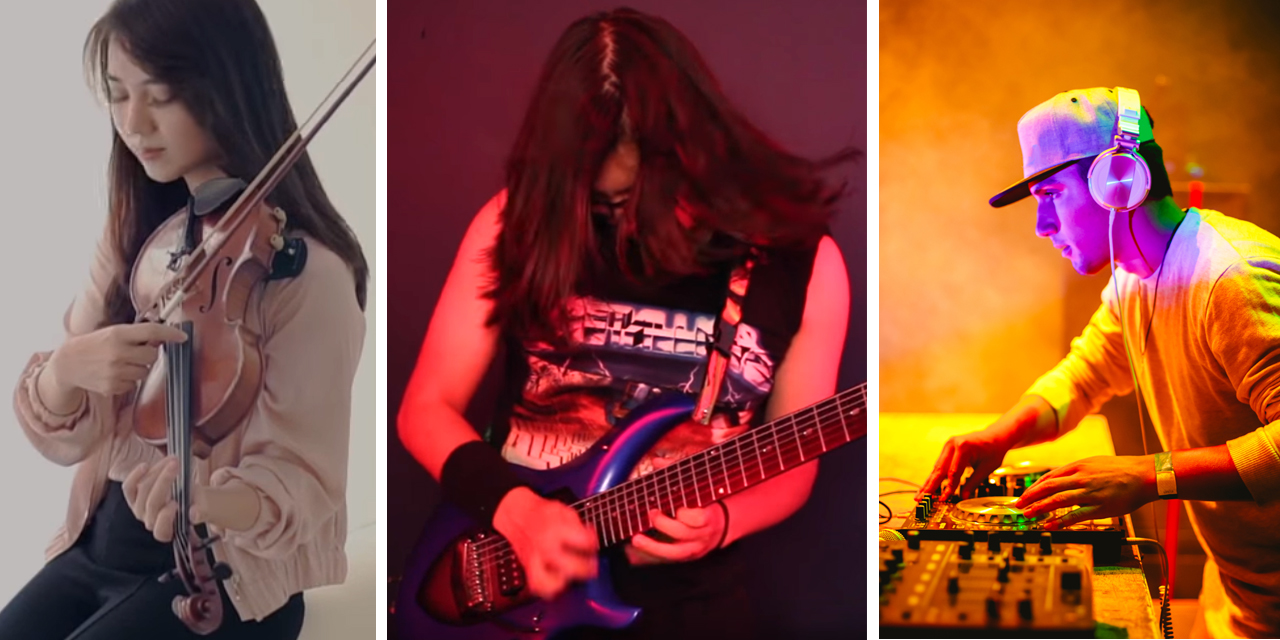 Credit: YouTube/MrLopez2112/Kezia Amelia Getty/Shootdiem
Is Baby Shark playing on repeat in your mind? Unfortunately this invasive earworm isn't going anywhere soon. So, in the spirit of "if you can't beat 'em, join 'em" we put together a list of Baby Shark covers in six different genres of music that just might be more tolerable than the original.
For example, if you enjoy listening to R&B – then you might prefer to have an R&B version stuck in your head.
"Might" is the key word here folks, please keep in mind this type of therapy is completely experimental. Proceed at your own risk.
1. R&B
Desmond Dennis was once a member of a boy band called SJ3. Since going solo in 2014 he's been covering songs R&B style. He must be on to something given his Baby Shark remix has logged over a million views.
2. VIOLIN
If classical string instruments are more your style, meet violin player Kezia Amelia from Indonesia. Her version has racked up over a million views.
3. METAL
MrLopez2112 is a gifted guitar player who does instrumental covers and original songs. He specializes in anime and video game stuff, but recently crossed over into children's songs.
4. PERCUSSION
Joey Muha is a talented drummer who kicks up the drums portion of popular songs by drumming live overtop of them.
5. EDM
If you're someone who digs dance music then you're going to want to check out this little ditty released by Musicpedia. With over 4 million views the Baby Shark Bombstyle Remix has ignited dance floors across the globe.
6. THRASH METAL
If the previous progressive metal version wasn't hardcore enough for you, meet Slay Duggee. They take a simple word or two and flush out a thrash metal piece.