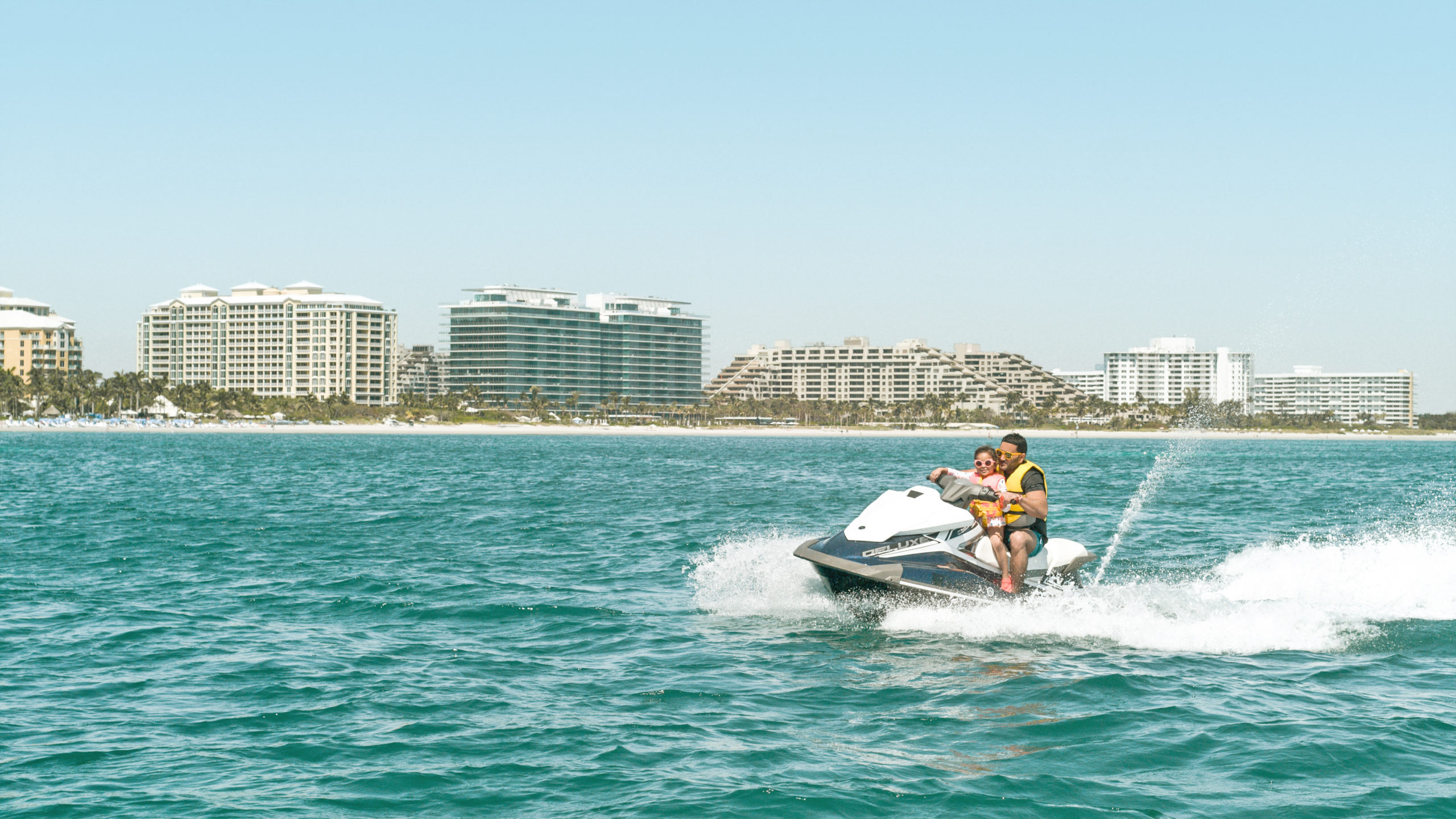 Sponsored by VISIT FLORIDA



Every family vacation is different, just as every family is different. That's why Florida has become the GOAT destination for families looking to get away — whether you're into nature, science, history, beaches, or theme parks, a Florida vacation checks all the boxes. The only thing between you and that much-needed time away? The road trip.
This is where dads shine. This is the moment you've been training for since your dad strapped you into a car seat (hopefully, but rules were different back then) and made the trek to Daytona Beach for the first time — you'll never forget the first wave you caught on your boogie board. And with our planning hacks, your road trip game will stay on point.
Pack As Much As You Can In The Days Before
It doesn't matter what departure time a dad announces, the family will still spend the last 10 minutes scrambling like the McCallisters in "Home Alone." By packing what you can prior to your departure date, Dad gets to stay calm while the rest of the family hunts for missing flip flops and indulges in last-minute bathroom breaks. That calm will spread and get everyone in the right mind frame as you pull out of the driveway and set your course.
Focus On Making The Time Good, Not On 'Making Good Time'
If you've ever seen an embroidered pillow, then you're aware of the age-old saying "life is about the journey, not the destination." When it comes to vacations, this is objectively not the case. You're trying to get the fam to Florida Caverns State Park as fast as possible so you can teach the kids the difference between stalactites and stalagmites. But, if you're breaking out a stopwatch during a rest stop because you're obsessed with "making good time," it can backfire. You need the morale in the car to stay high, so steer into some fun conversation starters, car games, and taking the extra few minutes at a gas station to make sure everyone's good before you get back on the road. A happy car can make hours feel like minutes.
Make Sure The Snacks Are Accessible
An army travels on its stomach, and a van full of vacationers is no different. Have a snack bag (with wipes) and cooler accessible to everyone in the car, so you don't end up pulling a muscle twisting your body around to hand fruit snacks to a toddler. You need to stay nimble for the zip line expedition you have planned at The Canyons Zip Lines and Adventure Park in Ocala.
Supply Everyone With Headphones
It's 2021, so don't be afraid to lean into technology and throw screen time rules out the window. Just make sure everyone has a pair of headphones for their device. A surefire way to ruin the vibe in a car is to have a symphony of video game and TV show melodies merging to melt your brain. Headphones (and a portable charger or two) will keep you focused on what's in front of you, until what's in front of you is an out-of-this-world experience at the Kennedy Space Center.
Expect Things To Go Wrong
The whole family is fantasizing about getting their hands on a refreshing butterbeer at Diagon Alley in Universal Studios and feeling the rush of Space Mountain at Disney World. And though a trip to Florida is a perfect family vacation, the road to getting there is bound to have a speed bump or two. Whether it's a spill in the car, a traffic delay, or someone needing a bathroom break seconds after you leave a rest stop, something will go wrong at some point. By being prepared mentally, you can stay calm and handle whatever the road throws at you, and the rest of the family will follow your lead.
Pick A Road Trip Song
Choose a go-to song for the trip, either a classic (think Rolling Stones) or something modern (whatever the kids think is their Rolling Stones). Play it early in the trip and rack up the plays until you pull back into your driveway. You can even listen to it on your headphones as you take a morning jog on the Naples Pier while the rest of the family indulges in window-shopping on Fifth Avenue South.
Everyone will dig it at first, get tired of it, and then come back around to liking it again. But years from now, when your kids are grown and have kids of their own, you'll hear this song again and it will instantly transport you back to Florida, when your kids were young, and to the fun memories you'll carry with you for the rest of your life.
When it comes to a great family vacation, the destination will do most of the heavy lifting. That's why Florida is such a home-run choice. But getting the family there safe and sound, ready to hit the ground running? That's where a dad flexes his skills and takes his game to the next level.
VISIT FLORIDA is Florida's official travel planning source for visitors across the globe. Check out the VISIT FLORIDA website to learn more and start planning a vacation your family will be talking about for years to come.