6-Yr-Old Boy Uses Disney World Fund to Feed Hurricane Evacuees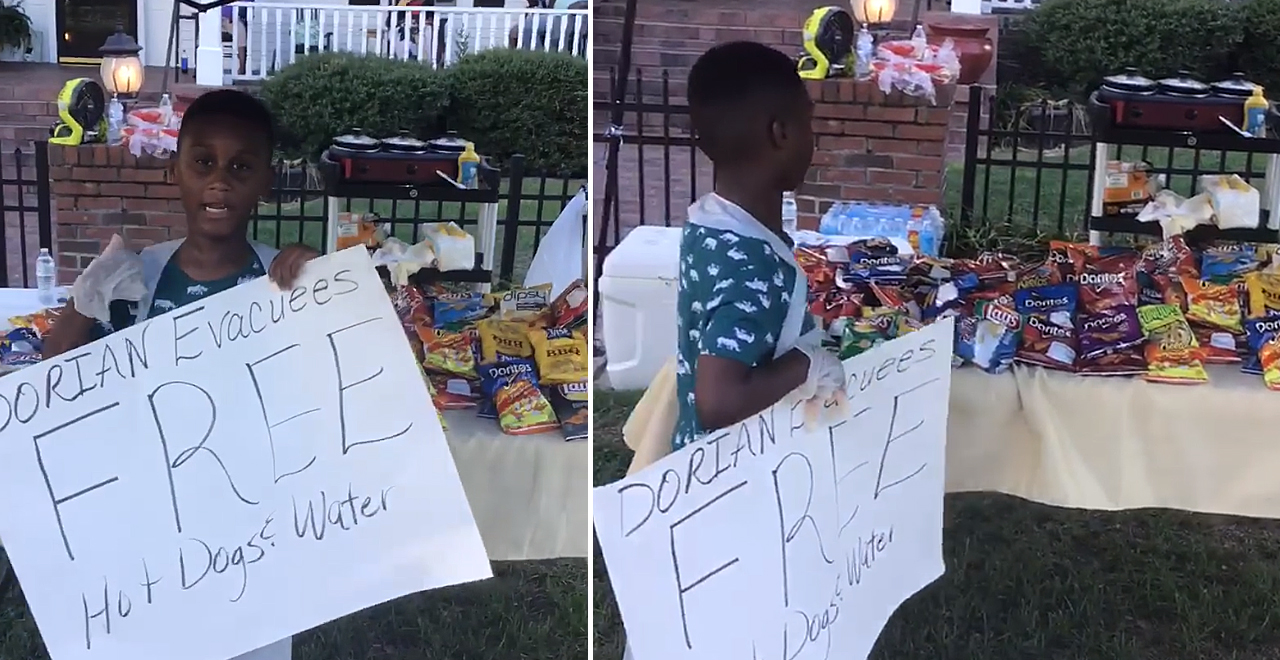 As Hurricane Dorian continues to threaten the southeastern coast after pummeling the Bahamas, several communities are in the process of evacuating. Meanwhile, one 6-year-old boy in South Carolina is making sure they aren't traveling on an empty stomach. And he's using his DisneyWorld savings to do it.
Jermaine Bell opened a free hot dog stand on a busy road in Allendale giving away hot dogs, water, chips, and even prayers. Jermaine prayed with one family who was unsure of what would happen to their house in the storm.
For now, the boy has given up on his DisneyWorld vacation that was planned for his 7th birthday and will continue using the money to feed evacuees. He served more than 100 people on Labor Day alone.
"I am very proud," his grandmother told CNN. "We knew Jermaine was very special, but we didn't know he was special in this way to be such a giver like this."
For the latest on Hurricane Dorian and its path, stay tuned to the live updates here.