6-Yr-Old "Coach" Throws Epic Tantrum After Being Ejected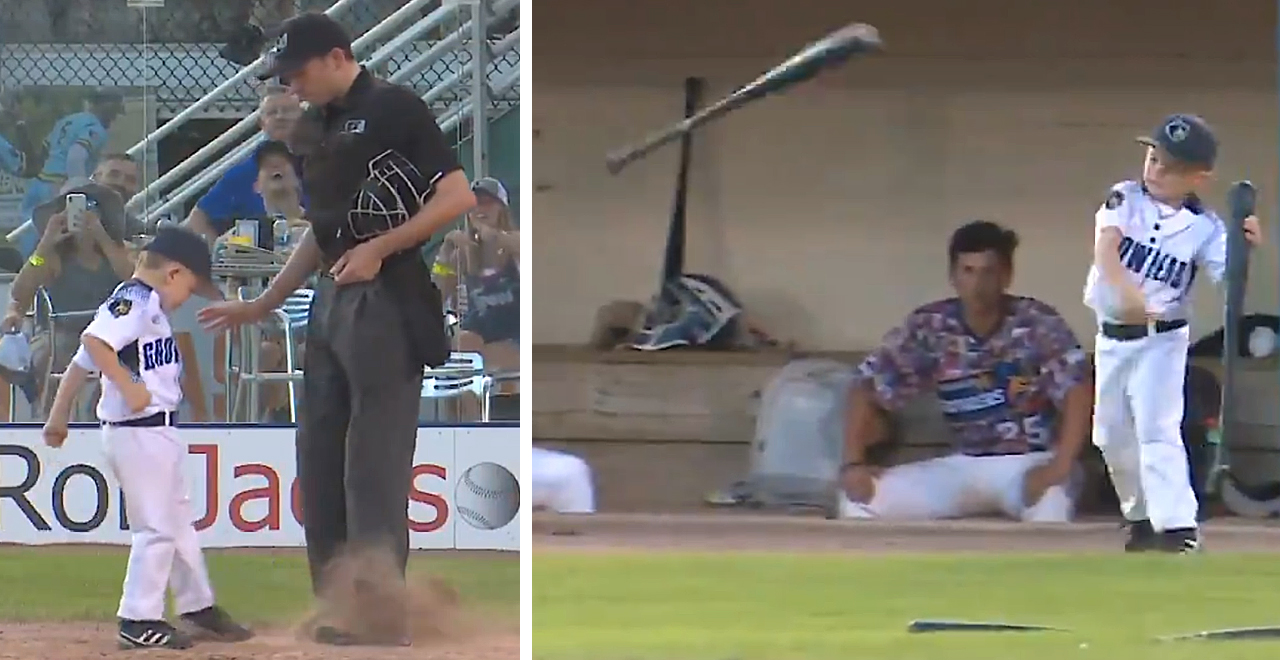 A good baseball manager knows how to motivate his team. Occasionally, that calls for keeping the umpires in their place, even if it means getting tossed from a game. The best managers make sure to get the most out their ejection on the way out.
But very few come as close to perfection though as 6-year-old "Coach Drake"
After arguing a call with some classic finger-wagging and dirt-kicking, Drake finally got "ejected." He then proceeded to chuck baseball bats onto the field, threw his hat, and emptied a bucket of baseballs. If you're gonna go down, go all out.
While Drake's tirade went viral, this isn't even his first time in the spotlight, as his mound visit earlier in the month was featured on Good Morning America for being so adorable.
The CUTEST mound visit ever.
Meet Coach Drake.#SCtop10 pic.twitter.com/hJoCnGCMsu

— Kalamazoo Growlers (@kzoogrowlers) July 9, 2019
If there's one thing we can take away from this, it's that every team could use a 6-year-old assistant coach. And also how wildly emotions can swing in a child, as the pint-sized coach also holds the Northwoods League record for most ejections.