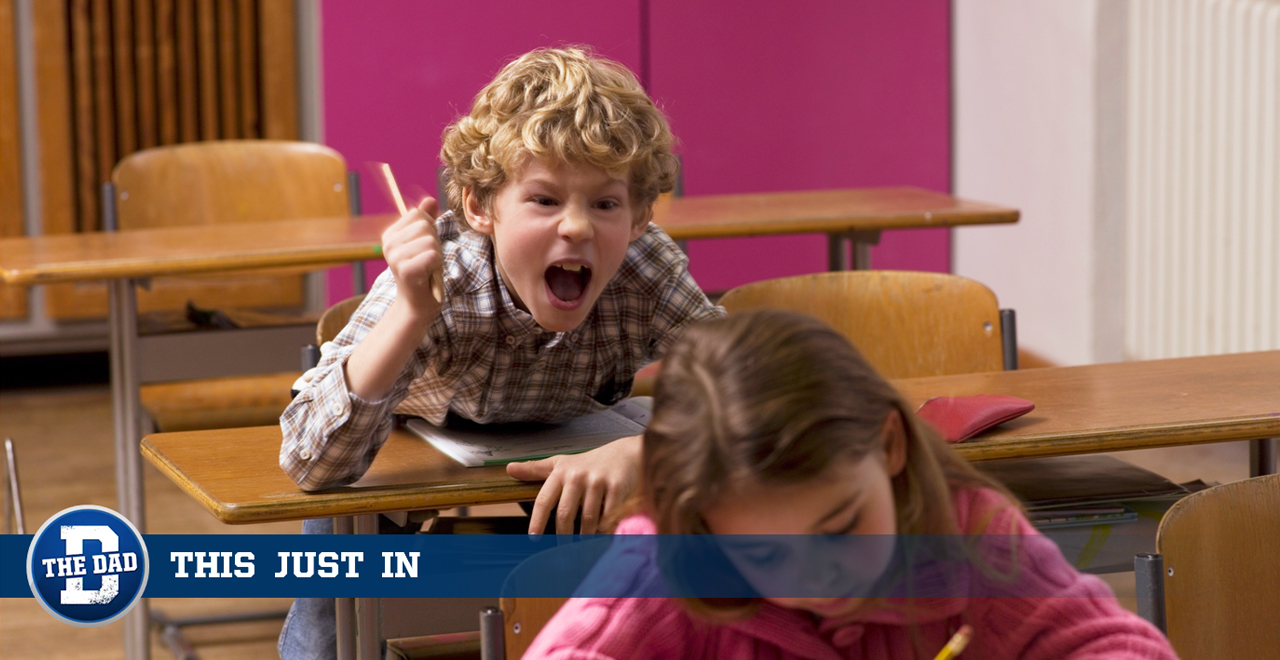 Credit: Getty/Westend61
Tragedy struck Mrs. Diallo's first-grade classroom this December as one typically quiet student turned full Santa Truther, ruining Christmas for the entire class. What started as an off-the-cuff remark made under his breath quickly ballooned into an out-of-control situation resulting in a recess full of tears.
"Honestly, it was a garbage move," Mrs. Diallo said. "We've had kids question Santa before, but we've never had one so insistent about ruining it for everyone. He even made signs, I mean, what kinda psycho does that?"
His teacher thought the student, Danny Green, had taken a sudden interest in art class. She failed to notice the propaganda that he was cooking up during free draw – until he started showing his detailed chart to the other students. By then it was too late.
The debate originated at the swings when Danny suddenly blurted it out at a girl wearing an adorable Santa sweater. She quickly went to the jungle gym to rally reinforcements to debate Danny about the magic of the season.
Despite being outnumbered 23-to-1, Danny loudly and abrasively stuck to his argument. Each shattered six-year-old seemed to only strengthen his resolve further. At one point, he called Miss Lindsay, the playground monitor, as a character witness, and she diplomatically changed the subject to Frozen 2 reviews.
In mere seconds, Danny was able to draw a parallel between the fiction of Elsa and the fiction of Santa as numerous classmates tried to stifle their sobs.
Back in the classroom, Danny interrupted a storytime with multiple outbursts, demanding Mrs. Diallo "tell the truth!" to the class.
He then produced the sign he made during free draw, prompting several girls in the class to begin openly crying. Mrs. Diallo tried to tell the kids that the real answer would be revealed on Christmas morning by looking under the tree.
Danny immediately interjected that not only was Santa fake but that the Santa from the local mall was actually their principal, Mr. Palmer. The faces of the other kids turned ashen as they suddenly remembered where they had heard that voice before and knew Danny was telling the truth.
An eerie silence fell upon the entire class. It lasted for two full minutes until it was ended by one girl vomiting repeatedly.
Later that night, the school received 27 calls from parents. Mrs. Diallo took an early retirement and Mr. Palmer immediately transferred to another mall.
And despite several kids insisting he would only get coal as a result of his slander, Danny received a full complement of Christmas presents under his tree.
Despite being completely plausible to parents, THIS JUST IN is satire and intended for entertainment purposes only. For more stories like this one click here.