"62-Day Survivor" Alex Trebek Raises Funds to Fight Pancreatic Cancer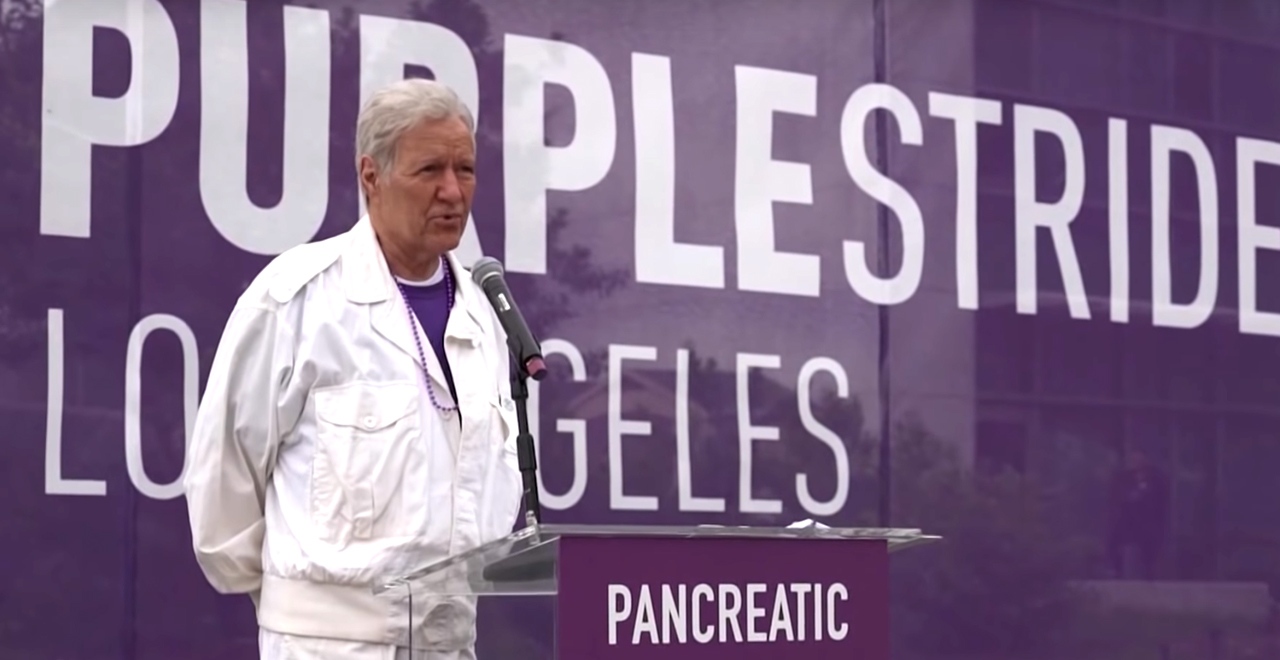 A: This man is a national treasure, a television icon, a wry, amusing host of one of America's longest-running, most-beloved game shows, and is currently battling cancer.
Q: Who is Alex Trebek?
Correct!
Everybody loves Alex Trebek, probably even Will Ferell, who hilariously lampooned the Jeopardy host in a string of memorable skits on Saturday Night Live, in which his Trebek played the straight-man to celebrity contestants like clueless Burt Reynolds (Norm MacDonald) and a bizarrely belligerent Sean Connery (Darrell Hammond).
Trebek has hosted actual Jeopardy for 35 years, and it seemed like he'll be hosting for another 35. At least it did until he was diagnosed with pancreatic cancer a couple of months ago.
A Message from Alex Trebek: pic.twitter.com/LbxcIyeTCF

— Jeopardy! (@Jeopardy) March 6, 2019
It's been sixty-odd days since that diagnosis, but Trebek is already doing what he can to fight the disease and keep hope alive, including being the keynote speaker at last weekend's Pancreatic Cancer Action Network's PurpleStride fundraising walk in Los Angeles.
Trebek took the stage to salute the different teams that had raised funds to fight the disease, including his own, which consisted of over 200 staff members from Jeopardy and Wheel of Fortune and raised $60,000, far exceeding their goal of $35,000. In his speech, Trebek compared them to current Jeopardy streaker James Holzhauer.
"All of you guys here have done what Jeopardy James has done on our television show, and that is, in terms of fundraising, you have exceeded expectations."
You can donate to keep raising that total as Trebek continues to fight, and help others, fight cancer.
He's two months in, but he's determined, and he let the crowd know. "I promise you this, if I become a 22-year survivor, you will all be welcome at my 100th birthday."