7-Eleven Donates $7,111 to 7 Lb 11 Oz Baby Born on 7/11 at 7:11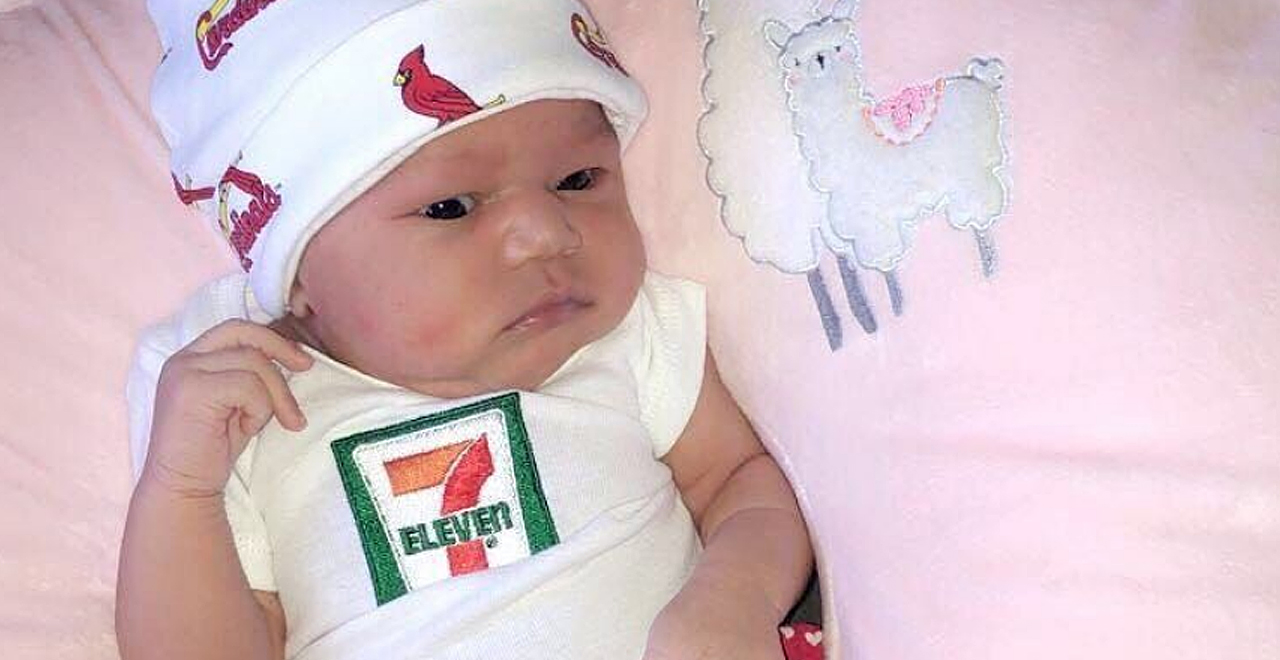 Parents frequently put a lot of stock into their baby's birth date, hey, it's a pretty momentous occasion. But oftentimes they conjure meaning and draw vague connections to the numerology that require a big stretch of the imagination. And then there's St. Louis Mom, Rachel Langford, who said she saw the numbers 7 and 11 a lot during her pregnancy.
Turns out her daughter was born on July 11 (7/11), at 7:11 p.m., and weighed 7 lbs, 11 oz.
While most of the nation celebrates 7-Eleven day with free Slurpees, the Langfords hit the 7/11 jackpot with their daughter J'Aime. The convenience store chain came through with a number of 7/11 onesies, diapers, and other swag for the family. And the coup de grace was the $7,111 they donated to the baby's college fund.
Baby born on 7-Eleven Day at 7:11 p.m., weighs 7 lbs., 11 oz., gets 7-Eleven college fund https://t.co/h4BEYO4RFE pic.twitter.com/RLS2OyRPc0

— Yahoo News (@YahooNews) July 20, 2019
"I was completely shocked," Rachel told CNN about her happy reaction to the news. "I just sort of freaked out."
This is probably going to be the greatest brand-baby crossover we get, unless Five Guys steps up when quintuplet boys are born on May 28 aka National Burger Day.