75-Yr-Old Dad Fights off Alligator to Save Daughter's Dog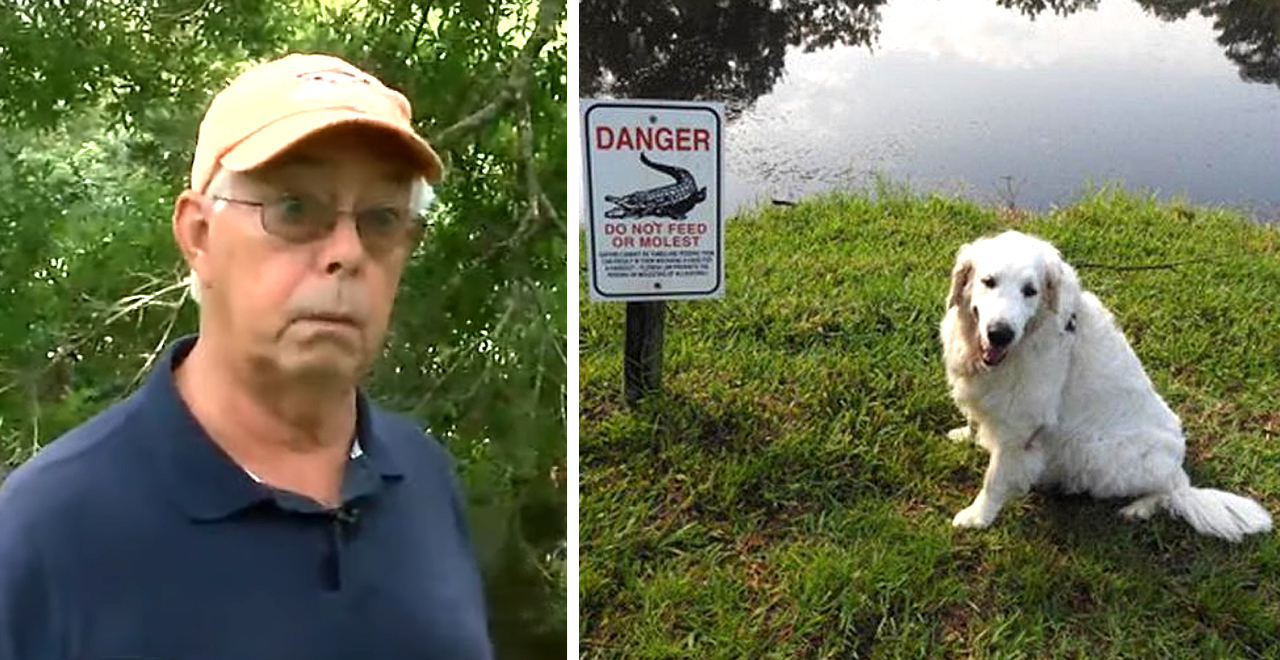 A grandfather in Florida was walking his daughter's golden retriever when the dog stopped by a pond to take care of business. That's when an alligator terrifyingly burst out of the water and grabbed the dog.
75-year-old Buddy Ackerman was taking care of "Osi" while his daughter was on vacation and that's a responsibility he didn't take lightly. So he got into a tugging match with the gator, which had Osi's hind legs in its mouth. Eventually, Buddy kicked the gator in the snout, it opened its mouth and retreated.
"I don't know what would've happened if it was a little Pekingese or something," he told ABC Action News, "I guess we'd say goodbye."
Jody called her dad a hero, which is an understatement for a 75-year-old man who battles a freaking alligator. Trappers were on the scene the following day and captured and removed the gator from the vicinity. The dog, while a little sore, was not seriously harmed, thanks to the gator-stomping dad.
A 75-year-old Palm Harbor man says he fought off an alligator after it came out of a pond behind his home and grabbed his daughter's golden retriever, named Osi, on Tuesday morning. https://t.co/XQDRoCVWqN pic.twitter.com/PDMf1qqCaX

— 2 Works for You (@KJRH2HD) July 11, 2019
This is the most badass thing I've heard all week. Clint Eastwood is probably already trying to buy the movie rights.