8-Year-Old Boy Convinces Mayor to Put up Turtle Crossing Signs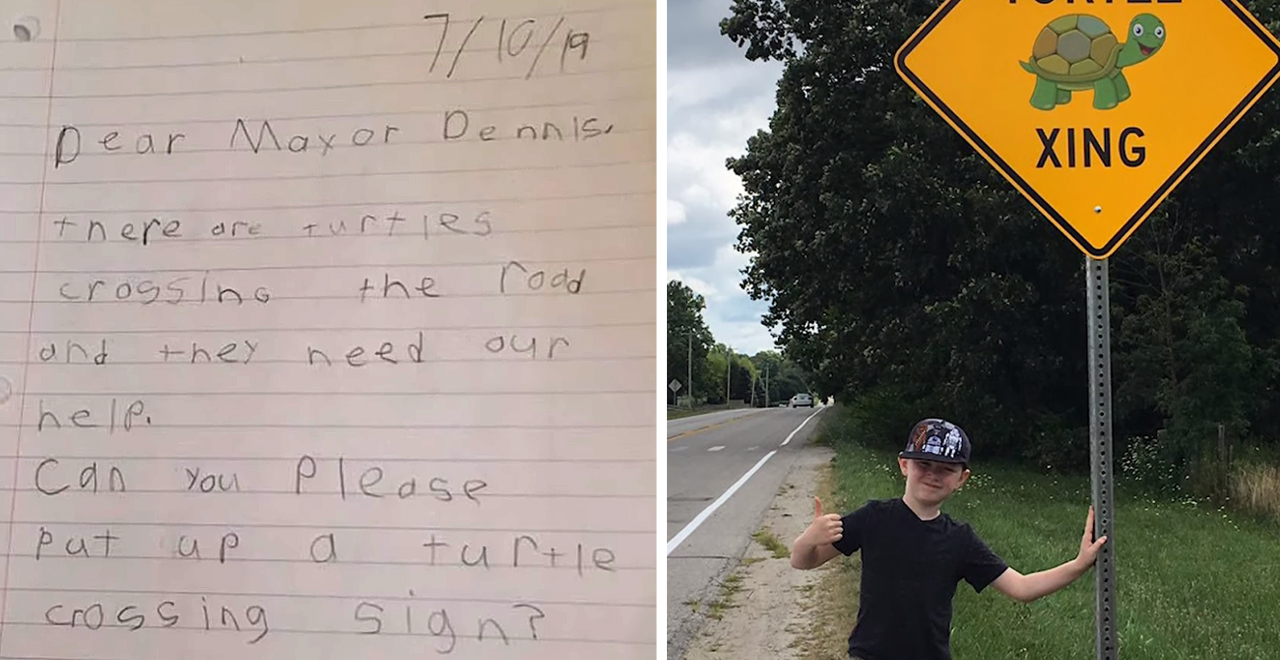 The public opinion of the government is often low. This is the result of decades of general malaise and disappointment that "nothing ever gets done." Which is why it feels like a miracle when things work the way they should.
An 8-year-old boy in Indiana named Jack Wietbrock isn't quite old enough to be completely disenfranchised by the notion of government, which may be why he was able to actually get something done.
After stopping with his mom several times on a busy road to rescue baby turtles, he decided to send a handwritten note to the mayor to get turtle crossing signs put up. And it worked! His letter convinced the mayor to put signs up near several ponds.
The mayor invited Jack to the city's board of works weekly meeting to have him say a few words.
"I just want to say I care about the whole earth and everyone on it," Jack said. "That's all."
That is the most refreshing platform I've heard of in politics and I look forward to his next initiative. I think it could be entertaining to see him get drunk with power and start a letter-writing campaign to make recess last all day. Either way, he's got a future worth keeping an eye on!