9-Yr-Old Girl Hides Cheese in Chapstick, Inspires Everyone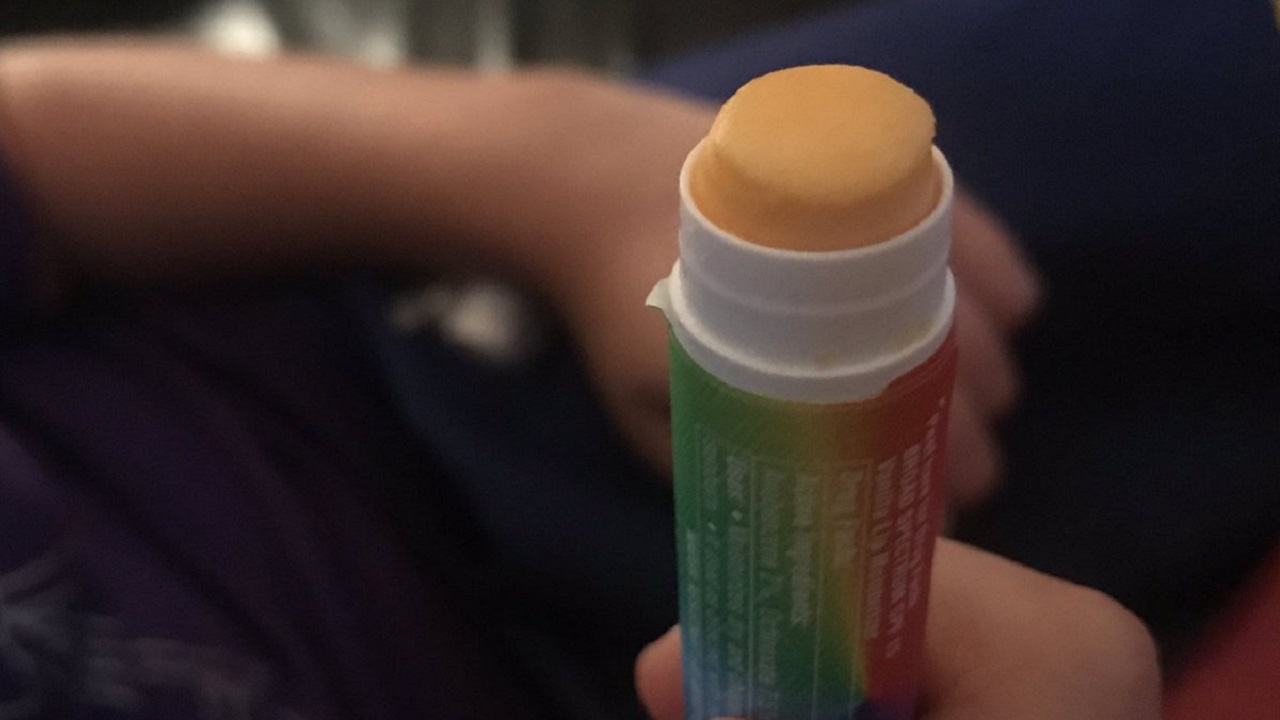 You're never too young to change the world. Heroes come in all shapes and sizes. Necessity is the mother of invention. Cheese is delicious.
These are lessons I try to impart to my kids on a daily basis, because children are our greatest resource, and each and every one of them is a blank slate with unlimited potential. Their imaginations are their only limitation, and if you equip them with the self-confidence to succeed, their futures are limitless.
Don't take it from me, take it from Valerie Schremp Hahn, who shared an example of her young daughter's ingenuity, inspiring us all.
Valerie is a reporter for the St. Louis Dispatch, and her daughter is but 9-years-old. Old enough to watch YouTube, and young enough to follow through on a crazy idea without second-guessing herself. That crazy idea? To put some cheese inside an empty Chapstick dispenser, so she could snack during class.
"I was just looking on YouTube because I was bored and I found this video and I decided to do it," the girl, whose mother asked that her name not be published, said. "I just took some of my dad's cheese, sliced it up, and put it in the chapstick container."
Look at this glorious invention:
My 9-year-old daughter has taken an old lip balm tube and filled it with cheese so she can eat it in class. pic.twitter.com/YEAqZx2wnr

— Valerie Schremp Hahn 📰 (@valeriehahn) September 17, 2019
The little girl got the idea from Troom Troom, a DIY YouTube channel that has compiled a series of pranks about sneaking food into class. The actual video features an empty glue dispenser, but Valerie's daughter didn't have one of those lying around, so she improvised and created what she cals "cheese stick chapsticks."
"I just found that, cleaned it out with some soap, and started filling it with cheese," the fourth-grader told Buzzfeed.
She took them to school last week and snacked in between tests.
"You can lick it and no one will know," she said. Now that she's gone viral, that is no longer true, but people are impressed just the same. Valerie's tweet about her daughter's life hack has almost 9,000 retweets and over 69,000 likes.
As it should. This little girl is a pioneer, and Twitter is here for it:
Your daughter is living in 2079 and we are all still here in 2019.

— Shannon Miller (@notthegymnast) September 18, 2019
She is genius and will the millionaire who takes care of you in your old age.

— Aisha Sultan (@AishaS) September 17, 2019
Some people are angry at themselves:
My sides and face hurt from laughing. I am also ashamed because I never thought of this.

— 7th Ward Woman (@stl7thward) September 18, 2019
But even Grandma is impressed:
My mom (her grandma) just posted on FB: "This kid is going places! Maybe to the principal's office, but she's going places!" 😆

— Valerie Schremp Hahn 📰 (@valeriehahn) September 18, 2019
The budding inventor is a bit surprised that she's gotten so much attention, and is quick to point out the real hero in this story, telling Buzzfeed: "Cheese is amazing."