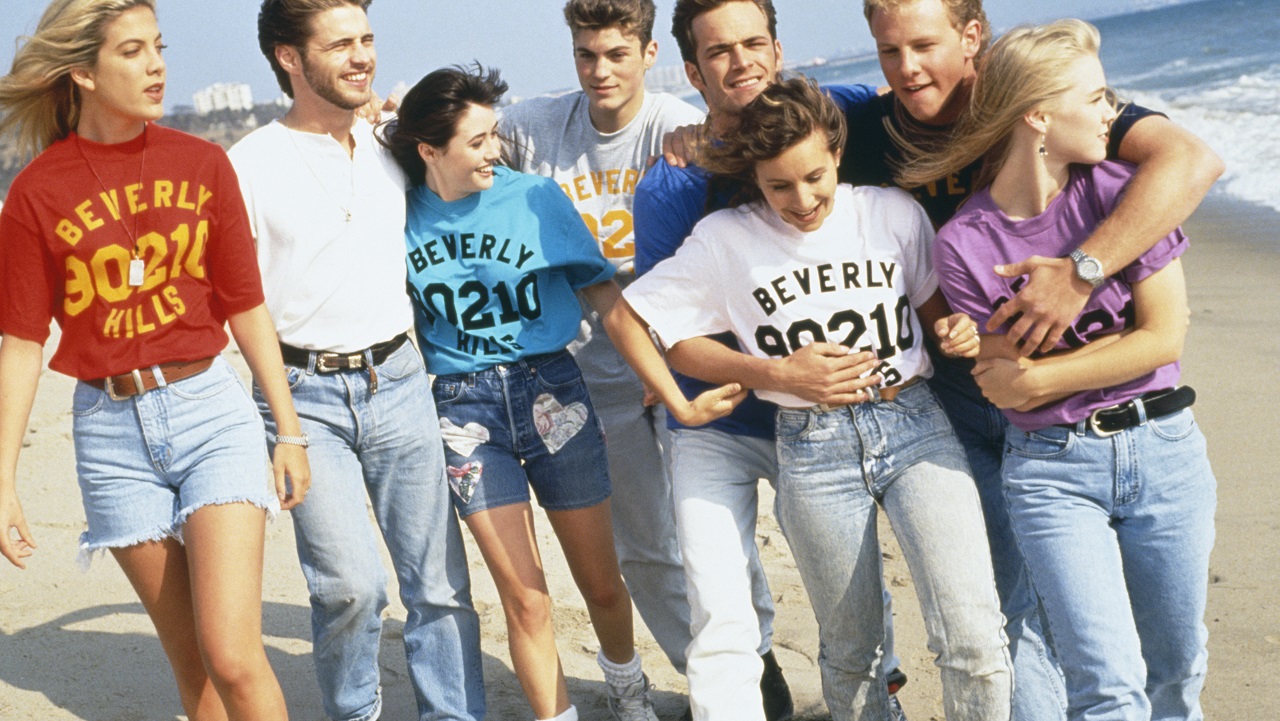 Credit: Getty Images/Mikel Roberts
2018 was a big year for reboots, remakes, and returns, and it doesn't look like 2019 will drop that trend. A new Men In Black is on its way, Disney has several live action re-imaginings heading to theaters, and 70s TV show Charlie's Angels has another movie coming down the pike, to mention just a few.
The latest reboot news to hit the wires concerns the lives of glamorous and rich high school students, featuring everyone's favorite zipcode.
That's right, 90210 is coming back!
You may remember there was already a reboot of the Fox classic that featured a few original cast members reprising their roles, including Jennie Garth and Tori Spelling. But that show revolved around a new generation of high schoolers, and a different set of siblings who'd transferred to the ritzy California neighborhood.
This time promises to be a little different.
This version of 90210 will feature almost everyone from the original cast, aside – so far – from Luke Perry and Shannen Doherty. With such a casting coup, you'd assume would feature their old characters now well past their 20s and into full-fledged adulthood with families of their own.
But apparently not.
Because while there are few concrete details about the show, the description being bandied about indicates that Jason Priestley, Jennie Garth, Ian Ziering, Gabrielle Carteris, and Brian Austin Green will not actually be playing the roles that made them famous.
CBS TV is running this ""untraditional reboot," the untraditional part being that the actors "are not reprising their original characters."
Um, what? So we're just going to get a new TV show based in Beverly Hills that stars the original cast playing different characters? Strange, especially when I am more than ready to see Brandon and Steve continue their bromance but in full-on dad mode.
New characters or not, I just hope they make everyone keep their old '90s hairstyles. Priestley isn't Priestley without those killer sideburns, and I don't want to live in a world in which Ian Ziering isn't either fighting weather-based shark catastrophes or sporting his groundbreaking mullet-perm.
To tide you over, here's the lessor seen intro from the first half of the first season – before it was replaced with the one you know and love: