97-Yr-Old Veteran Parachutes into Normandy, Again, for D-Day's 75th [WATCH]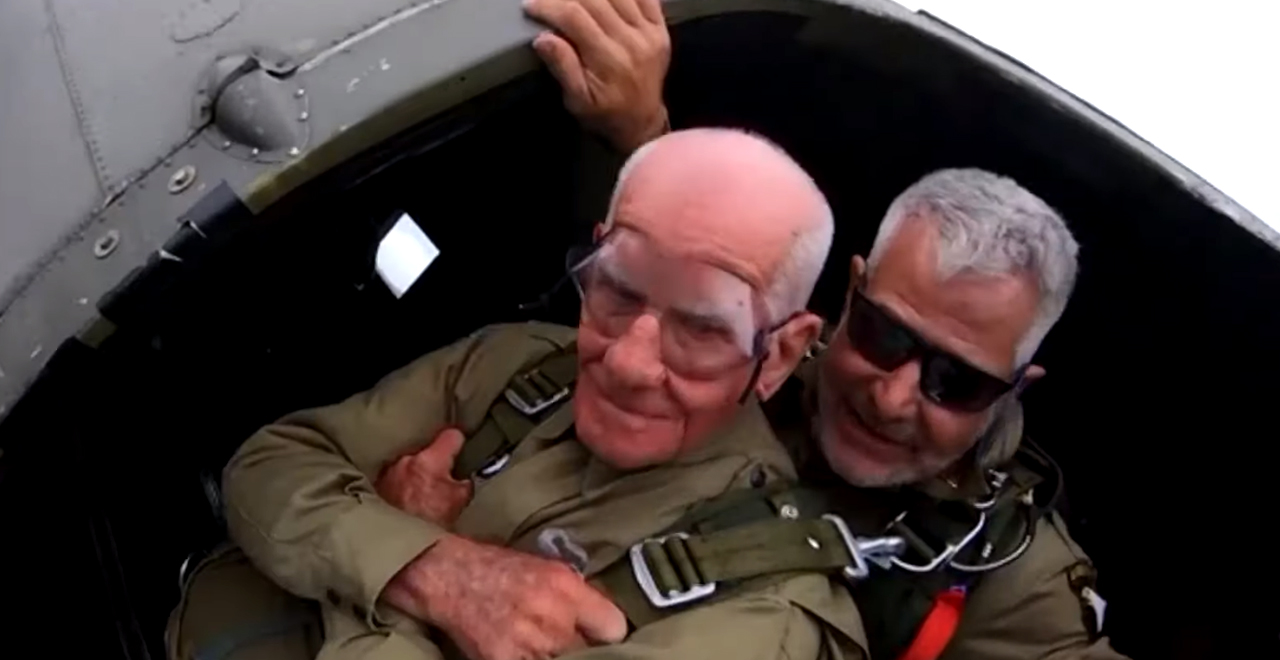 I'm 42 and every morning I can barely get out of bed because of recurring sciatic, lower back pain, general fatigue, and, honestly, laziness.
Meanwhile, a 97-year-old man just parachuted out of a plane. Down to the beaches of Normandy. Reenacting the same jump he made 75 years ago when he was part of the military force that stormed the coast of France and turned the tide during World War II.
Now I can add shame to my list of ailments.
Today is the 75th anniversary of D-Day, when the allied forces stormed the beaches of Normandy, France in one of the most devastating, and triumphant, moments of World War II. Among the soldiers who risked their lives to defend democracy and freedom was Tom Rice, one of the 18,000 paratroopers who were dropped behind enemy lines to prevent the Germans from defending the beach.
"Chase 'em out, run 'em across fields, through cemeteries, jumping over tombstones, chase 'em all the way back to the German border as fast as we can," Rice told CBS News.
He came back to Normandy, not for accolades, but to do it all over again, albeit it under slightly less dire circumstances.
"I got a replacement left knee and the right knee is a little sore. But we're going to ignore that," Rice said. "I do this because I like to and it's an extended dimension of maybe my personality."
He's an experienced parachuter, and he jumped in tandem with Art Shaffer. He admitted that despite his advanced age, things were a little bit easier this time, for one big reason:
"They weren't shooting at me," Rice said.