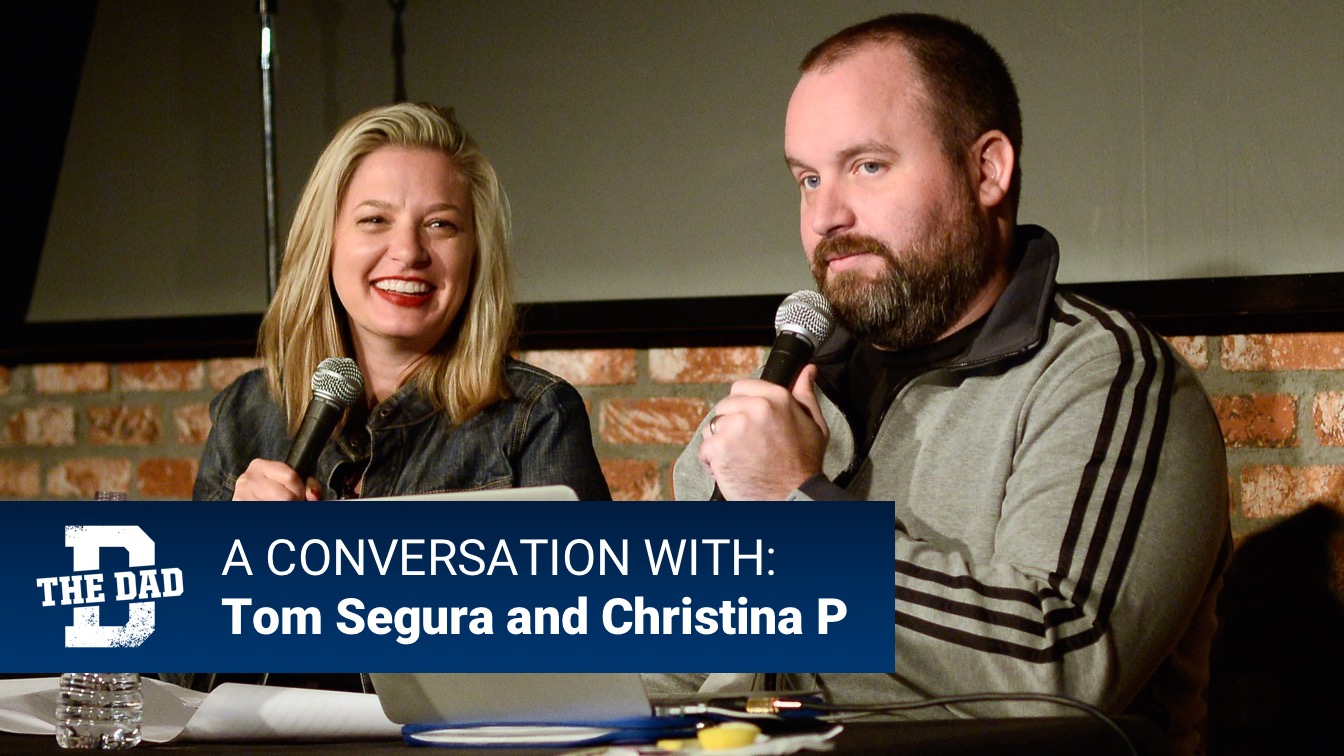 Credit: Getty/Michael Schwartz
Comedians Tom Segura and Christina P talk parenting, standup, and how to balance them both
The first time we tried to do this interview, Tom and Christina had to reschedule due to kid stuff. Been there! It happens to all of us. But imagine how difficult it must be to manage your time when you have a kid and you're also two of the most popular standup comics in the business.
Despite both being at the top of their field, their backgrounds are quite diverse. Christina P studied Philosophy at Oxford, has written for numerous television shows, and has performed at comedy festivals all over the world. Tom Segura is a favorite guest of several popular comedy shows on Sirius/XM, has three Netflix stand-up specials under his belt, and has made appearances on TV shows like "Workaholics" and "Happy Endings".
Together they've created one of the most popular podcast/YouTube channels called "Your Mom's House" as well as a significantly less popular (so far!) child.
I sat down with the funny couple to get their insights into how they keep the spark alive, their careers flourishing, and what being a parent means to them.
"Motherhood is… suffering," Christina says with a laugh. "No, really. It's a good kind of suffering. It's constant sacrifice. There's no other job in the world where you work 24/7, but you don't get paid in money. You get paid in, like, a giggle… and it's totally worth it."
Parenting is suffering. Relentlessly tiring, constantly gross suffering. We traded war stories about dealing with horrific diapers. But Tom and Christina agreed vomit is even more disgusting.
"I think you get so conditioned to shit that shit isn't really… you know, you're getting shit and pissed on and you're touching shit pretty regularly, and like, that doesn't bother me, boogers don't bother me…," Tom admitted.
"No, I actually get deep satisfaction picking our son's nose," Christina seconds.
Tom continues, "Yeah, but when something comes up from inside, you're like, 'Bro, this is foul.' Yeah. I'll still deal with it, obviously, but I think that's the grossest." He takes a second to think on it. "…although really sloppy shit? Really, with any other human being, if another human being shits anywhere near you…so many red flags go off inside of you. So many alarms. Like… evacuate this area. NOW. But, there's only like one human being that you're like, 'All right. I'll deal with it.'"
Despite the suffering, and the vomit, and the "really sloppy shit," both Tom and Christina have realized that being a parent does have its privileges. Like getting out of things.
They admit they've used their child to get out of doing something on multiple occasions.
"I love it when someone's like, 'can you make it to this thing?' I'll be like, 'nah, Christina's out and I have to watch my son.' They don't even question it," Tom explains with glee. "It's like, you know in show business there's amazing credits that just get people's eyes. You'd be like, 'I'm on Saturday Night Live.' They're like, 'Wow, that's amazing!' It is the equivalent of that. That is the show biz credit. You know what I mean? If you say, 'Yeah, I have to take care of my kid.' It just shuts it down. People are like, 'Oh, yeah, of course you do. I have no response.' I want to keep having kids just to keep those excuses coming."
It's at this point I remember the rescheduling of the interview because of "kid stuff." Hmm…
Of course, they may have just needed to take a nap. Because like any couple with a young child, and especially a couple with two complicated traveling schedules, sleep comes at a premium.
"For me, a minimum of seven hours before I'm crazy. I get psychotic," Christina says. She adds, "Here's the good news, once you become a parent, your body gets used to it like a marine. You just function on so little."
Even when he's on the road, presented with the opportunity to sleep and unplug, Tom has learned that he can't fully disconnect from the parent life no matter how much he wants to.
"You can sleep in, but then the thing is, I'm texting her like, 'Hey, guess what time I woke up? The same time I fucking wake up at home.' And then I'm all like, 'Send me pictures, send me videos.' You know?," Segura moans. "'Show me what he's doing.' It's like you don't have the responsibility of watching him actively because you're a thousand miles away, and it's a break, but you kind of still miss it. You want to be there."
His wife agrees.
"There's truly no break from being a parent. You always think of your child first… always. I think having a son… I'm serious, I think it was all just me, me, me, what am I, me, my neuroses, and what am I going to do?… And brunch. Just stupid shit," Christina says of her pre-parent lifestyle. "And now that I have a kid and I see what most people go through and the amount of sacrifice and caring for somebody else, I think it just made me a better person. My view of the world is more well-rounded. I think I was a child until we had a baby, you know?"
Parenting is an exhausting rollercoaster of emotions. It gives you stress, but also happiness. Tom says it also gives him empathy, "There's no way that having a kid won't change your perspective on the world. You literally start to view every person that you meet or speak to as somebody's child. You know? I can talk to somebody and they have an unlikable quality and I'll have empathy for them. I'll be like, 'Well, this guy probably just didn't have good parents…'"
Before we go, I ask if the comedian couple has any advice for new parents and parents-to-be?
Tom says, "I meet expecting parents and I always tell them you're going to have the most fun, you're going to lose your mind, just take care of each other. It's natural to take care of the child. Your nurturing instincts are there, but sometimes you have to remember you gotta take care of each other. You're going to take care of your baby, you don't have to tell anybody, 'Hey, hold and love and take care of this new life in your arms.' But, take care of each other."
Christina agrees, "Right. Because it's us against him, you know what I mean? At the end of the day."
With a toddler at home, a professionally produced YouTube show, two flourishing comedy careers, and a determination to make time for themselves and their marriage, free time is a rare commodity. I'm just glad they gave The Dad a little bit of it, and didn't use their kid as a (completely unassailable) excuse to get out of it… again?
Tom's third Netflix special, Disgraceful, lands on January 12.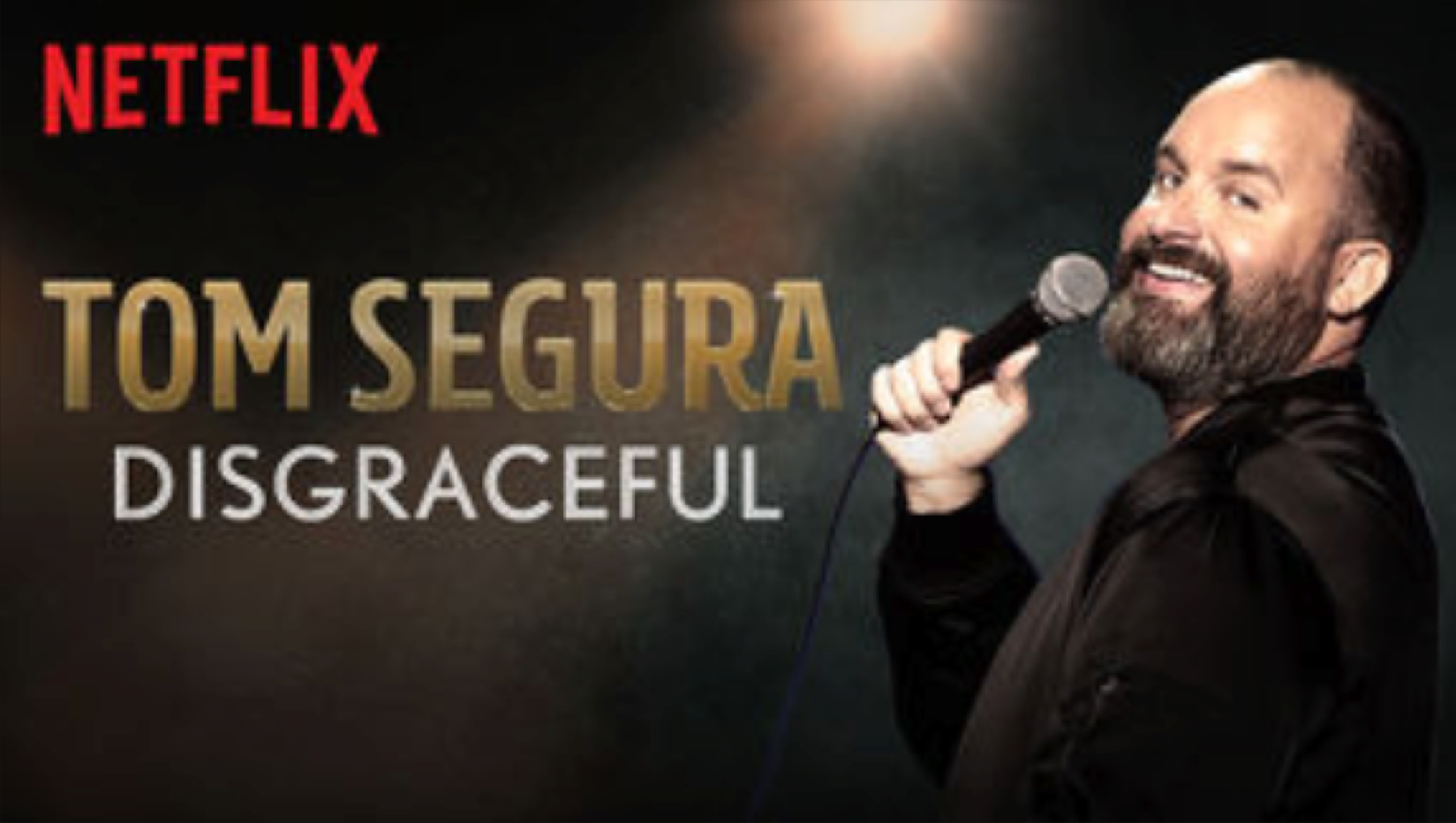 Christina's Netflix special, Mother Inferior, debuted in November.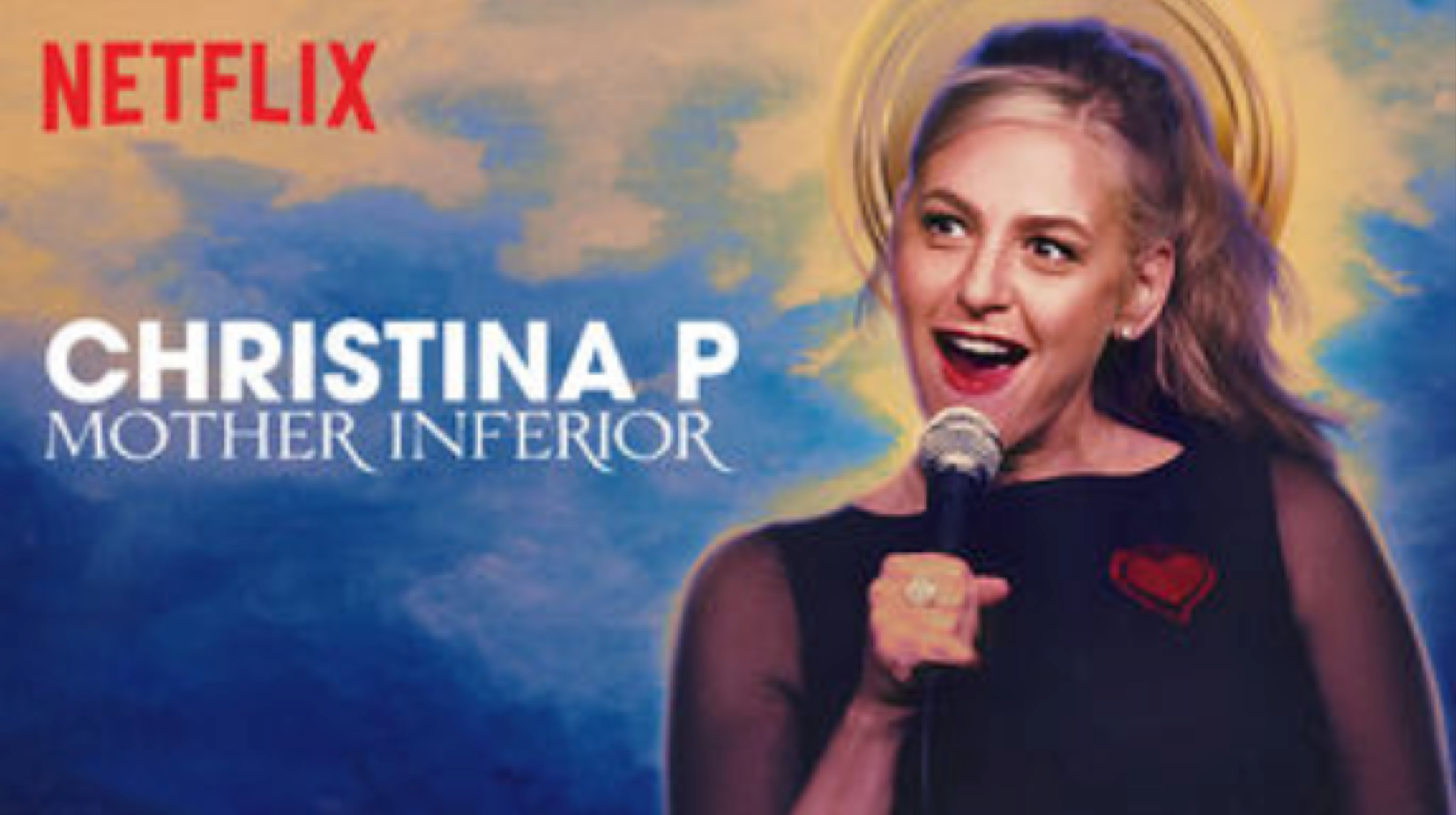 They also host the popular comedy YouTube show/podcast Your Mom's House.
Follow Tom on Facebook, Twitter, and Instagram.
Follow Christina on Facebook, Twitter, and Instagram.