A Dad Public Service Announcement: Lightning Can Make a Toilet Explode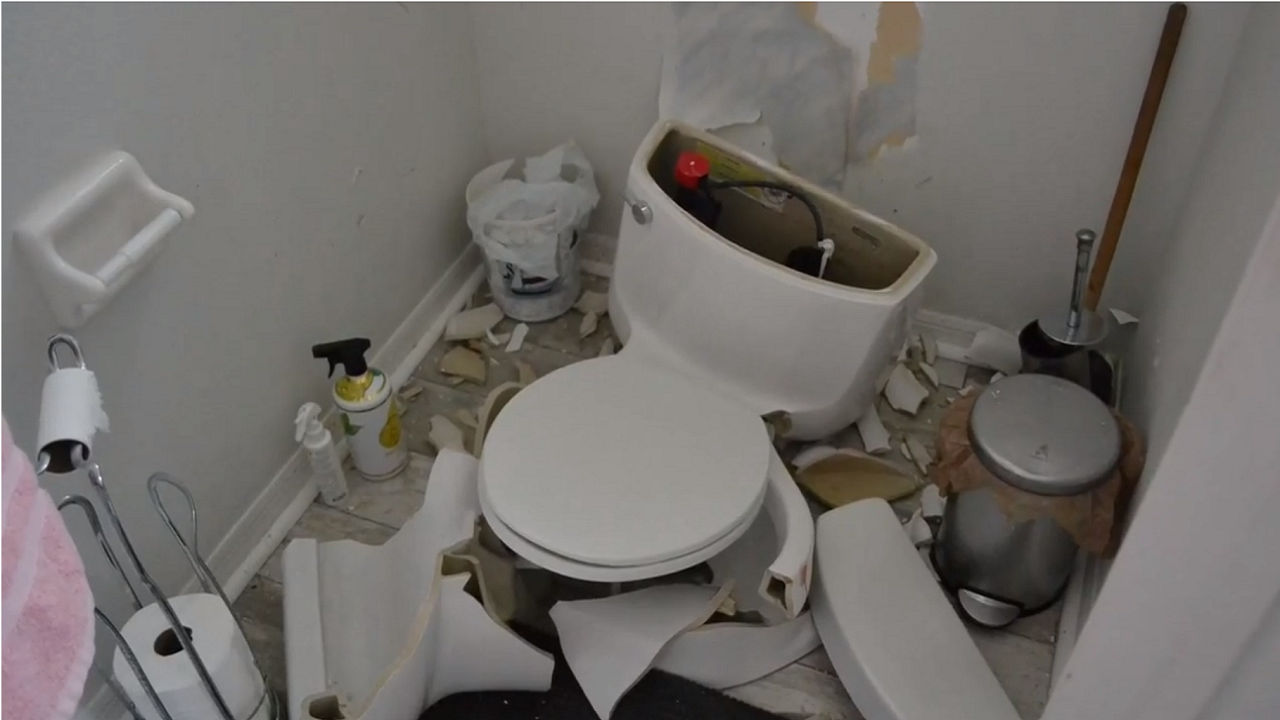 Look, we know you spend a lot of time sitting on the can. Hell, half the time you're not even going #2, you're just on your phone enjoying some quality me-time. Mostly, you're just hiding from your screaming kids. We get it. That said, the last thing we want is for you to be blown to smithereens whilst enjoying some peace and quiet.
Haven't you seen Lethal Weapon 2?!
Only this is real life, and in this instance, the toilet didn't get blown up with C4, the explosion was caused by a lightning strike.
A Florida couple's septic tank got struck – the charge ignited some lingering methane gas, causing the entire pipe system to explode, including the toilet in the bathroom.
Allow A-1 Affordable Plumbing Inc., the plumbers who took the bizarre call, to explain:
"Methane gas is gas caused by the number two," Jordan Hagadorn, owner A-1 Affordable Plumbing Inc., told USA TODAY. "The natural gas is from crap, literally."
The toilet was shattered from the explosion that started outside in the septic tank and made its way up through the pipes all the way to the bathroom, and it was so strong that it even blow out a few windows.
"It was the loudest noise I've ever heard," MaryLou Ward, owner of the toilet, said to WHTR. "We got out of bed and came over here, and the toilet was laying on the floor.
So next time there's a thunderstorm, you might consider parking your ass somewhere else for an hour.