A Father and Son are 3D Printing a Lamborghini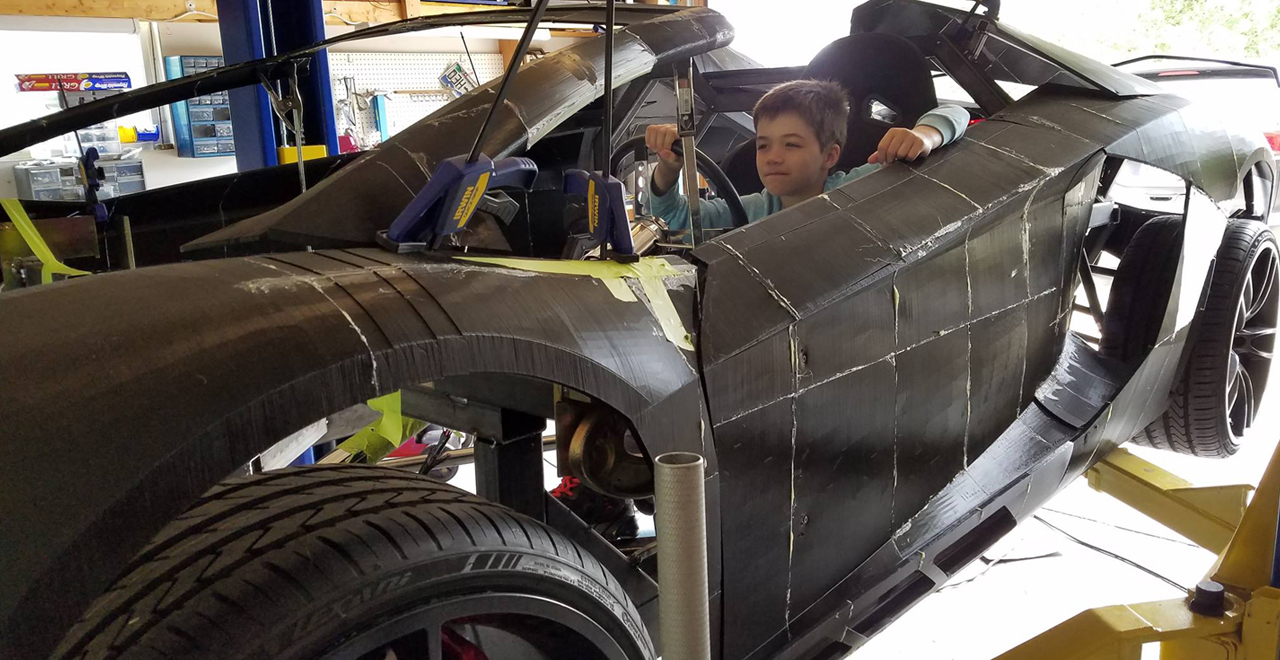 I'm not gonna lie: 3D printing doesn't totally make sense to me. We can generate solid objects from a printer? What is this, the future?
It's not, though, it's the present, and 3D printing technology is constantly in the news for all sorts of crazy things. We've written about the amazing prosthetic limbs parents have made for those in need, and 3D printers have been used to create all manner of things, from actual guns to sculptures to working tools, and more.
All of those things are impressive, but I think 3D printing technology may have just peaked, thanks to a physicist and his son. Sterling Backus and his son were playing the video game Forza Horizon 3, when the kid told his dad how much he loved the Lamborghini Aventador that's in the game.
So Sterling decided to build it.
"My son said he loved the Aventador and wondered if it was possible to build one. He did not need to twist my arm too much!" Backus told MOTOR.
So he started researching and eventually bought three 3D printers. "Originally we were going to build it out of steel on a buck, but seeing how far 3D printing had come, we decided to 3D print the car instead." He set about printing the car's individual pieces – printers are only so big! – and over the next 18 months, slowly put the Lambo together.
He designed and built the car's chassis himself, and when he needed some Lambo-specific parts that couldn't be printer – "door windows, rearview mirror, side mirror glass, marker lights, latches and strikers for the doors, and wiper arms" – he used some of his $29,000 budget to buy them.
"I had no prior experience in 3D printing or encapsulating the parts. The encapsulation was based on skinning techniques I saw on YouTube," Backus said. "Since this is going to be a one-off project, encapsulating the parts made sense, and it also adds some sound-deadening properties to it. I am kind of winging it."
Winging his way to a high-end sports car for under $30k? I'm gonna need to get myself a 3D printer. And also the brain of a physicist.
Sterling has been tracking his progress on Facebook and his YouTube channel: