It's a question that has spanned generations, toppled nations, and carried one mediocre Mel Gibson movie:
What do women want?
The answer is surprisingly simple: equal rights and dominion over their own bodies. But also, pockets. Moms in particular carry the weight of the world, so get them something that can hold their chapstick. Here are some of our favorite gifts and stocking stuffers for the mom in your life, guaranteed to make her say "it's got pockets!"
1. This jacket with more than the normal amount of pockets
Look at that third pocket up there. They're not even trying to hide it. Compared to a jacket with two pockets, the storage possibilities here are endless…or at least increased by 50%. This comes in different colors, but she'll like red one because it says "hey, don't mess with me. I have more pockets than you normally would expect."
2. Some portable pockets that are definitely not fanny packs
Okay, hear us out. The Go Belt is super functional. Some genius remembered with a shiver the vacations we all took in the 80s and 90s, took one look at those old-school fanny packs our parents wore and said, "never again." These things are closer to a utility belt, which is appropriate since moms are superheroes. We're not suggesting she wear them out to dinner, but this is a mic drop product for playground dates and bike rides.
3. This sweatshirt that tells it like it is
A sweatshirt? No, a statement. The One Strong Mother hoodie from Scary Mommy tells the truth, yes. But also, it has pockets. She'll want more than one.
4. A blanket that has, wait for it…pockets
This is a no brainer. Not to generalize, and say that women are always cold, but… *Jim from the Office-style look to camera.*
It's a Dad's sacred duty to prevent anyone from touching the thermostat, so we are big fans of blankets. This wrap is like a dressed up Snuggie, it's super affordable, and the reviews prove our point:
"This item revolutionized the blanket game. It has the warmth and softness of a traditional throw blanket, but with POCKETS"
5. These pajamas that prove your loyalty and support a good cause
Earn major brownie points with this act of self-sacrifice. When the kids want extra dessert, or a pet tarantula, or to know where babies come from, all mom has to do is point to her hip, then slide her hands into her pockets, as if to say "I'm chill. I've got my hands in pockets." These pajamas are technically called "joggers" but that's just so she can wear them to drop off if she wants. Pick up a pair from the Scary Mommy shop, and a portion of all proceeds will be donated to Every Mother Counts, helping women around the world get access to essential maternity care.
6. This cool strapped phone case thing
Phones keep getting bigger, but most women's pockets are, like, vacuum sealed. Rather than trying to squeeze a phone and wallet into a vice grip, this Bandolier phone case has slots for credit cards, ID, and cash. (Slots count as pockets.) It's great for beach days, hikes, or when mom somehow ends up carrying everyone else's stuff at the mall.
7. Overalls, the unsung hero of mom-wear.
Overalls don't get enough love. They're comfortable, have pockets everywhere, and look great…at least on women. I don't care if you're doing Chip Gains-level home maintenance, any dude in overalls looks like Huckleberry Finn, don't @ us. They're win-win, because overalls are casual and stylish for her, but practical and comfortable, also for her.
8. This coat with the normal amount of pockets, but they're really big
This is called a Teddy Jacket, and without doing any fact-checking, we're going to say that's because it looks like a teddy bear. But unlike teddy bears, this gift is useful because of it's massive pockets! She could fit a whole novel in each, and still have room for keys, and a couple different Paw Patrol toys.
9. This sweater that says "my pockets are as vast as time and space itself."
Okay, the pockets aren't that big, but the design is perfect for telling your wife she's out of this world.
*Holds for applause.*
…ahem. Fair warning, this isn't the warmest of hoodies – it's fairly thin, just like the fabric of our universe. But it's cool, because that way she can be far out year-round.
10. A fancy robe for feeling fancy, even with kids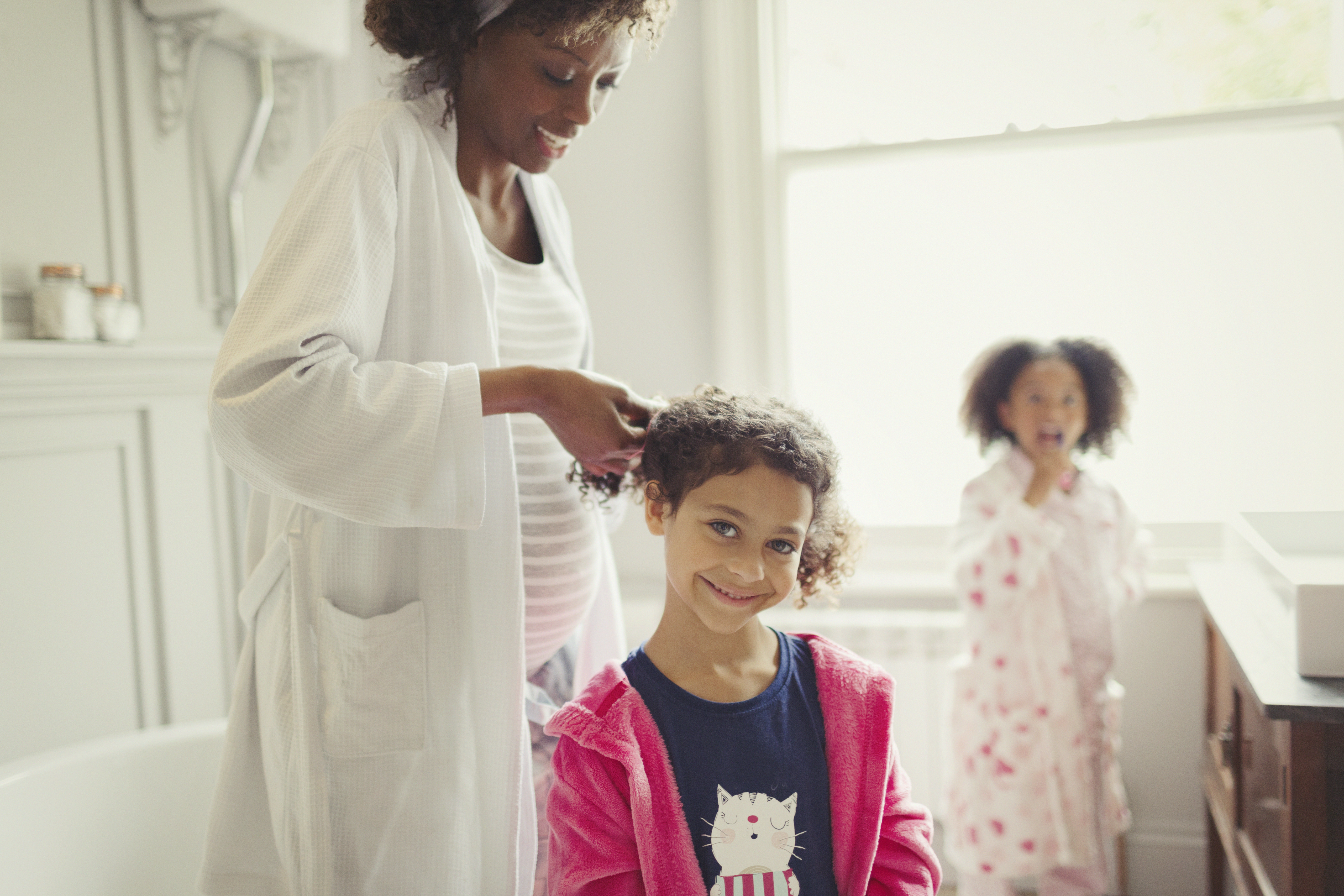 It's time to upgrade the robes you swiped from the hotel on your honeymoon. Little things make all the difference, like having 5-star resort level comfort while getting peanut butter out of a kid's hair. That means microfiber, baby! Why robes have pockets is something many have wondered. But that is not our place to question.
11. This long hoodie that says "it's over for you bitches"
The one problem with normal hoodies is the pocket design. They're too close to hem, and it feels weird. Wasted pocket potential. Well, no more. This shirt/dress/jacket is the best of all worlds.