A Nursing Home Just Added a Slip N' Slide For Residents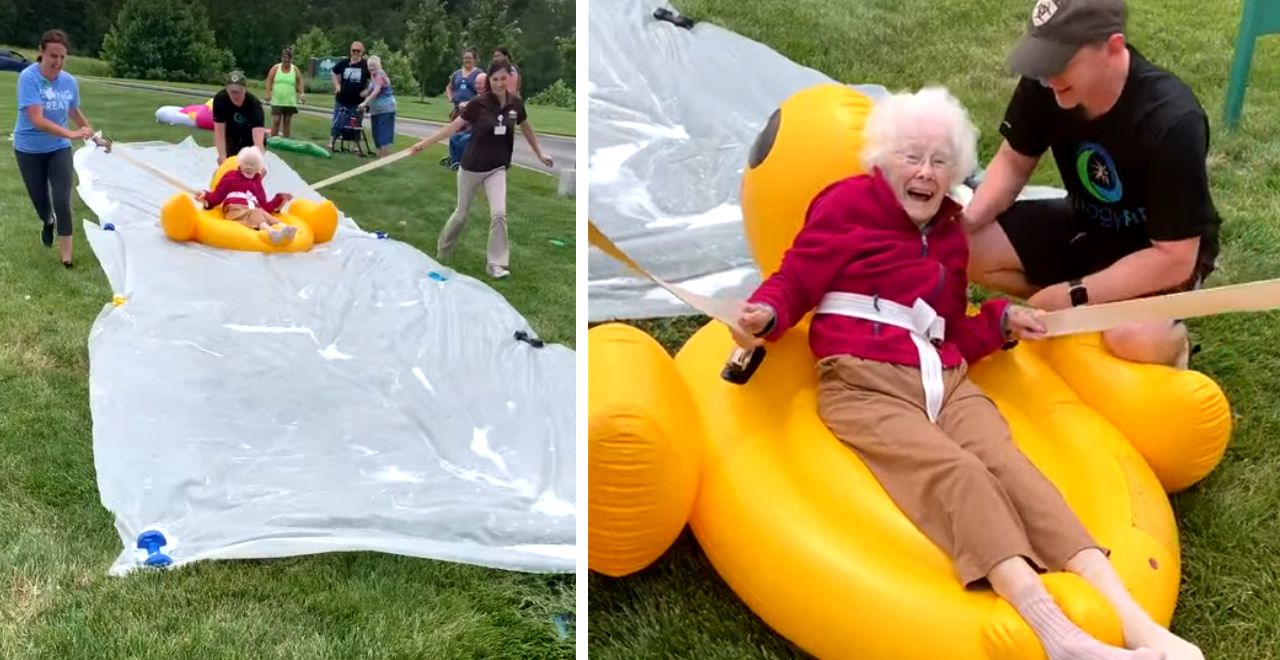 Nursing homes have developed a somewhat negative connotation and are not a place most would associate with fun. But the Oaks at Northpointe in Zanesville, Ohio celebrated Senior Health and Wellness Day in a manner no one would've guessed: with a Slip 'N Slide.
The video has now gone viral, with more than 7 million views, making it the biggest moment for Slip N' Slides since the heyday of America's Funniest Videos.
On paper, this sounds almost comically disastrous, but the staff managed to safely pull it off. Three of them guided the slippery craft with straps while a harness kept the elderly fun-seeker secure.
Slip N' Slide adventures rarely end well, but life is about the journey, not about the destination, and this particular resident was having an awesome time.
They have now set the bar high, and I eagerly await the follow-up for next year's Senior Health and Wellness Day.