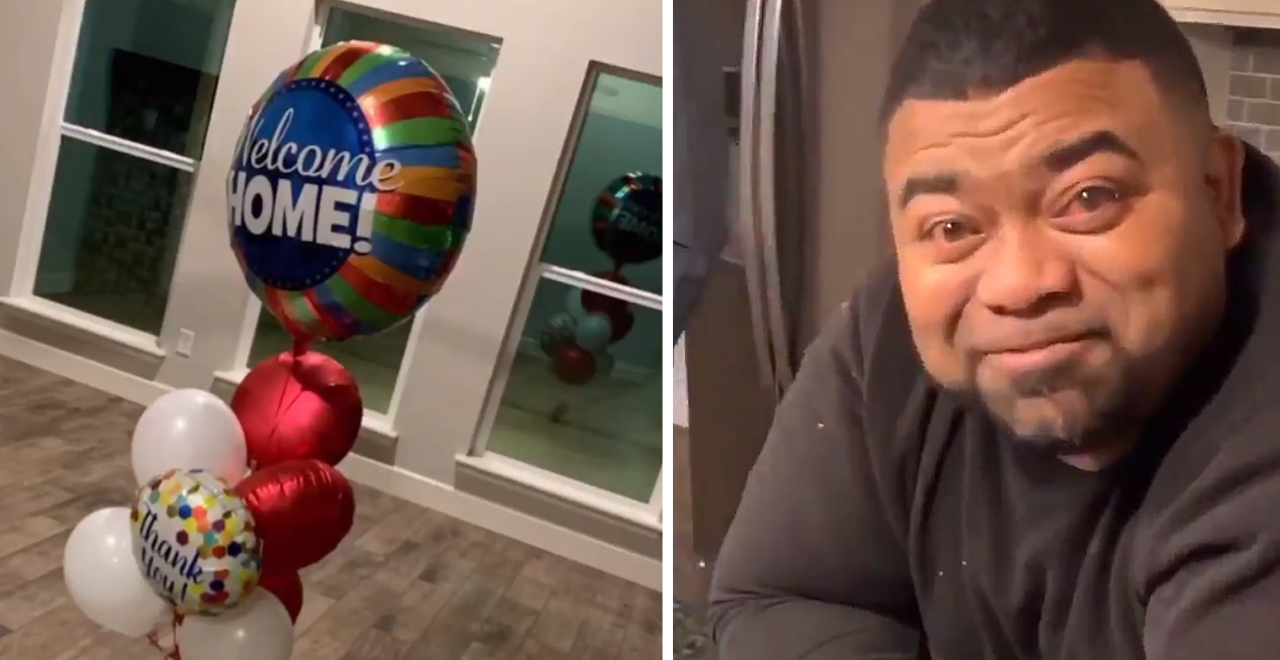 Credit: Twitter/Raiders
Oakland Raiders rookie running back Josh Jacobs spent several years of his childhood homeless, moving with his dad from motel to motel and even living out of his dad's car. Now a breakout NFL star, Jacobs surprised his dad by buying him a new home as a thank you for all of the sacrifices he made for the family.
Blessed just bought my pops a house

— Josh Jacobs (@iAM_JoshJacobs) January 7, 2020
An unforgettable gesture.@iAM_JoshJacobs thanked his father for his sacrifices growing by buying him a home in Oklahoma.

More: https://t.co/KGdnecQbl4 pic.twitter.com/Jj5B39U6rN

— Oakland Raiders (@Raiders) January 7, 2020
Jacobs' story of adversity was well-tread leading up to last spring's NFL draft, as he went from homeless to a high-school football star and to a great college career at Alabama. Jacobs was a first-round draft pick and is a leading candidate for the NFL's Offensive Rookie of the Year award, after pacing the Raiders ground game with more than 1,000 rushing yards and seven touchdowns.
"Sleeping in the car, I always look back on it," Jacobs told ESPN last year. "It's always going to be something that molded me into who I am. It might have been rough, but, I mean, it's my life."
Jacobs Dad was moved to tears by the gesture in a video released by the running back and his NFL team.
"Why you trying not to cry, you already crying it already came out," Jacobs told his dad in the video.
"There were a lot of times I saw my dad come up with food for us, and he would never eat," Jacobs told Bleacher Report in 2018. "I always wondered if he ever ate or not, and that's something that used to really bother me. To this day, I don't know how my father did it."
Jacobs was one of the breakout stars in the NFL this year, as head coach Jon Gruden began leaning heavier on the talented back after the first few games of the season.
Jacobs, who could earn more than 10 million on his rookie deal, is a player with a bright future, and clearly has a good head on his shoulder, as evidenced by this heartwarming gesture for his dad.