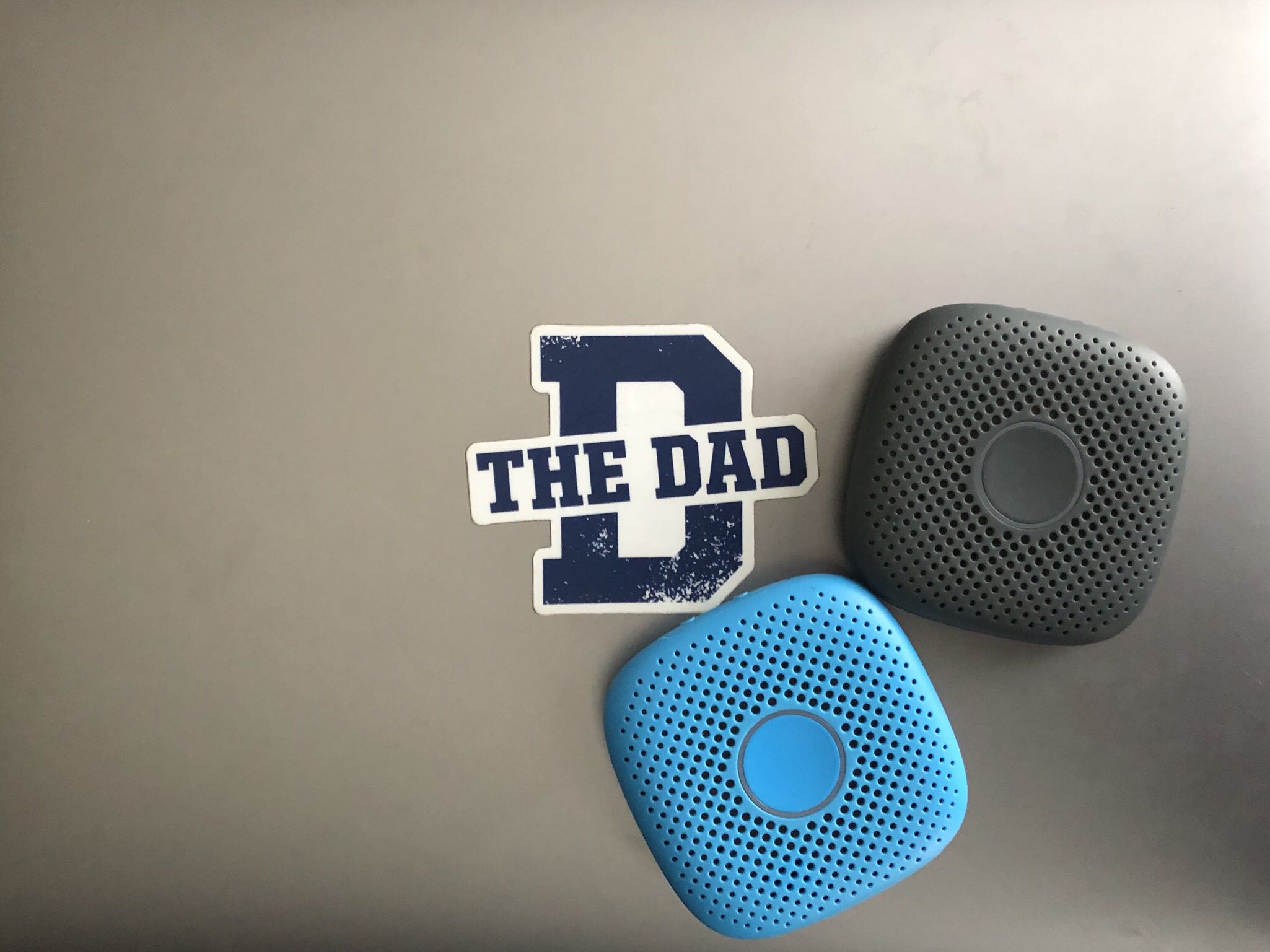 My first cell phone was a flimsy flip phone that couldn't even play Snake. My parents gave it to me "for emergencies only," and I mostly used it to pretend I was a space captain. Don't judge, we all did it….right?
Flash forward to today, and the standard model phones are gateways to screen addiction, cyber bullying and a whole world of social anxiety. Modern phones don't do "for emergencies only." Giving our kids independence means shackling them to a device, and hoping they have the self awareness and discipline to not become little screen zombies.
So when I heard Relay Go was way to keep tabs on kids that isn't a smartphone -but acts like one- I was curious…and skeptical. I decided to invoke the right of all dads, and check out the new gadget for myself.
What Is It?
The Relay device is a smartphone without a screen. It's like a multi-channel walkie talkie that connects to an app on your phone. So with the push of the single button, your kid can send you a message, and you can talk directly to them from your normal phone. They can also connect to other Relay devices to talk with their friends down the street or across the country…and I do mean actually talk, not bury their face in a texting wall. The longer it takes my kid to learn what emojis are, the better.
Will My Kid Break It?
One thing that surprised me was how durable this thing is. I opened it it up, handed it to my daughter, and told her to be careful with it before she immediately dropped it. (That part was not a surprise). But, the thing didn't get busted or even scuffed, and the speaker didn't start popping like my regular phone when she dropped that. And my tablet. And my bluetooth stereo.
Will My Kid Lose it?
Like all parents, I expect my daughter to be the plucky leader of a group of kid detectives on the hunt for a  lost treasure, only to run afoul of some two-bit crime family whom she would ultimately outsmart after learning valuable lessons about friendship and what it means to call someplace home.
But sometimes I just have to pick her up from the bus stop. In both cases, the GPS tracking is clutch. Also handy? When she drops it in the park, or leaves it at a friend's house, or forgets it at school but doesn't remember where…we can still find it. I almost want to get one for all her jackets to keep track of them, too.
Is It Worth It?
Getting your kid a phone is a big step. One that can come up before either of you is ready. Relay Go kicks that ball down the field a little, without limiting their access to the broader world. In fact, it encourages active participation, as opposed to seclusion. It's not just "for emergencies only," but a cool way to introduce your kid to the ever-connected digital world. The Dad Approves.