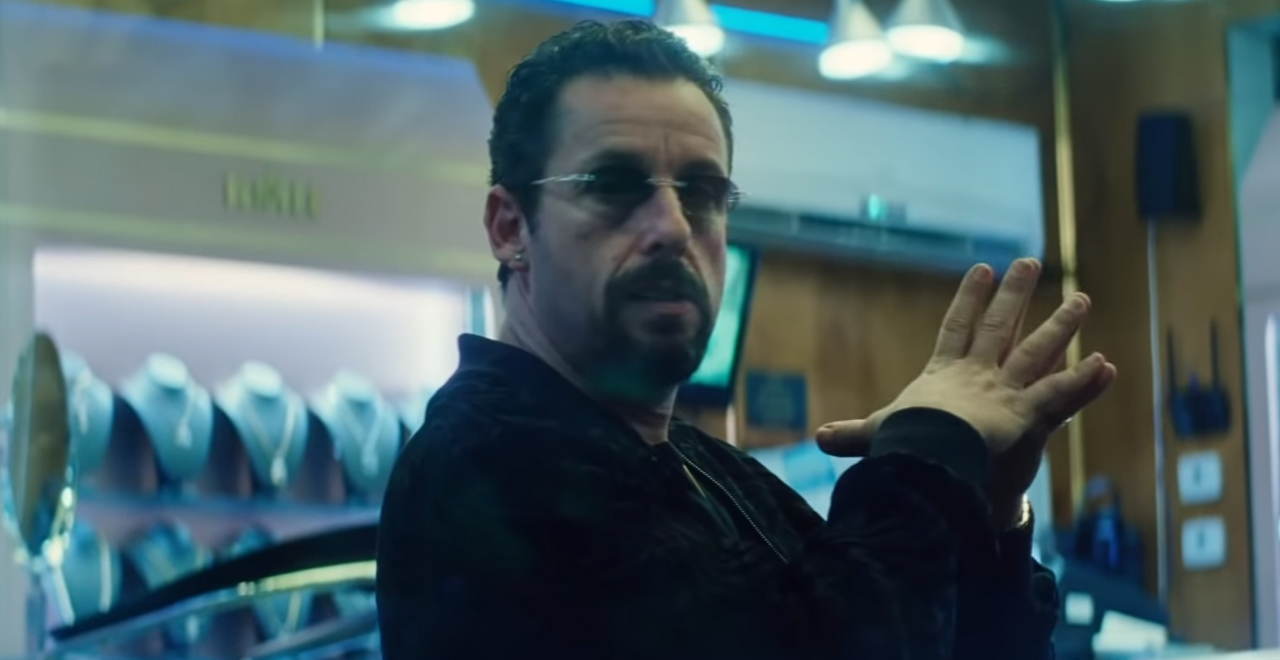 Credit: YouTube/A24
If you've seen The Ridiculous Six, Jack and Jill, Grown Ups, Bulletproof, The Cobbler, Mixed Nuts, The Do-Over, or Blended – you probably think you've seen Adam Sandler at his worst. But don't test the man.
Love him or hate him, Sandler is one of the biggest comedic movie stars of the past 25 years. The SNL alum has been churning out movies for the better part of 3 decades, and while not everyone is a classic, most of them have been successful. Even his latest Netflix movie, Murder Mystery, allegedly did huge numbers for the streaming service, despite the fact that even his biggest fans probably wouldn't consider it among his best work.
The fact is, Sandler's persona has remained largely unchanged for his entire career, even when he – and his audience – grew up, he stayed firmly ensconced in the juvenile man-child space. He was astute enough to shift towards child-friendly stuff like his Grown Ups movies and the Hotel Transylvania franchise, but his best comedic days appear to be behind him. His best dramatic days, however, may still be here.
Over the years he's given his dramatic chops a-go in a handful of well-received movies, like Punch-Drunk Love, Spanglish, Reign O'er Me, Netflix's The Meyerowitz Stories, and, this Oscar season, Uncut Gems.
The gritty thriller from the Safdie Brothers may be Sandler's most intense role yet, and it's already getting Oscar buzz. So much buzz, in fact, that Sandler is uncharacteristically making the rounds to promote the movie. And, at least half-seriously, making it clear that he would love to get nominated.
OR ELSE.
In an appearance on The Howard Stern Show on Sirius, he said that getting nominated for Uncut Gems would be "a funny big thing" and that he'd go all-out to campaign for it, i.e., he'd actually attend the ceremony in a tux, instead of a tracksuit. Then he got down to business, threatening Oscar voters, moviegoers, and Netflix subscribers everywhere with some extreme consequences should his role as an over-leveraged, gambling-addicted diamond broker go unnoticed by the Academy.
He told shock jock Stern that if he doesn't win an Oscar, he's "going to f—ing come back and do [a movie] that is so bad on purpose just to make you all pay. That's how I get them."
Given that many of us regret spending money on Mr. Deeds, back when Sandler was supposedly aspiring to make something worthwhile, the prospect of him intentionally striving to make something terrible should have us all quaking in our boots.
Or at least switching over to Disney+.